Senior Assistant Director of Admissions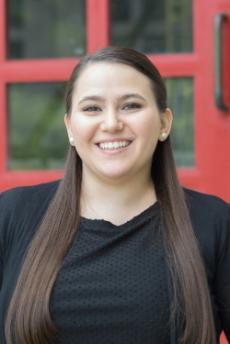 Contact For: Lehigh Valley, Northeast and Central PA
Pronouns: she/her/hers
Contact Number: 484-664-3202
Email Address: staceycarpency@muhlenberg.edu
About Me: This is my 5th admissions cycle at Muhlenberg! I am an Allentown native, and I love everything about the Lehigh Valley - the park systems, the entertainment, and the food! A few fun facts about me: I love to dance and I'm a dance teacher at a local dance studio, I'm a triplet, and my favorite color is purple (although Muhlenberg's red comes in a close second).
Advice for Prospective Students: One piece of advice I like to give to prospective students is to enjoy this journey to college! While the college search process can feel stressful and daunting, it can also be a lot of fun! Visiting college campuses, speaking with faculty, and interacting with current students are all fun, immersive ways to learn about a college, so take advantage of those opportunities. And if you're feeling stressed about the process or have any questions, know that we are here to help you!
Favorite Food on Campus: Muhlenberg's food is top-notch (#1 in PA to be exact!), so it's hard to pick a favorite dish! But, I'll have to say that my favorite treat is a blondie from the Noshery. They are served warm, and they are the perfect dessert to share with a friend (or if you have a sweet tooth like me, you can enjoy one for yourself)!