You can identify your admissions counselor by checking below. We look forward to your application for admission and we hope that we'll connect with you soon.
You can schedule a virtual chat with your counselor below. Virtual chats are your opportunity to tell us what you want to learn more about and ask any question you have about Muhlenberg.
If you'd like an admissions interview, you can schedule one here or by calling 484-664-3200. Interviews are our chance to ask you questions to learn about your talents and plans and answer any questions you may have, too.
No results for counselors within: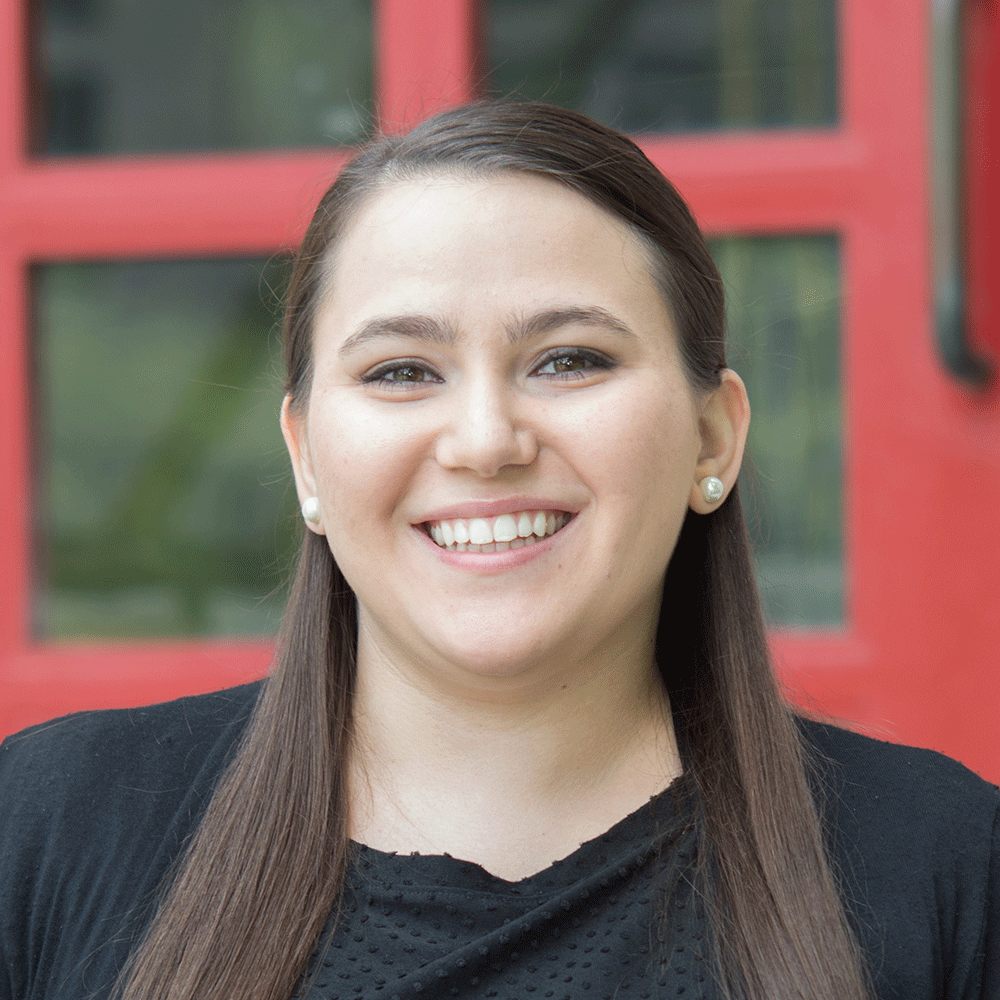 Stacey Carpency
Senior Assistant Director of Admissions and Coordinator of Transfer Admissions
Contact for: Pennsylvania (Lehigh Valley, Northeast and Central); New Jersey (Sussex, Warren and Hunterdon Counties); Kansas, North Dakota, Nebraska, Oklahoma, South Dakota
484-664-3202
staceycarpency@muhlenberg.edu

About Me
Nicole Cote
Senior Assistant Director of International Recruitment
Contact for: International; Connecticut and Rhode Island
484-896-0105
nicolecote@muhlenberg.edu

About Me
Anna-Marie Fahmy
Associate Director of Admissions (West Coast)
Contact for: Alaska, Arizona, California, Colorado, Hawaii, Idaho, Montana, New Mexico, Nevada, Oregon, Utah, Washington and Wyoming
484-664-3212
annamariefahmy@muhlenberg.edu

About Me
Melissa Falk '92
Dean of Admissions & Financial Aid
Contact for: New York (Westchester, Rockland and Putnam Counties); Iowa, Illinois, Indiana, Michigan, Minnesota, Missouri and Wisconsin
484-664-3212
melissafalk@muhlenberg.edu

About Me
Taylor Johnson '10
Assistant Director of Admissions
Contact for: New York (Manhattan, Bronx, Brooklyn, Queens, Staten Island and Upstate); New Jersey (Hudson County)
484-664-3202
taylorjohnson@muhlenberg.edu

About Me
Kenyamo McFarlane '00
Assistant Director of Admissions
Contact for: New Jersey (Bergen County); Maryland, Virginia, Washington, D.C. and West Virginia
484-664-3245
kenyamomcfarlane@muhlenberg.edu

About Me
Tara Nelan
Regional Director of Admissions (Southeast) Based in Florida
Contact for: Alabama, Arkansas, Florida, Georgia, Kentucky, Louisiana, Mississippi, North Carolina, South Carolina and Tennessee
484-664-3245
taranelan@muhlenberg.edu

About Me
Chelsea Schoen
Associate Director of Admissions
Contact for: Delaware; New Jersey (Burlington, Camden, Cumberland, Gloucester, Mercer, Somerset and Salem counties); Pennsylvania (Southeastern and greater Philadelphia area)
484-664-3212
chelseaschoen@muhlenberg.edu

About Me
Eric Thompson '10
Associate Director of Admissions and Director of Access, Inclusion & Diversity Initiatives
Contact for: New York (Long Island); New Jersey (Middlesex, Union, Essex, Southern Passaic, Monmouth, Atlantic, Cape May and Ocean Counties)
484-664-3202
ericthompson@muhlenberg.edu

About Me
Zach Whitney
Assistant Director of Admissions
Contact for: New Jersey (Morris and Northern Passaic Counties); Maine, Massachusetts, New Hampshire, Vermont, Ohio and Western Pennsylvania
484-664-3202
zachwhitney@muhlenberg.edu

About Me