The Study Abroad / Off-Campus Application‌ Process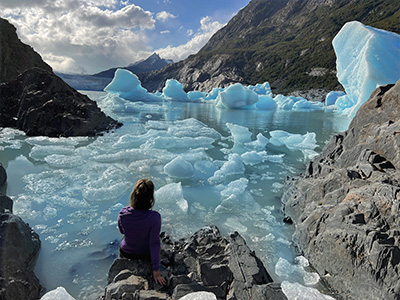 Photo by: Penelope Rein
Students interested in study abroad programs should start as early as possible to consult with the Office of Global Education (OGE) and their faculty advisor(s) on programs that would be a good fit. Students are encouraged to review the list of approved programs on the OGE website and utilize the study abroad provider websites to explore the programs as well.
Study abroad is typically reserved for the Fall or Spring semesters of the Junior year. Study abroad in the sophomore or senior year is only allowed with prior approval from the Office of Global Education, and in some cases, the Dean of Academic Life.
Application Link to Study Abroad/Off-Campus
To apply for approval to study abroad, students must complete the Office of Global Education internal application by December 1st:
Click HERE for the Application to Study Abroad/Off-Campus in Summer 2023, Fall 2023 or Spring 2024
Once nominated by our office to study abroad, students will then complete the application to their host institution/study abroad program.
Timeline to Apply For Off-Campus Study

Photo by: Sam White
September and October
Attend Study Abroad Poster Fair-TBA
Attend Mandatory General Information Meeting-TBA
Attend program specific information meetings of your interest
Attend the First-Year Student Interest Meeting during Parents Weekend
Declare your major
Apply for a passport or renew your passport so it will be valid at least 6 months past the date you will arrive home from your study abroad experience.
December
Muhlenberg College off-campus application is due December 1, 2022.

Winter Break
Continue to work on ensuring your passport is updated and will be valid throughout your study abroad program, plus 6 months after your return.
January-February
Students will receive a decision and nomination from our Office of Global Education to study abroad. Students will receive instructions in their approval email on next steps, including the deposit to our office and any additional forms to be completed.

Early February
$400.00 non-refundable acceptance deposit due. Additional details and forms to complete will be found in your approval letter from the OGE.
After completing the above deposit and forms, the Office of Global Education will provide you instructions on how to apply to your host institution or study abroad program.
After Being Accepted By Your Institution/Study Abroad Program
Work with your study abroad provider or program to start the Visa process, if necessary. In most cases, you will need to secure a study visa for the country you will study in. This process can take several weeks to months and will have an additional cost.
Attend your Pre-Departure meeting hosted by the Office of Global Education.