Cost/Scholarships/Fees
Cost To Study Abroad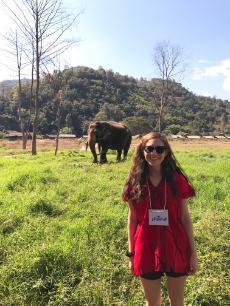 Deposit
To indicate acceptance to study abroad students pay a $600.00 nonrefundable deposit.

Charges (tuition/room/board)
Regular Muhlenberg College tuition and, as appropriate, room and board fees are charged for participation in all approved Study Abroad programs. Additional host institution or country charges, such as visa fees or health insurance if required, will be the responsibility of the participating student.
Financial Aid
Students enrolling in any approved study abroad program will receive the same financial aid package for which they would be eligible if enrolled as a full time student at the Muhlenberg College campus. To apply for financial aid, complete all forms by the required deadlines. Please consult the Financial Aid Office for appropriate forms and deadlines.
Scholarships

How are fees determined?