Sustainable Construction & Renovation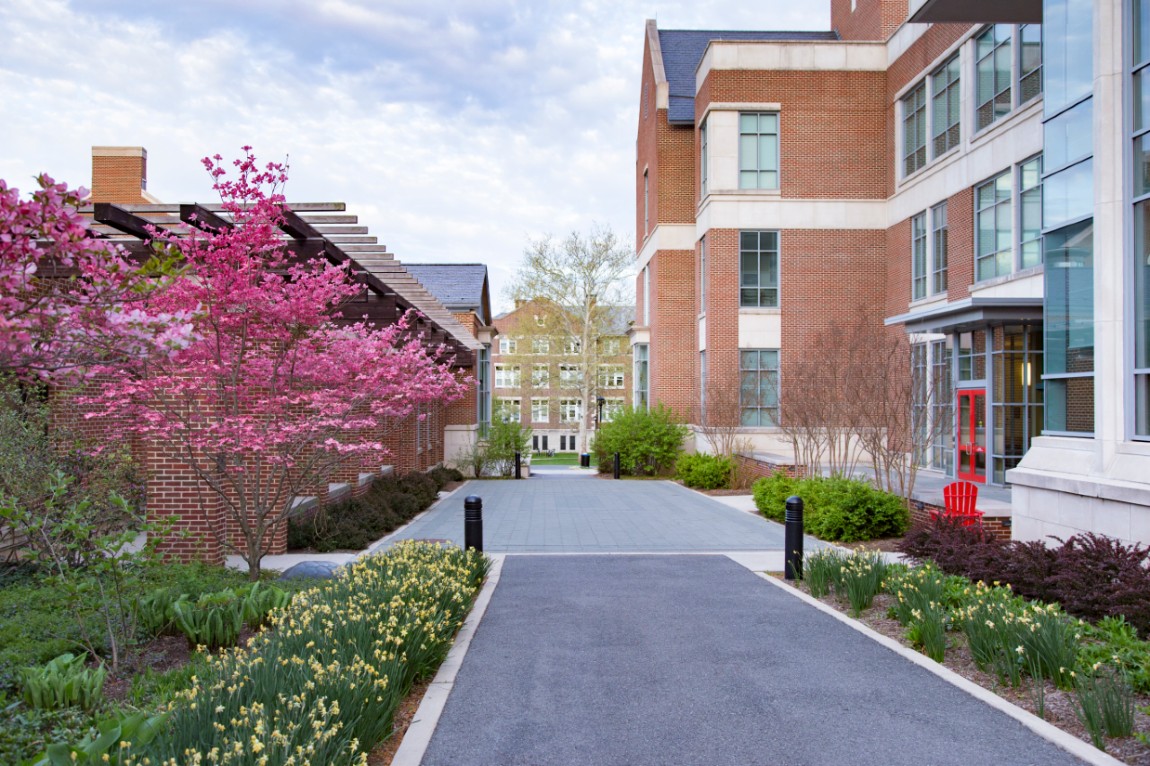 New Science Building
Muhlenberg College has made extensive efforts to maintain and improve upon building efficiency during our campus renovation and expansion projects.
LEED Building Certification
In 2007, the New Science Building was built and awarded a Leadership in Energy and Environmental (LEED) Silver rating.
The 47,000-square feet New Science Building houses laboratories, classrooms and offices. Its sustainable design includes waterless urinals; low-flow toilets and faucets; energy enthalpy/thermal wheels as a part of the heating, ventilating and air condition system; low-emissivity windows; wood products by the Forest Stewardship Council; lab casework composed of agriboard, paints, adhesives and sealants that contain low levels of volatile organic compounds; and a greenhouse and educational outreach program that includes the use of television monitors to educate visitors about the building's green features.
Alongside the construction of New Science, the Shankweiler Building was renovated to incorporate retrofits to LEED standards.
Seegers Union Renovation
In the early 2010s, Muhlenberg College renovated Seegers Union and adjoining Parents Plaza using sustainable technologies.
The construction included the renovation of a kitchen area with robust offerings of organic, vegetarian, international and kosher cuisine. The area includes a waste compactor and pulper to reduce waste and provide the future opportunity to compost food waste.
Construction debris is one of the largest components in landfills, and Muhlenberg consistently recycled more than 75 percent of the project's construction-related waste. In an effort to reduce paper waste, all project documents and communications were transmitted and available electronically. Forest Stewardship Council certified wood was used for concrete formwork. Exterior spray-foam insulation was used to reduce air leakage and improve energy efficiency.
Additionally, through the use of low-flow fixtures, no increase in water usage occurred. Because buildings can sometimes function outside of the sustainable parameters they were designed with, a Commissioning Agent was hired to evaluate and inspect system performance.
Rain Gardens
The College manages several campus rain gardens that divert and hold rainwater from parking lots and storm sewers. These rain gardens also host pollinators and serve as water-quality research sites for faculty and staff and keep our neighboring streams healthy.