How to Communicate About Anything
The writing skills he learned as a Mule help Marc Jablonski '15 turn data into recommendations for big-name producers.
By: Brittany Risher Monday, April 15, 2019 10:02 AM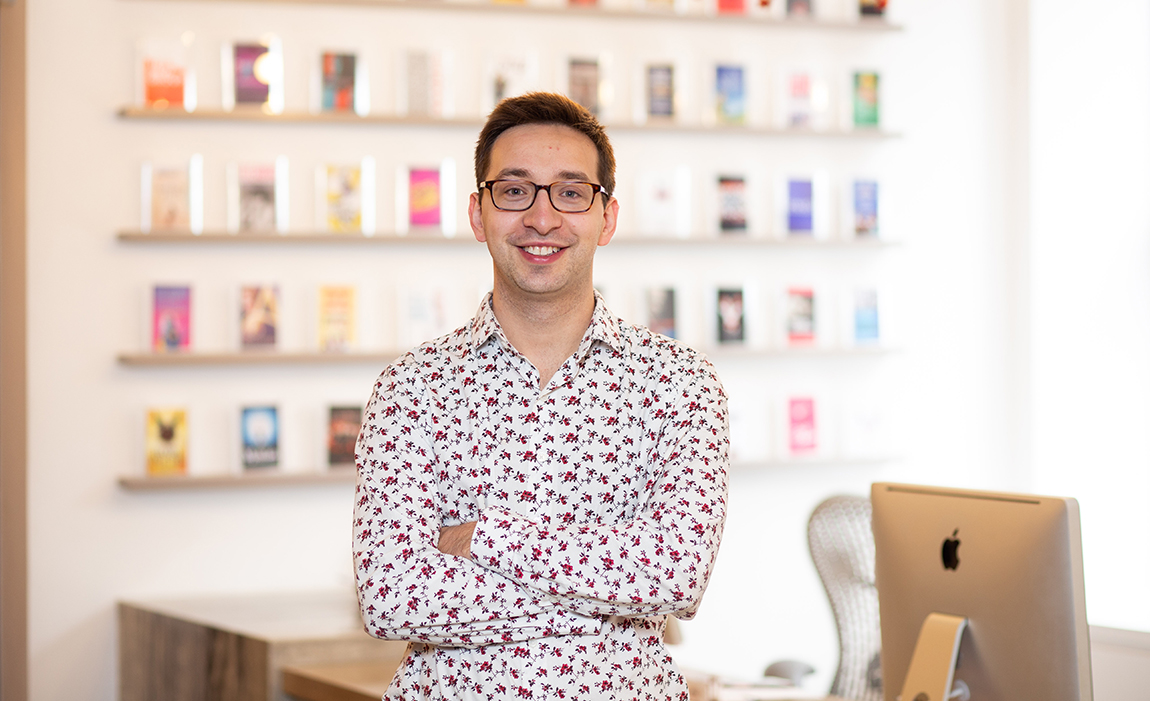 Photos by Brooke Slezak
As a junior, Marc Jablonski '15 wrote a 10-page paper on the bottle gourd—a produce item you're unlikely to find in your local supermarket—for Assistant Professor of Sociology & Anthropology Ben Carter. Today he uses the skills he learned in that Archaeology of Food class to develop media campaigns for Broadway shows including Harry Potter and the Cursed Child, Come From Away and The Band's Visit.
"It was such an important skill to be able to take anything and write a 10-page paper about it," Jablonski says. "Learning how to write and basic communications has been pivotal in helping me learn to take data and turn it into something people understand."
After graduation, the anthropology major and French and art double minor first tried working with a postdoc researching ethnography at Columbia University. "I discovered I didn't like working in academia, so I began researching how to use audience behavior and cultural trends," he says. "I had learned how to conduct surveys and work with data at Muhlenberg. I had all these tools; I just needed to know what to do with them."
Next, he worked for A+E Networks doing corporate applied audience analysis, but he didn't love reality TV. What he loved was theatre. "I did sound and composed for shows at Muhlenberg," Jablonski says. "So I thought, 'How could I do this for theatre?'"
Once he found that Mark McGillivray '14 worked for AKA NYC, a full-service Broadway and live entertainment ad agency, he reached out and asked to talk with the research department. A week after an informational interview, the company contacted Jablonski about an opening, and a week later he accepted the job.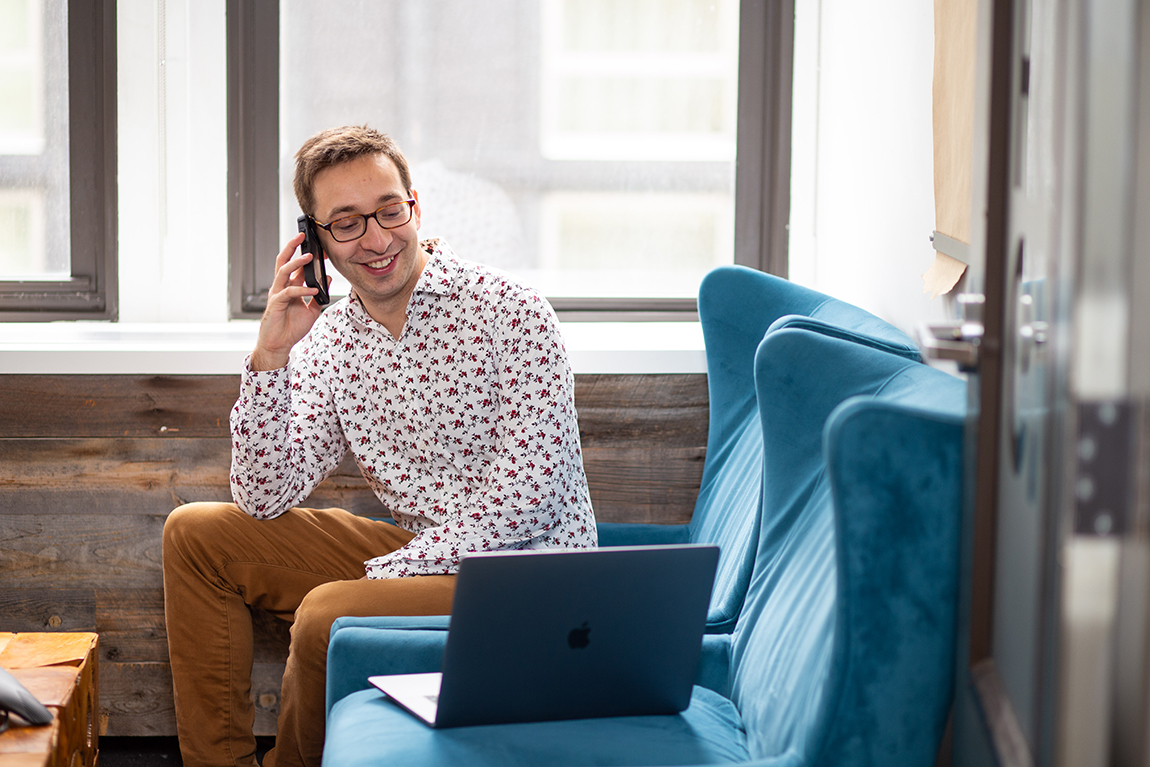 Now AKA NYC's business insights manager, Jablonski works to understand audiences and how to target them through media campaigns, so he can turn that data into recommendations for Broadway producers and other clients—something he can do not only because of his Muhlenberg education but because of the confidence he gained here.
For example, Jablonski did four years of work-study at the Martin Art Gallery with its former director, Kathy Burke. She gave him the opportunity to curate a show of his own. "For Muhlenberg to trust me to set a deadline and empower me to do that, I've taken that with me," he says. "And having eight or 10 kids in my senior year anthropology class provided a mentorship that gave me the confidence to sit in the room with producers and say, 'This is what you should be doing.' I credit it all to Muhlenberg."