Care for the Whole Community
After a difficult childhood, Josefina Morales '12 works to ensure people from all backgrounds have access to medical care.
By: Cindy Kuzma Friday, April 5, 2019 02:42 PM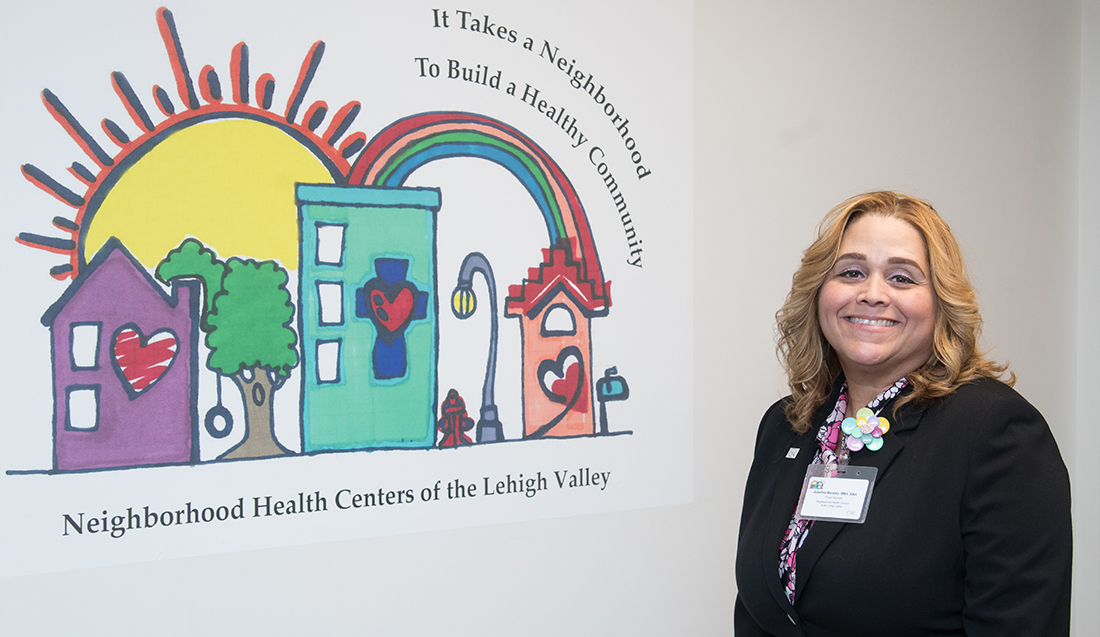 At Neighborhood Health Centers of the Lehigh Valley, anyone who needs health care receives it—regardless of income, insurance, substance use or immigration status.
The mission resonates with project manager Josefina Morales '12, a Wescoe business administration major with a concentration in healthcare management. "Where I was born and raised, I saw people not being able to have that assistance," she says.
That early environment was the South Bronx. Her parents were immigrants, didn't speak the language and had only elementary-school educations. "I knew the only way out for me was through education," she says.
That transcended cultural norms: "We were primed to be housewives and mothers," she says. She'd hoped to become a doctor, but her family needed her at home to interpret, so she studied at Bronx Community College while working overnight shifts at a grocery store. She left the Bronx after she was mugged coming home from work, and a decade later, she landed in the Lehigh Valley, where her mother was being treated for cancer. Morales earned her associate's degree and began working in health care in a different capacity, as a medical assistant at Lehigh Valley Health Network.
In 2009, Morales saw an ad in the paper for Muhlenberg's Wescoe School of Continuing Education and met with Assistant Dean Gregg Scully. Life interfered once more when her grandmother fell ill. It took another year, after her grandmother's death and her two children were adults, for her to return.
Scully remembered Morales, registered her for a class that began the following Saturday and walked her to the bookstore to ensure she purchased her materials. "You don't often see people caring," she says, "willing to walk with you every step of the way."
That personal attention persisted throughout her two years at Muhlenberg. Dean Jane Hudak, Scully and her professors checked in frequently. "If you were going through difficult times, they might assign a buddy or tutors. If it was financial, they'd tell you about scholarship opportunities," she says.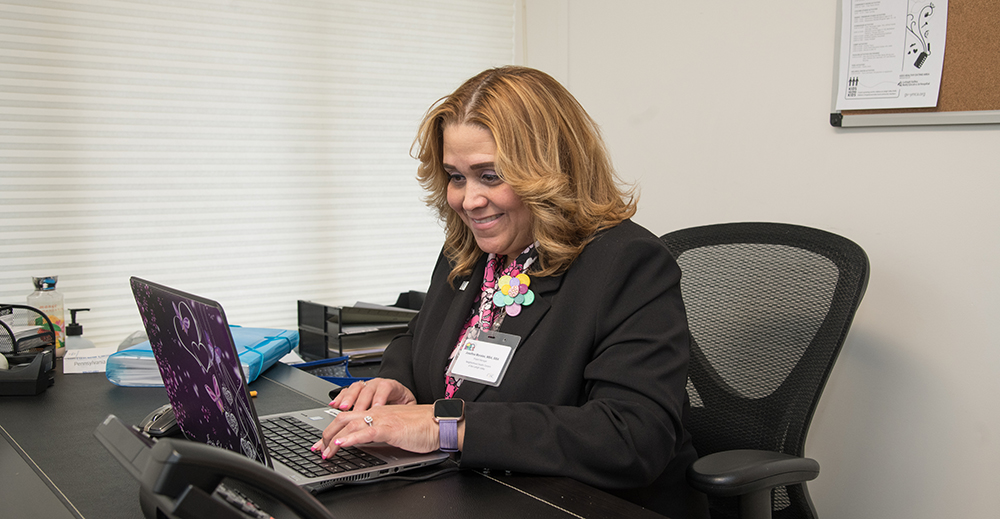 Morales completed her bachelor's degree and was promoted, eventually becoming an operations manager. Next, she applied to the MBA program at Lehigh University. Just before she learned of her acceptance in 2017, she hit another bump—losing her job.
She started grad school anyway, and within four months, secured her new position. Her Muhlenberg mentors fostered that resilience: "They gave me confidence," she says. "Not only can I make it through school, I can do more."
She completed her MBA in December 2018, and eventually, she hopes to be the CEO or COO of a community health center. She'll also continue recommending Muhlenberg—she estimates she's referred five students to Wescoe so far. "If you believe in yourself and have the right people to back you up, you can achieve anything," she says.