‌
Public Health Internships
All internships for public health credit must be approved by Dr. Cronin, the Program Director, prior to doing the internship.
Potential Internship Opportunities in the Lehigh Valley:
St. Luke's Community Health Department, Bethlehem
Lehigh Valley Hospital Community Health Department, Allentown
Lehigh Valley Hospital/Phoebe Nursing Home
The Caring Place
Turning Point (shelter for women)
Allentown Health Bureau
The American Cancer Society
Second Harvest Food Bank
United Way of the Greater Lehigh Valley
Note that you are not limited to these internships. If you wish to arrange your own internship, please be sure to get approval from Dr. Cronin before registering.
Internship Information and Forms
Public Health Research
Public Health students engage in research in a number of ways both on and off campus. Students on campus work with faculty members on projects throughout the academic year and also in the summer. Students who work on campus have the opportunity to join a faculty member's research group or may work on individual research projects mentored by the faculty member. Our students present at local, regional, and national meetings, and are frequently listed as co-authors on papers published in scholarly journals. In the summer, students have an opportunity to earn research support through the Public Health Summer Research Grant, which includes a stipend, room and board, and a credit. Public Health Summer Research Application. In addition to on-campus research, students often engage in summer research off campus. Students who engage in public health research experiences away from campus during the summer may earn credit with approval from the Public Health Program director.
Learn about past experiences and how these remarkable students made the most out of their experience.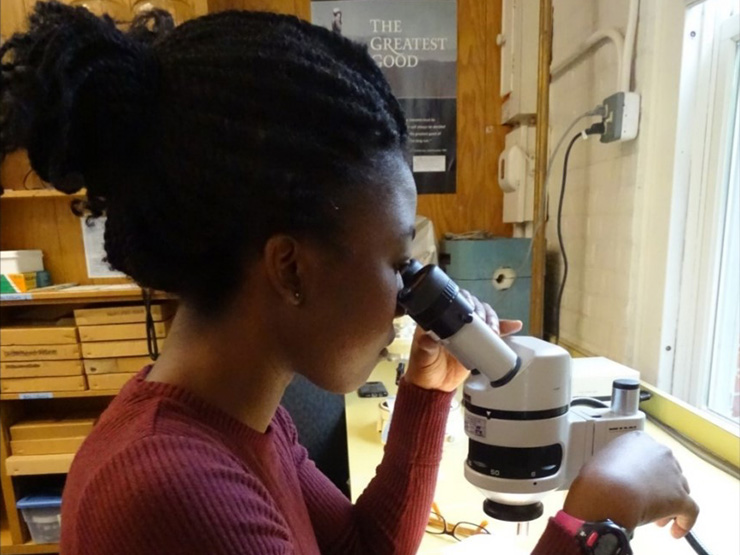 Hear their stories - how Muhlenberg students are contributing to academia and having real experiences.
Contact
Please contact Dr. Cronin should you have questions about the public health internship.
Mailing address
Muhlenberg College
Department of Biology
2400 Chew Street
Allentown PA 18104
Fax
484.664.3002
Phone
484.664.3524