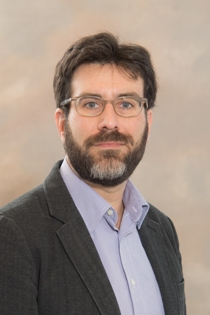 Daniel Leisawitz

Assistant Professor of Italian
Director of the Italian Studies Program
Ettinger 101D
Office: 484-664-3349
danielleisawitz@muhlenberg.edu


‌
Background
B.A., Lafayette College
M.A., University of Pennsylvania
Ph.D., Yale University
Daniel Leisawitz is Assistant Professor of Italian and Director of the Italian Studies Program. He teaches elementary, intermediate and advanced Italian with an interactive, communicative approach that has students speaking Italian from the first day of class. In addition to language courses, Prof. Leisawitz teaches a growing roster of courses on Italian literature and culture, including Italian Theatre in Translation, Jewish-Italian Literature & Culture, and Italian Cities in Italian Cinema.
His areas of expertise include Italian cinema, Italian Renaissance and 20th-century literature, the intersection of technology and the arts, and Jewish-Italian culture. His latest scholarly articles include, "Beyond Praxis: Leone de' Sommi's Apology of Theater and Judaism in his Quattro dialoghi in materia di rappresentazioni sceniche" in Italica 92.2, and "The Orlando Furioso Atlas: A Ditigal-Cartographic Study of a Sixteenth-Century Epic" in Italian Culture 37.2.

The digital humanities is also an area of great interest to Prof. Leisawitz. His ongoing digital research project, The Orlando Furioso Atlas, consists of a cartographic representation and analysis of Ludovico Ariosto's sixteenth-century epic romance, The Orlando Furioso, which allows scholars and students to explore this fundamental text in innovative ways.

Prof. Leisawitz is a regular contributor to Pagine Ebraiche International Edition, the weekly publication of the Union of Italian Jewish Communities (UCEI) aimed at an international audience.
In addition to his scholarly and popular articles Prof. Leisawitz does translation work, focusing on Italian film and media studies. His latest translation, The Lumière Galaxy: Seven Key Words for the Cinema to Come, by Prof. Francesco Casetti, was published in March 2015.