Community Update: January 25, 2017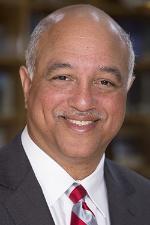 President Williams writes to the Muhlenberg Community
Wednesday, January 25, 2017 08:30 AM
To Students, Faculty, Staff, Alumni and Parents:
Greetings from Muhlenberg! Well, we are living in truly interesting times. The historic election this past November and its aftermath have provided and continue to provide innumerable educational moments for all of us, regardless of one's preference for the election result. Our own polling institute, along with just about all the other polls, predicted a different outcome. So, what was for most people a surprising result generated countless discussions and conversations on our campus—both in and out of the classroom—about the nature of our constitutional democracy, demographics, the Electoral College, the societal effects of global trade agreements, the potential impact of future immigration and other social policies on students and their families and countless other related topics.
To view this entire message, which includes exciting updates on graduate school partnerships, national rankings and accolades, student outcomes, new academic offerings and more, please download the attached PDF.