Recent Grad Bound for Harvard Dental School Is Lead Author on New Paper
Christina Xu '22 explored how different flavors of e-cigarettes affect the oral microbiome and published her findings in "Dentistry Journal" last month.
By: Meghan Kita Monday, June 27, 2022 09:17 AM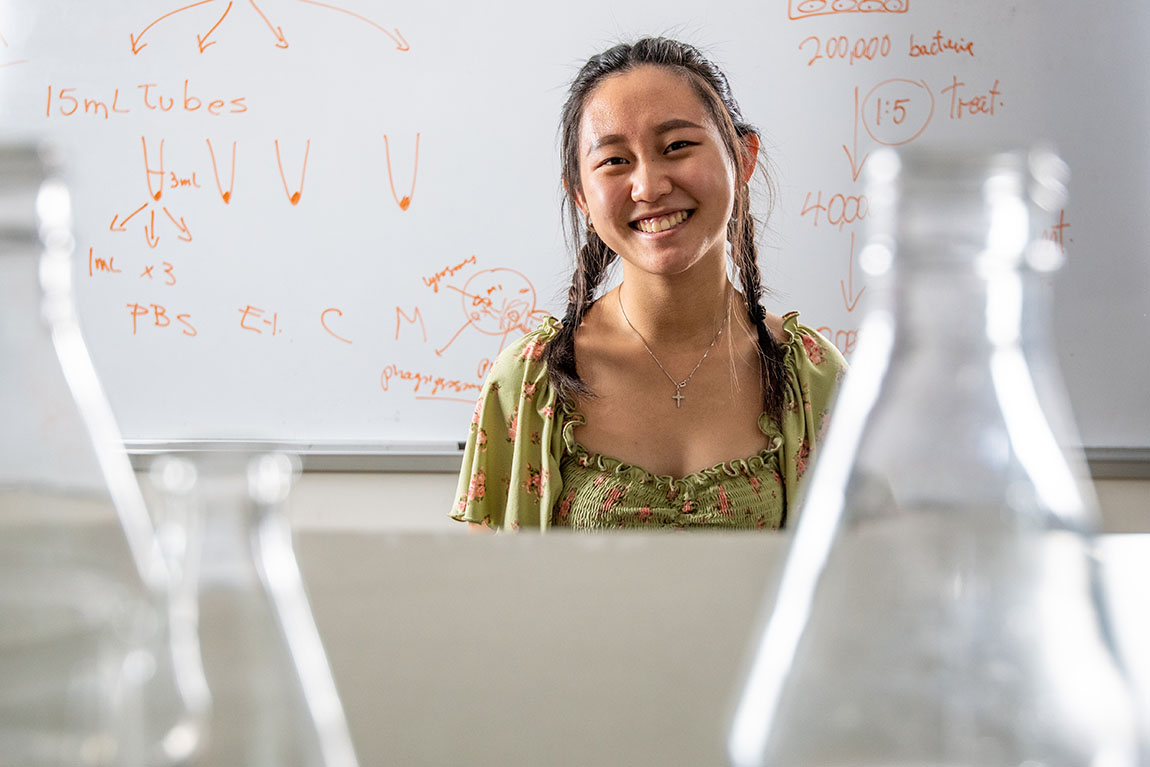 Christina Xu '22. Photos by Ryan Hulvat/Meris Inc.
Christina Xu '22 knew she wanted to work in Assistant Professor of Biology Giancarlo Cuadra's lab before she even started classes as a first-year student. Xu was a Dana Scholar, and during preorientation, Abrar Shamim '20 told the group he was leading about his experiences working with Cuadra.
"[Shamim] said he worked in the lab on vaping products and their effects on oral health," says Xu, a biology major and public health minor who is headed to the Harvard School of Dental Medicine this fall. "On the first day of preorientation I knew: That's the lab I'm going to be in."
She contacted Cuadra during her first semester in Fall 2019 (she graduated a year early), and he invited her to shadow in his lab. She did that until the pandemic hit and students were sent home. When Xu was back on campus in Spring 2021, she was trained in Cuadra's lab, and she took over a project from a student who was graduating.
That project became "Mechanistic Effects of E-Liquids on Biofilm Formation and Growth of Oral Commensal Streptococcal Communities: Effect of Flavoring Agents," a paper published in Dentistry Journal last month. Xu was the lead author.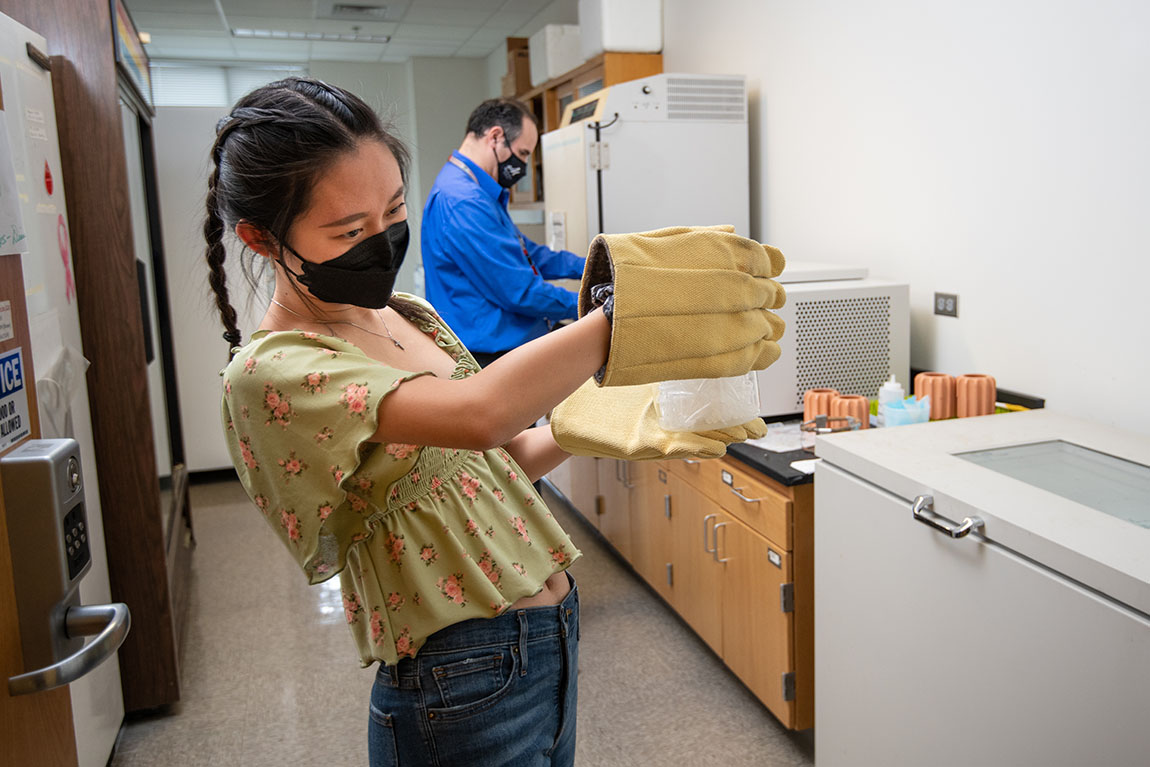 "It was my first paper … I don't think I realized how much work it would be," she says, noting that she began working on the manuscript last November. "Dr. Cuadra's goal was to have me published before college graduation, so I wouldn't have to worry about it in dental school, but it came really close."
Xu's research examined how five different flavors of e-cigarettes affect the oral microbiome. She discovered that cinnamon and menthol flavors were especially harmful, killing the good bacteria necessary for oral health. The research feels timely given that the FDA has announced that Juul, once a leading e-cigarette brand, must pull its products from the market, in part due to concerns about "potentially harmful chemicals leaching from the company's proprietary e-liquid pods."
One of the reasons Xu chose Harvard for dental school is its emphasis on research: "Every student is required to perform a research project. That's something I've found is really important, the outside-the-classroom learning," she says. "It doesn't have to be just lab work like I did in undergrad. You can do community-based public health research, which I may be interested in switching into because that was my minor in college. You can get to work on more of a clinical side with patient research … Boston has such a large and expansive hospital network that you have a lot of opportunities to conduct research in any way."