Long Lived the Queen
Senior Maria Isabel Castillo is studying abroad in London this semester through the Capa London: Global Cities Program.
By: Maria Isabel Castillo '23 Friday, September 30, 2022 08:03 AM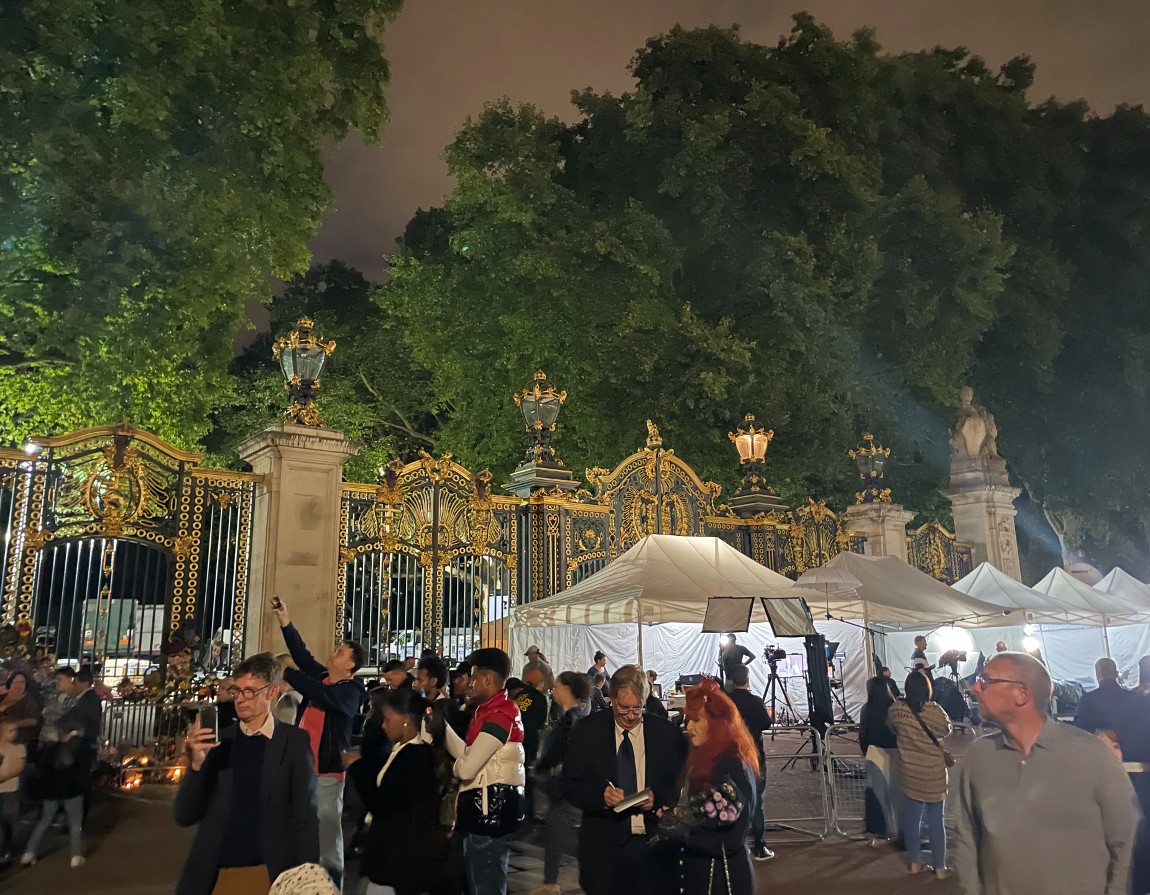 The gates of Buckingham Palace shortly after the death of Queen Elizabeth II. Photos by Maria Castillo
An English and theatre double major and member of Muhlenberg's Emerging Leaders program, Castillo writes about her study abroad experience this fall:
Just a day after arriving in England, I'm eating a delicious meal at a Chinese restaurant in the sophisticated Bloomsbury neighborhood in London's university district. They're handing out warm hand towels like candy. Suddenly, the streets are crawling with police.
I keep eating and wipe my hands for the third time after scarfing down the various appetizers that came with my prix fixe meal. While waiting for my entree, I receive a text from my brother telling me that the queen had passed. I replied with "haha very funny," thinking it had been a hoax. I was wrong.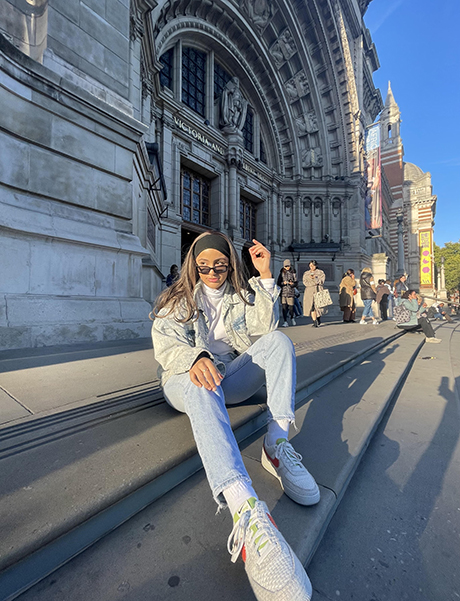 I arrived in London on September 7, and Queen Elizabeth II died on September 8. As a kid who grew up in New York City, I quickly adjusted to the growing chaos. I soon visited Buckingham Palace and saw many Londoners in mourning and news reporters stationed all around the queen's residence.
My time abroad has been a unique one since the passing of the queen. As Americans, life goes on after those in positions of power pass, but in London, things were very different. Impacts were seen and felt everywhere, from the postponement of London Fashion Week to the cost of a hotel room increasing up to a whopping 300%.
I currently live in Camden, which I have been told is the "Williamsburg, Brooklyn, part of London." My neighborhood is filled with artists, pottery shops, thrift stores and tattoo shops. I am taking classes like Feminism; Witchcraft and the History of Magical Performance; Theatre and Creative Writing. Needless to say, this area suits me well.
There are about 80 students in my program, and I came here not knowing any of them. Going abroad alone seemed a bit daunting at first, but being into fashion is what helped me. Truth be told, all the friendships I have made thus far began with one phrase; "I like your outfit." Putting myself out there has been an adjustment, but it landed me a travel buddy to Paris and might even lead to some lifelong friendships.
A wise person once told me that if you're about to do something that makes you a little nervous, you're probably about to do something pretty amazing. As a Dominican American and child of immigrant parents, I am proud of myself for going abroad and hope more students like myself will have an opportunity like this one.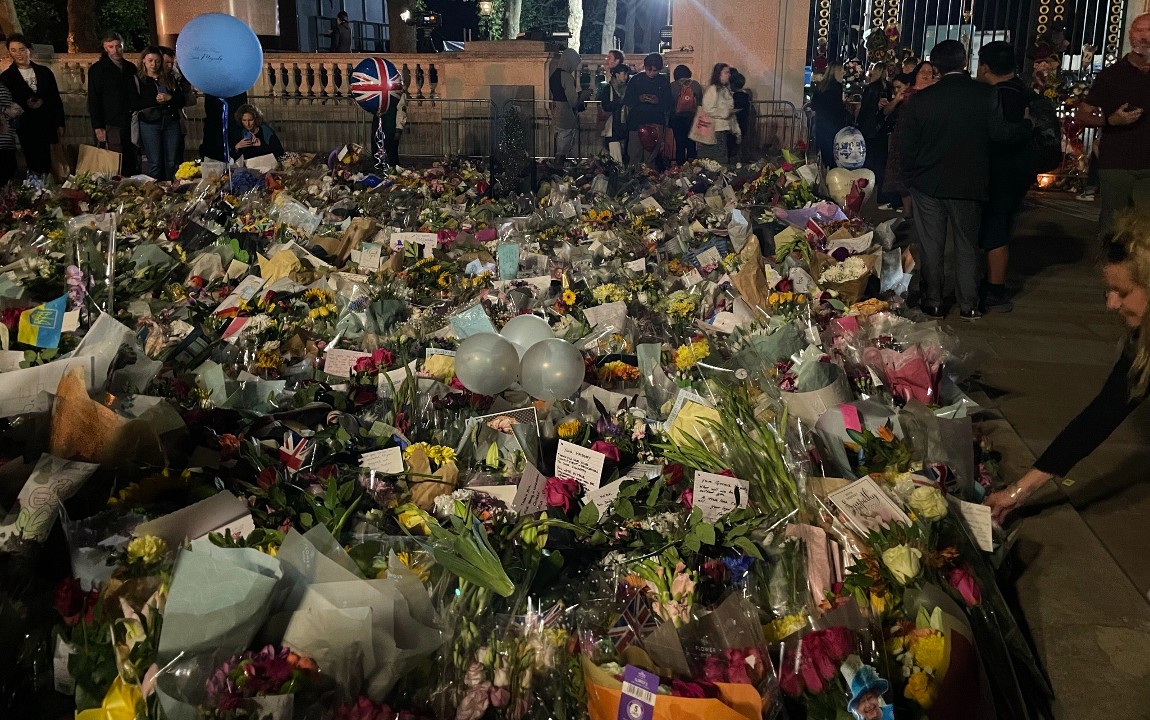 Before coming to London, I didn't know much about the queen and saw her primarily as a figurehead. Some made a mockery of her passing on social media, as her death revived criticism of Britain's legacy of colonialism. Others grieved the loss of Britain's longest-reigning monarch. Despite how one might feel about her, the impact she left on the city and the world was apparent. Her face has been everywhere throughout this city over the past few weeks.
As I headed back to my apartment, I realized I'm living through a truly historical event, in real time. What a coincidence that I am here to witness it all.