Senior Named Part of ProPublica's 2022 Class of Emerging Reporters
Alex Caban-Echevarria '23, a double major in media & communication and English, is receiving guidance from one of the outlet's investigative journalists, plus her team of Muhlenberg mentors, as she applies to graduate school.
By: Meghan Kita Tuesday, November 22, 2022 01:21 PM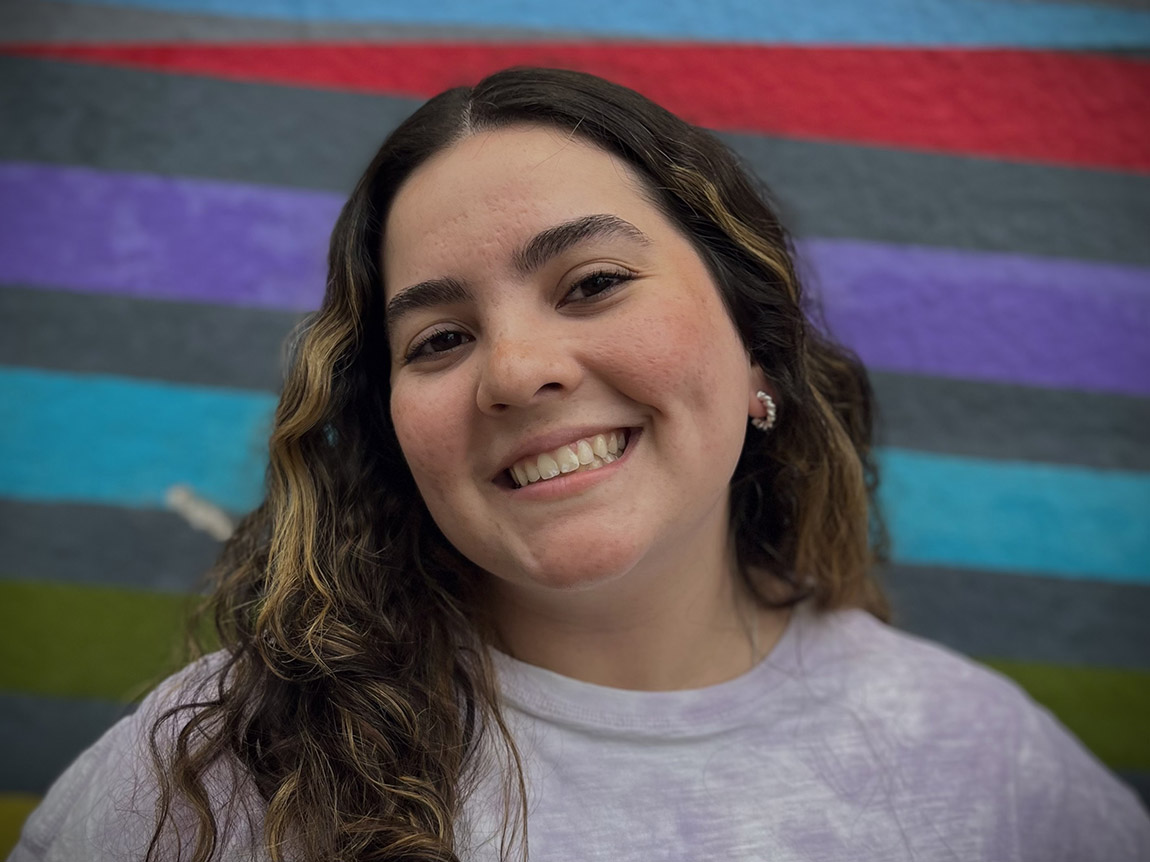 Alex Caban-Echevarria '23
In September, Alex Caban-Echevarria '23 learned that she was selected as part of this year's class of ProPublica Emerging Reporters. The investigative journalism outlet selected eight promising college journalists from backgrounds that are underrepresented in the field for this mentorship and networking program. Her mentor is Brett Murphy, a ProPublica reporter, who joins the ranks of eight Muhlenberg faculty and staff Caban-Echevarria considers to be mentors.
"Everyone was joking with me, like, 'Oh, you have a ninth mentor now?'" she says. "But he's someone outside [Muhlenberg], doing the work in the field where I aspire to be … They're all cheering me on. They want me to succeed. I don't want to leave — if I could go to grad school here [for journalism], I would."
Caban-Echevarria, a double major in media & communication and English, has faculty advisors from each of those departments, plus three mentors via the Graduate School Preparatory Program. She's remained close with the advisor she was assigned through the Emerging Leaders Program as a first-year student and, through her involvement in Greek life, has become close with the College's fraternity and sorority advisor.
Then there's Lecturer of Media & Communication Sara Vigneri, advisor to The Muhlenberg Weekly and the Allentown Voice, a "community-focused journalism lab," per its website, that "aims to tackle issues that affect the people of the city, particularly those who have seen a large investment in their city with tax-subsidized revitalization projects that haven't made much of an impact on their daily lives." Caban-Echevarria interned with the Allentown Voice over the summer and learned of the ProPublica opportunity from Vigneri.
As part of the ProPublica program, Caban-Echevarria will Zoom with Murphy monthly and will meet him, plus the other seven students in her cohort and their mentors, at the National Institute for Computer-Assisted Reporting conference in Nashville in March.
Meanwhile, she is navigating the process of applying to graduate schools for journalism, with the help of her mentoring team. Her long-term goal is to return to Allentown, where she grew up, to use her skills to help the community.
"I'm interested in the housing crisis here. I've done a lot of research about it," she says. "I haven't had much experience doing shorter stories — I like stories that take time, thinking and research. It helps people because you're invested in the community and their needs."