Earth Week 2021 Events Planned
Muhlenberg is holding on-campus and virtual programs the week of April 19 to educate, celebrate and inspire.
By: Kristine Yahna Todaro Monday, April 19, 2021 09:07 AM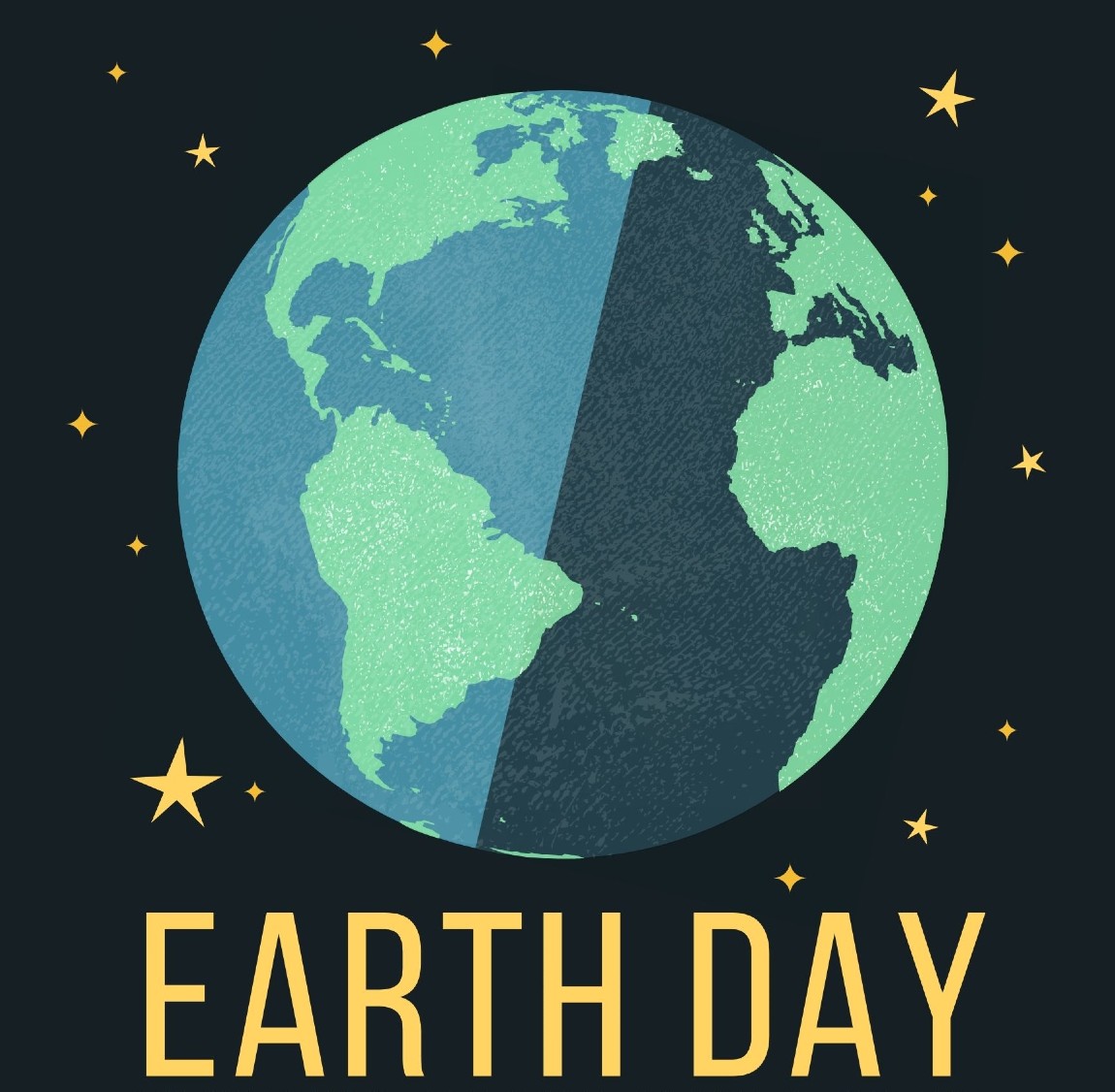 The College's annual Earth Day celebration is expanding this year to a week of events. The programs provide opportunities for the campus community to learn about the complicated relationships between plants and people from the RJ Fellow Program seniors, join a biophilic design workshop led by the architects of the new Community Parkway Building and celebrate Earth Day with College and community groups on the Quad.
Monday, April 19, noon–1 p.m.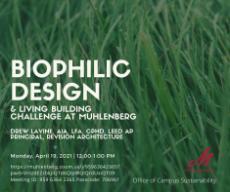 Join the virtual workshop and lecture, Biophilic Design & Living Building Challenge at Muhlenberg, presented by the architects of the new Community Parkway Building.

Drew Lavine, Principal, Re:Vision Architecture, will discuss how the new building on the south side of campus will connect people to nature via biophilic design. "The Living Building Challenge is innovative in that it incorporates place, health and wellness, equity and beauty into the design criteria as well as the rigorous sustainability metrics of energy, water and materials," says Sustainability Coordinator Kalyna Procyk.
Zoom link: https://muhlenberg.zoom.us/j/95963642365?pwd=VnIzdEZrbkJiQTd6QlpWQlQrdUxiQT09
Meeting ID: 959 6364 2365
Passcode: 706961
One tap mobile
+13126266799,,95963642365# US (Chicago)
---
Wednesday, April 21, 6–7:30 p.m.
A History of Reciprocal Change: The Entangled Relationships Between Plants and People
The program features a keynote address, Unnatural History: Plants as Objects in Colonial Nature 1750-1950, by Dr. Elaine Ayers, Department of Museum Studies at New York University.
This will be followed by the Senior Symposium research and project presentations by the RJ Fellows Class of 2021:
Bees and Blooms – Brian Acquaviva, Jess Bice, Jess Orofino and Ashling Wahner

The Economic and Social Benefits of the Legalization of Recreational Marijuana – Christopher Brazezicke & Adam Cantor

Plants and Mathematics: The -3/2 Self-Thinning Law to Model Plant Growth – Jeffrey Pennington

Bottoms Up: The History and Process of Making Fermented Plant-Based Beverages – Cole Geisler & Zachary Gordon-Sandweiss
Learn more here: RJ Fellows Senior Symposium 2021
This virtual program is open to the public.
Zoom link: https://muhlenberg.zoom.us/j/4142598121?pwd=OUIwaUp1TDJ3ekQ3ang1WmNSZyt5dz09
---
Friday, April 23, noon–4 p.m., Muhlenberg Quad
Join the Earth Day Celebration!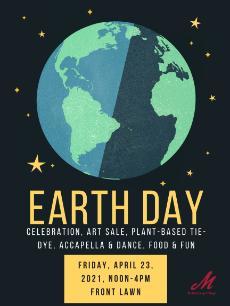 Come and enjoy free and delicious vegetarian fare from the Dining Hall, plant-based tie-dye activities, handcrafted local artwork and demonstrations of an electric bike and solar-powered grill. College groups will share information about activism and sustainability efforts on campus, including the Community Garden. Don't miss the human-powered smoothie-maker!