Muhlenberg to Host Lawyer Mary Ziegler for Constitution Day Event
Ziegler, the Stearns Weaver Miller Professor at the Florida State University College of Law, will present her talk via Zoom.
Thursday, August 26, 2021 02:28 PM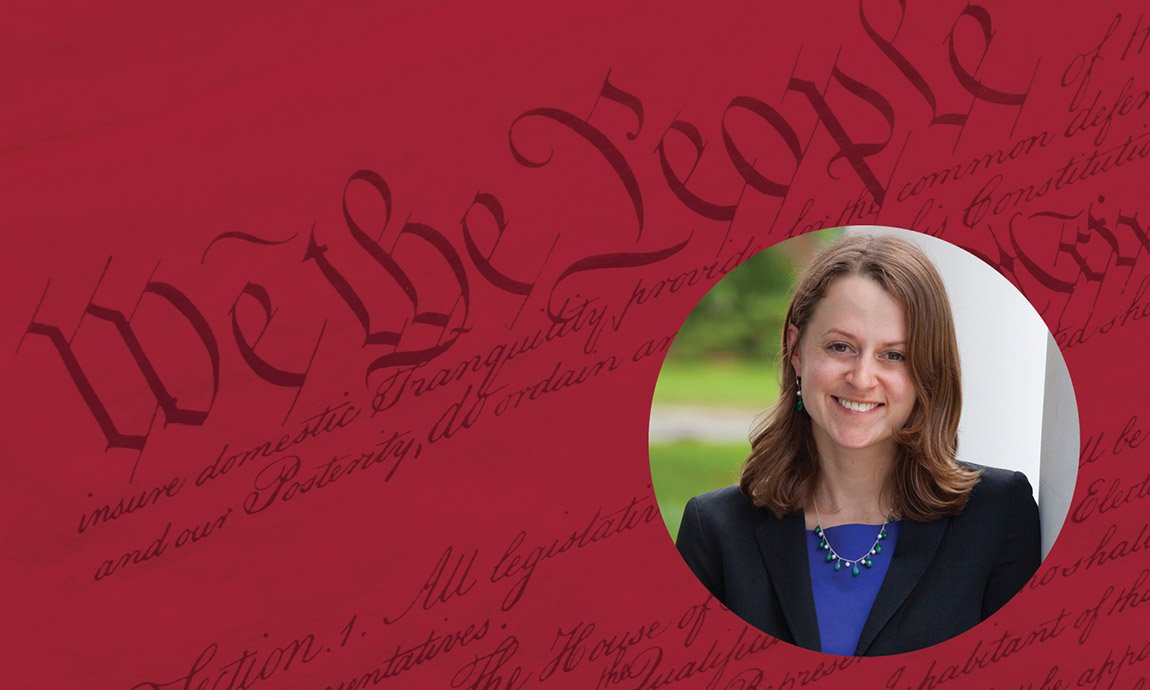 Muhlenberg will host Mary Ziegler for the College's Constitution Day program. Ziegler will present "Abortion and the Constitution: Law, History and the Fate of Roe v. Wade" to the Muhlenberg community via a Zoom webinar on Tuesday, September 14, at 7 p.m. Constitution Day is a federal observance that commemorates the adoption of the United States Constitution and celebrates those who have become U.S. citizens.
Mary Ziegler is one of the world's leading experts on the history of the abortion debate in the United States. She is the author of three books on social movement struggles around abortion, autonomy and the law, including Abortion and the Law in America: Roe v. Wade to the Present (Cambridge University Press, 2020), Beyond Abortion: Roe v. Wade and the Fight for Privacy (Harvard University Press, 2018) and After Roe: The Lost History of the Abortion Debate (Harvard University Press, 2015), the winner of the 2014 Harvard University Press Thomas J. Wilson Memorial Prize for best first manuscript in any discipline.
Ziegler is a graduate of Harvard College and Harvard Law School. She has written many scholarly articles and often contributes to The Atlantic, CNN, The New York Times, PBS Newshour and The Washington Post. Her new book, Dollars for Life: The Antiabortion Movement and the Fall of the Republican Establishment, will be published by Yale University Press in 2022.
This event is sponsored by the Department of Political Science with support from the Provost's Office. The Zoom webinar information will be distributed to the Muhlenberg community one week prior to the event.