Muhlenberg Featured in The Princeton Review's 'Best 387 Colleges' Guide for 2022
The College is also on the Great College Theater and Green Colleges lists.
Wednesday, September 1, 2021 03:13 PM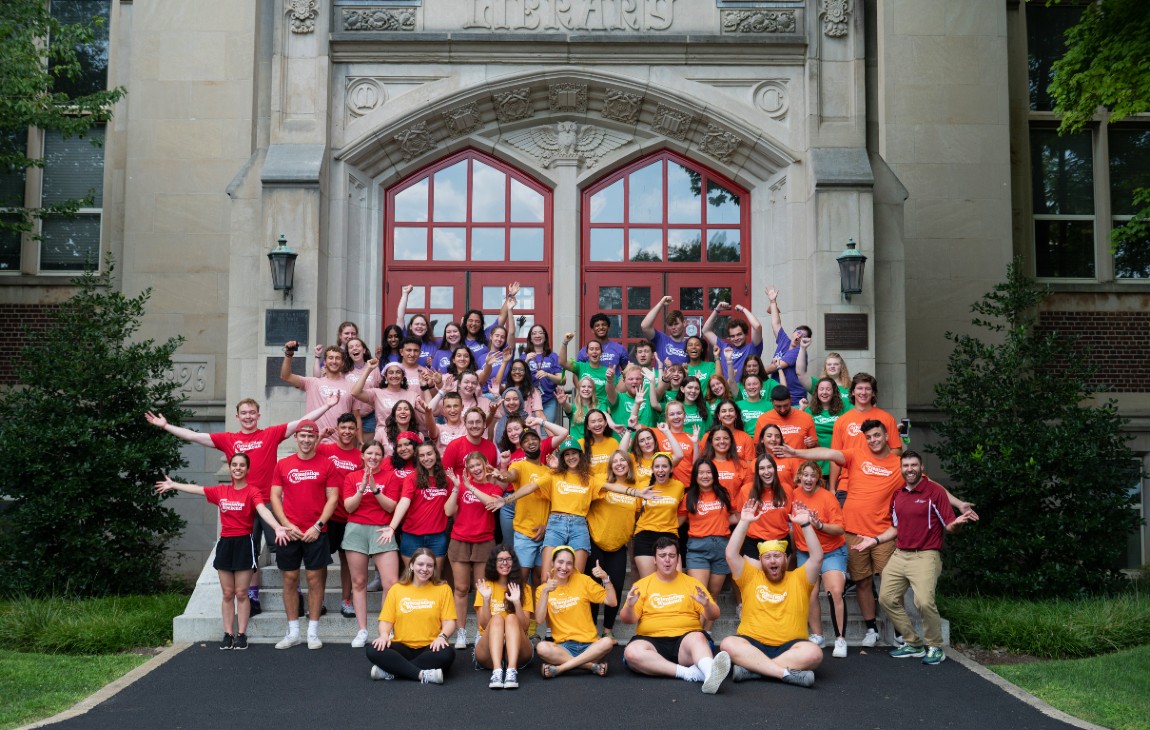 2021 Orientation Leaders welcome students back to campus in the fall.
Muhlenberg is again named one of the nation's best institutions for undergraduates according to The Princeton Review. The education services company profiles and recommends the College in the 2022 edition of its annual college guide The Best 387 Colleges.
Only about 14 percent of America's 2,700 four-year colleges are profiled in the book.
For its 30th edition, The Princeton Review curated a "Great Lists" resource. This guide identifies the colleges with the most impressive history of appearances on the company's annual "Best of" ranking lists over the years, as rated by students at the colleges.
Muhlenberg was one of only 23 colleges nationwide to make the Great College Theater list, based on student ratings of their campus theater productions.
Also noteworthy, Muhlenberg was again named an "environmentally responsible" Green College.
In a "Survey Says" sidebar on Muhlenberg's profile, The Princeton Review lists topics that the College's students were in most agreement about in their answers to survey questions. The list includes: "Students are happy," "lab facilities are great," "class discussions are encouraged," "students are friendly," "great food on campus," "easy to get around campus" and "recreation facilities are great."
The Princeton Review chooses the colleges for the book based on data it annually collects from administrators at hundreds of colleges about their institutions' academic offerings. The company also considers data it gathers from its surveys of college students at the colleges who rate and report on various aspects of their campus and community experiences.