Putting Sustainability Into Practice
Two seniors are partnering with the cities of Allentown and Easton to compile greenhouse gas inventories and shape future climate action.
By: Meghan Kita Monday, December 14, 2020 04:19 PM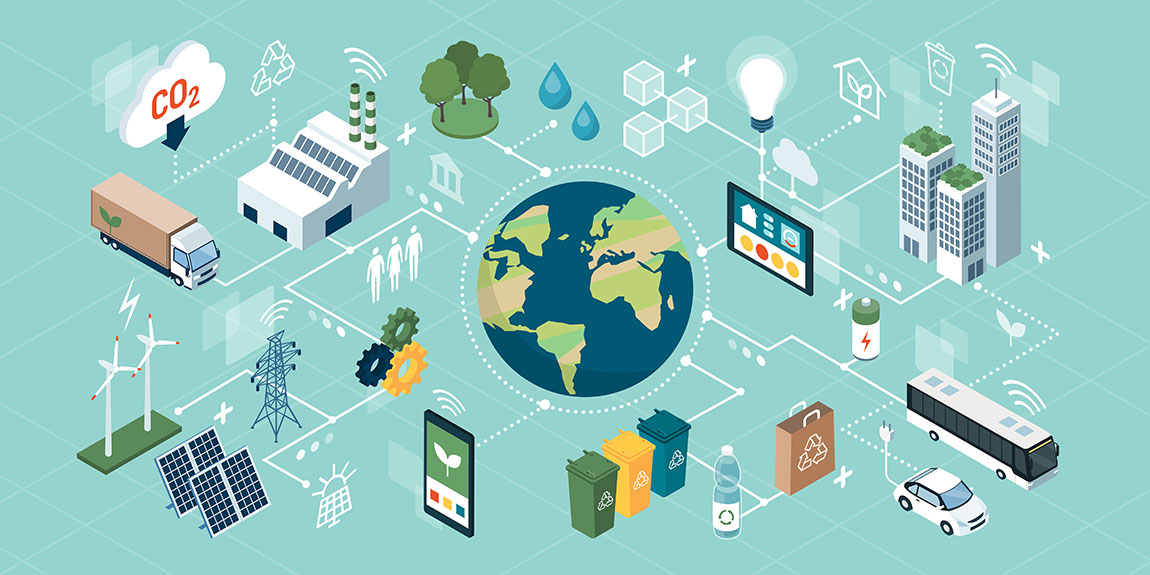 Image by iStock
This fall, Sam Borick '21 and Hannah Chiesa '21 got the kind of hands-on work experience any climate-minded senior would love to have on their resume: Each worked with a community partner (Borick in Easton, Chiesa in Allentown) to compile a greenhouse gas inventory for their city.
"The work they're asking the students to do, it's what a professional would be doing ordinarily," says Muhlenberg's Sustainability Coordinator Kalyna Procyk, who helped arrange these internships and has been advising Borick and Chiesa via weekly Zoom meetings. "It's not simple stuff. This is a big responsibility."
The opportunity came to the College via an alum, Heidi Kunka '01, who works for the Pennsylvania Department of Environmental Protection. The state funded Kunka's idea to have municipalities partner with nearby colleges to conduct these inventories and then use the results to shape local climate action plans. Last academic year, Muhlenberg had an intern working with Dauphin County's Derry Township (though that experience was cut short due to the pandemic).
Borick's and Chiesa's part-time internships run for the full academic year. This fall, each was responsible for the greenhouse gas inventory portion: collecting large amounts of data on energy, water and transportation usage from local utilities and other entities, then plugging that information into a platform that helps synthesize and analyze the data.
For some questions, there was no perfect way to collect the data. (For example, when analyzing transportation, do you count only vehicles moving within city limits, or all the vehicles passing through on the area's many highways?) So, in addition to compiling the inventories, the students and their community partners needed to produce detailed methodologies. This way, the same information can be collected in the future to see how each sector has changed over time.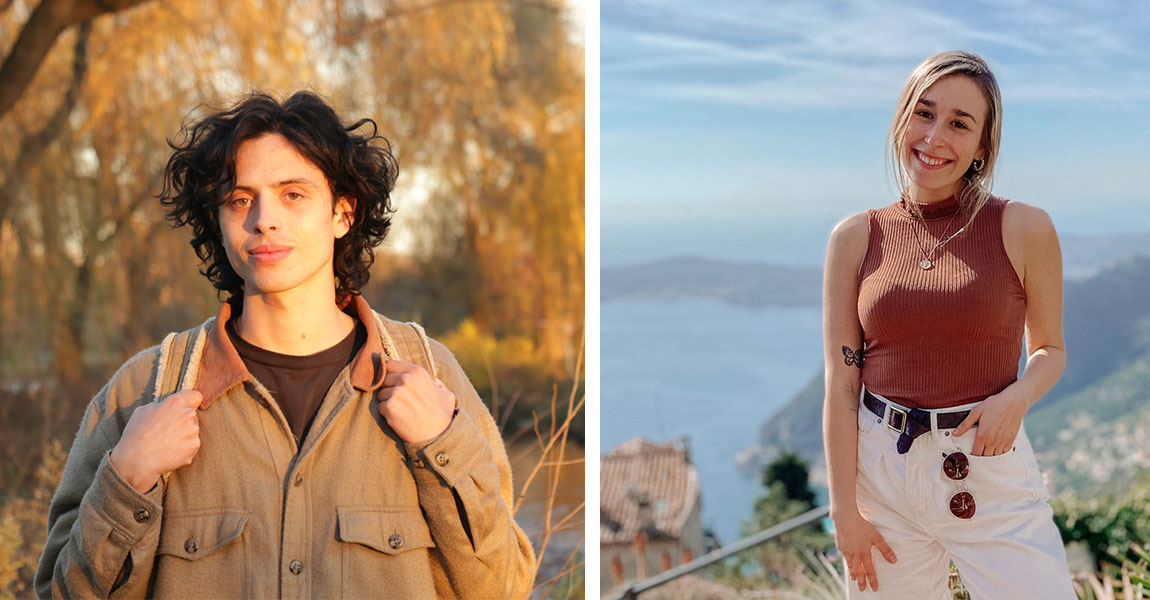 Borick and Chiesa
The spring semester of these internships was to bring climate action planning: presenting the data to community partners and constituents, working with them to come up with policy recommendations and then taking those recommendations to local government. Borick, who's an economics major, will move forward with that process as planned, though he notes, "Because of the nature of work like this, climate work at the city level might be supplanted by regional, statewide or federal level efforts."
Chiesa, a sustainability studies and business administration major, saw this happen in Allentown. The Lehigh Valley Planning Commission is now working on a regional climate action plan that will include Allentown, and the city does not want to introduce a competing or conflicting plan. Instead, Chiesa and her partner on Allentown's Environmental Advisory Council will collaborate on a climate action inventory: a compilation of the city's climate accomplishments so far as well as suggestions for different levels of goals (easy to implement, moderately difficult or requiring visionary leadership and coordination) the city might work toward in the future. They also want to work on a website to better publicize what Allentown has done and plans to do.
Despite the change in the specifics of her internship, Chiesa understands the importance of working locally to solve the climate crisis. "It's becoming more and more important for local governments to take their own action," she says. "If we keep waiting for the federal government to implement regulations and change, we're going to be waiting forever."
And Procyk, a climate professional herself, is happy to guide the students through these formative internships: "Both from an intellectual perspective and from a practical career perspective, this is a real win for the students. There's an opportunity to serve and lead in their communities. These municipalities are not just looking at the students as menial workers who are going to execute some tasks. They really are young emerging leaders in this field the cities can learn from. I think that's really empowering, and it gives the students a leadership opportunity in addition to a work opportunity."