Providing Help and Hope
Allentown's Director of Community and Economic Development Leonard Lightner '12 has worked to protect public health and ensure the survival of local businesses during the COVID-19 pandemic.
By: Meghan Kita Tuesday, June 16, 2020 01:43 PM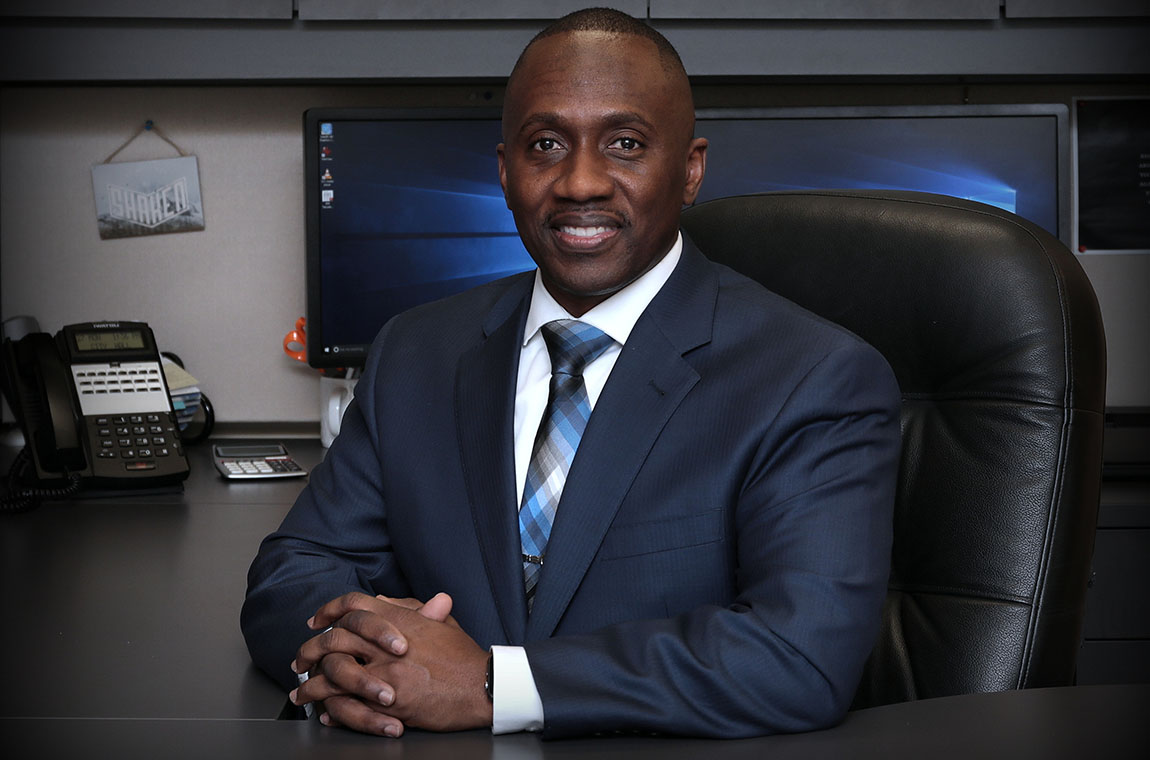 Leonard Lightner '12
In the time before the pandemic, what kept Allentown's Department of Community and Economic Development busy was providing support for all the growth happening in the city—the people moving in, the buildings going up, the businesses opening their doors. When COVID-19 arrived, "the workload shifted," says Director Leonard Lightner '12. "The busy-ness changed to trying to keep people positive and provide hope that we will get out of this, to being encouragers, to communicating so people can understand where things are on a daily basis."
Lightner, who holds a business administration degree from the School of Continuing Studies, supervises a variety of city bureaus, including health, business development, special events and housing. The Health Bureau started planning for a potential COVID-19 outbreak as soon as cases were confirmed in the United States. When the virus hit Allentown in March, the first order of business was ensuring all residents—even those who don't use social media or read the newspaper—understood what they needed to do to stay safe. The bureau connected with community groups and grassroots organizations to help spread the word.
Meanwhile, in the Office of Business Development, "we started planning the comeback," Lightner says. "What does it look like for the businesses if they are shut down for 30 days? 60 days? 90 days? We started working with the federal and state governments to find ways to provide funding for them to at least keep themselves covered for 60 to 90 days."
Lightner's position became a delicate dance of protecting public health while ensuring the survival of as many local businesses as possible. He supervises the Health Bureau, which has been focused on contact tracing to slow the spread of COVID-19, as well as the Special Events Bureau, which has been fielding calls from people trying to find ways around Pennsylvania's current 25-person limit on social gatherings. He has overseen the distribution of Small Business Stabilization funds (which have helped more than 125 small businesses in the city) as well as approximately $400,000 to help newly unemployed tenants pay rent.
Right now, Lightner and the teams he supervises are continuing to keep tabs on shifting guidance from the CDC, the federal and state governments and the various boards and departments whose rules affect the city's bureaus. They're trying to filter that information to constituents as best they can while preparing for a variety of scenarios, including Lehigh County moving to Pennsylvania's "green" phase of reopening (in which gatherings of up to 250 people are permitted) and the possibility of a resurgence of disease in the fall.
The question guiding all Lightner's work at this point, he says, is "how do we maintain social distancing and keep people safe while understanding that people need to have that socialization we're meant to have?"