Analyzing How to Provide Better Care
As a research intern with New Jersey's Children's Specialized Hospital, Maayan Malomet '21 works with data on how well parents understand their infant's or toddler's diagnosis.
By: Meghan Kita Wednesday, July 15, 2020 08:35 AM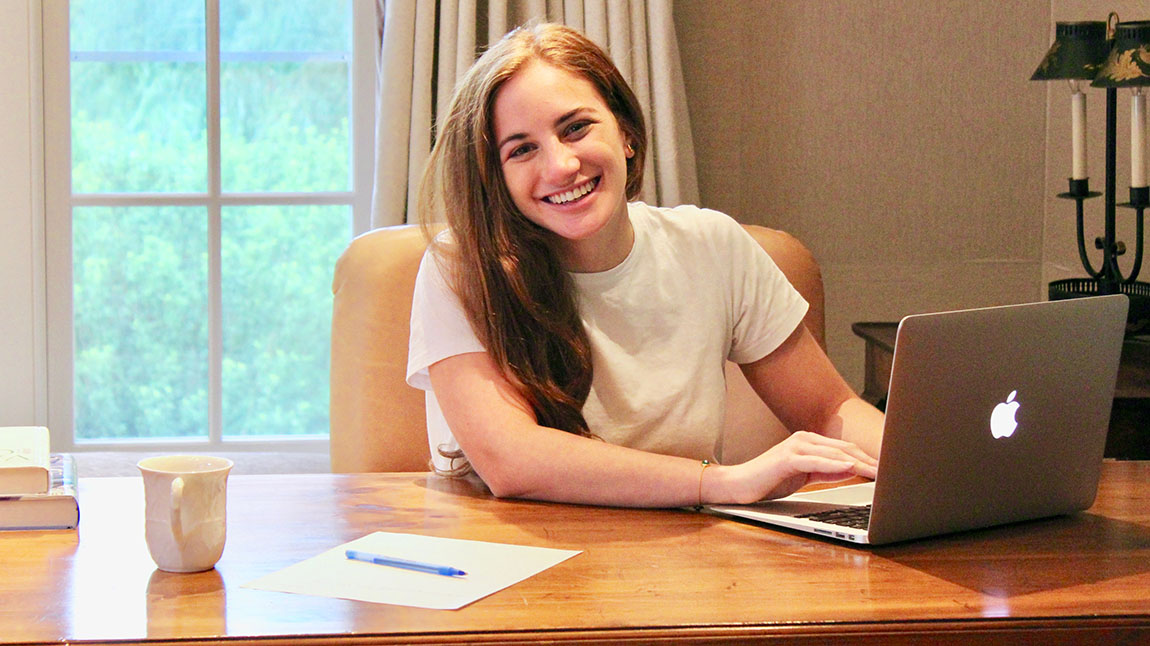 Maayan Malomet '21
The one thing patients of the infant and toddler rehabilitation unit at Children's Specialized Hospital in New Jersey have in common is their age—they're all 2 years old or younger. Diagnosis-wise, the unit works with patients with a wide variety of conditions, from heart and lung diseases to chromosomal disorders to neonatal abstinence syndrome (which happens when a newborn exposed to opioids in utero experiences withdrawal).
As a remote research intern with the unit, Maayan Malomet '21 has been analyzing data on how well parents understand a child's diagnosis when they're admitted and how that changes by the time the child is discharged.
"Working with the data and seeing the different cases has been really helpful for my understanding of the book side of occupational therapy," says Malomet, a psychology major and public health minor. "There are two sides—interacting with the patients and conducting the therapy, then the medical notes and documentation and everything that's not what you think about when you think about a job in occupational therapy."
Malomet had previously shadowed occupational therapists working with adolescents through older adults, but this is her first work with this particular age group. Part of the internship involves producing her own research project based on the data; she's examining the potential reasons some parents understand their child's diagnosis better than others.
"My research is supposed to be for my learning but also to help the hospital," she says. "I'm really trying to collaborate with them and figure out what they need and want. I want to do research that's meaningful and that's going to help them advance their programs."
She meets weekly via videoconference with the hospital's three other research interns for their "journal club," in which they trade off presenting journal articles they've read and analyzed. The final element of her internship involves the opportunity to interview the occupational therapists who work directly with patients and their families.
"All together, it's such an incredible experience," Malomet says. "It's helping me grow as a researcher, learner and professional."