Added Value
In her second internship with the same public relations firm, Ally Shapiro '21 builds on what she learned last summer.
By: Meghan Kita Monday, July 20, 2020 08:40 AM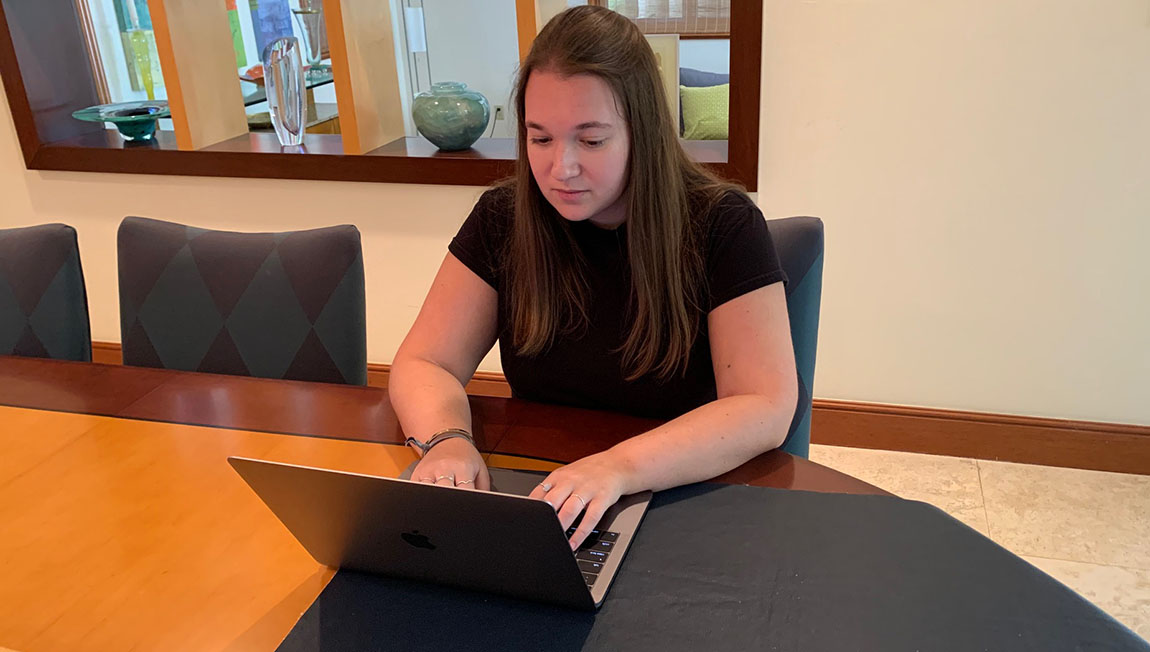 Ally Shapiro '21
Ally Shapiro '21 is spending her second summer as an intern with the public relations firm Krupp Kommunications, and while the work is similar, little else is. She spent last summer working from the company's office in New York City. This year, she and her colleagues are all working from home due to COVID-19. Last summer, her days started with large, in-person brainstorms about things like which clients might make good sources for topics in the news. Today, those sessions are held on the virtual workspace VirBELA.
"The program we use, it's like [the video game] The Sims, where you have an avatar instead of seeing people's faces," she says. "That's been interesting, but it's nicer being in the office and able to interact with everyone."
The advantage to returning to intern at the same company is that Shapiro already knows the basics—the terminology; what goes into a pitch; how to find contact information for reporters, podcasters, celebrity agents and social media influencers. Most of what she does is compiling media lists, which involves finding individuals or outlets that might be able to promote or otherwise be of use to a client. For example, one of Krupp's clients is a fertility clinic. Shapiro has been assembling a list of celebrities and influencers for them who've shared stories of having a baby after having a miscarriage (a "rainbow baby") in advance of National Rainbow Baby Day next month.
Shapiro, a neuroscience major, is interested in pursuing work in marketing or PR after graduation. She says her scientific background has helped inform her work: "[Krupp has] been working with a lot of doctors, psychologists and therapists. I'm able to understand what they're doing and the methods and approaches they take to help their patients."