The Letters of the Law
From playing collegiate soccer to sailing through law school, Leah Messler '15 never does anything halfway. Now, she's forging a career at a top law firm.
By: A.C. Shilton Monday, April 29, 2019 09:35 AM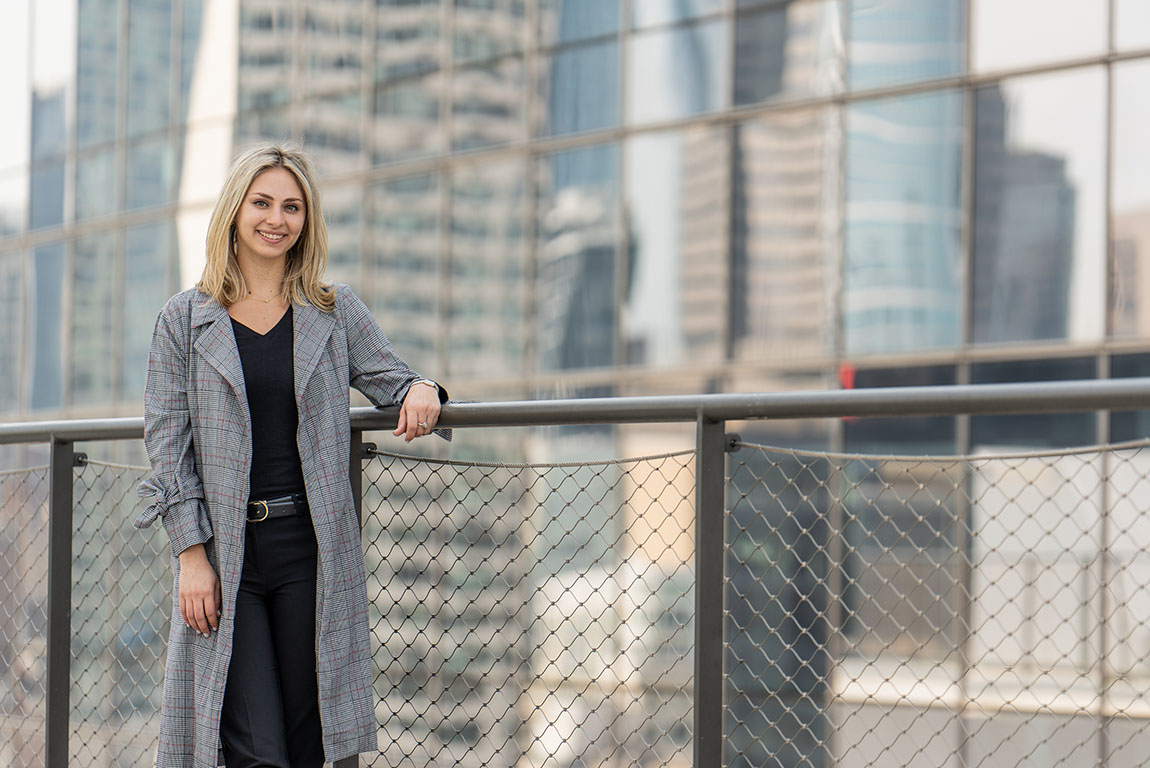 Photos by Fernando Gaglianese
Leah Messler '15 had heard the rumors about law school: "People warn you that it's so much reading and writing, and it's so scary," says Messler. "In law school, you have to be prepared for every class. You're going to get called on. You have to be ready for that."
But even at Muhlenberg, that was Messler's expectation. With the College's small class sizes, "it felt like the professors were really present and really engaged with your work," she says. If you missed a class, the professor would email you to check in, she adds.
Muhlenberg prepared her so well for her time at Villanova University Charles Widger School of Law, that, three years later, Messler graduated first in her class. She attributes this success to her hard work, but also to the professors at Muhlenberg who shaped, sharpened and polished her reading, writing and critical thinking skills.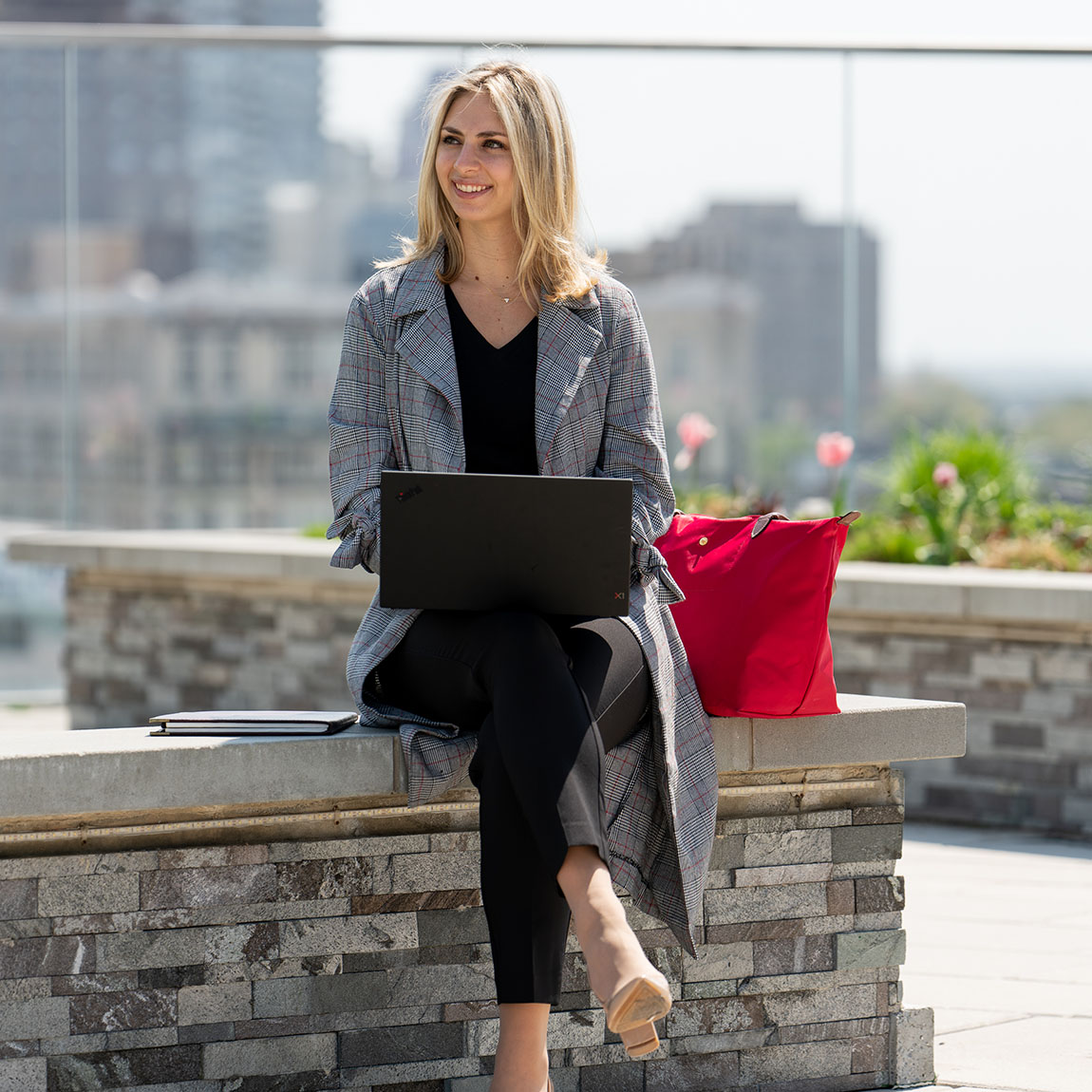 "In high school, I didn't feel like I had enough writing experience. I didn't feel like I was a strong writer," she says. Messler's first few papers at Muhlenberg reflected that lack of training. "They were terrible. My advisor, [former Economics Professor] Sam Laposata, was honest when he told me, 'This is a C paper and here's why.'" For each paper Messler submitted, Laposata made sure to continue providing honest feedback, noting what had improved and what she still had to work on. Her work got better and better. Today, she says she's proud of her writing chops.
She honed another crucial skill at Muhlenberg: juggling a variety of responsibilities. "As a student-athlete, I didn't really have any choice but to get really good at time management." Messler played soccer while balancing a psychology and political science double major—and she spent a semester abroad in Florence, Italy.
Messler now works as an associate in the corporate group at Holland & Knight LLP, one of the nation's premier law firms, in its Philadelphia office. She focuses her practice in mergers and acquisitions. "As a first-year lawyer, everything feels new. With so much on my plate, it can be easy to feel overwhelmed. But Muhlenberg prepared me to juggle plenty of things at once, and eagerly take on challenges," she says. "After writing 10-page papers on the bus on the way to Johns Hopkins or studying after a game until sunrise for my exam the next day, I feel ready and prepared for this next challenge. And of course, I have Muhlenberg to thank for a large part of that."