The Art of Medicine
By learning what she didn't want to do—become a physician—medical illustrator Beth Sumner Vuelta '09 found her true calling.
By: Cindy Kuzma Thursday, May 9, 2019 04:20 PM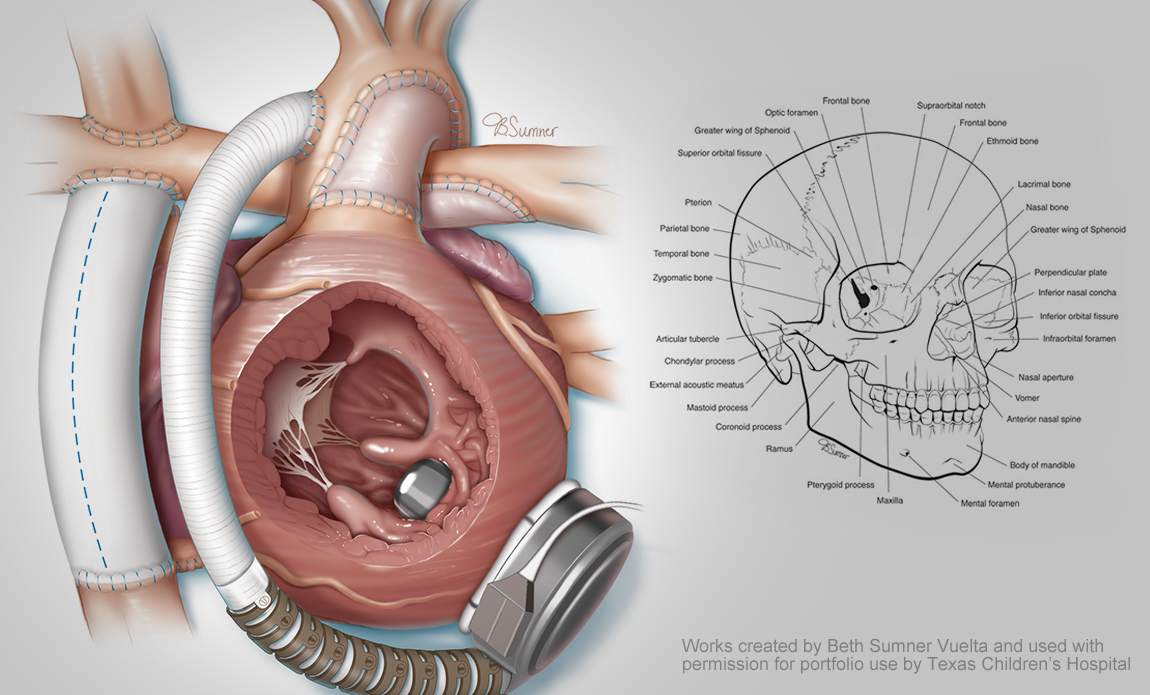 Two selections from Beth Sumner Vuelta's portfolio of medical illustrations
One image shows the difference between healthy and diseased kidneys. Another depicts the inner workings of a child's ear. The artwork in Beth Sumner Vuelta's portfolio is not only beautiful, it communicates critical information to doctors and patients.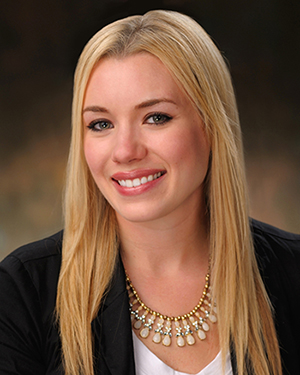 Vuelta (pictured) grew up in Doylestown, Pennsylvania, in a family of medical professionals and scientists. As a child, she also loved drawing. When people asked about her future profession, she waffled between doctor and art teacher.
She entered Muhlenberg on the premed track. Then-Director of Health Professions Lori Provost P'02 connected her with an internship shadowing doctors at Sacred Heart Hospital.
The experience convinced Vuelta she wanted to observe—not practice—medicine. Faculty then introduced her to a medical illustrator, Ethan Geehr '83, who'd been a natural science major. Visiting his studio, she saw her future.
"Muhlenberg not only offered me an internship that helped me see past my major," Vuelta says, "it also suggested a new career path I didn't know about and offered me a connection." She stayed a premed biology major, but added a studio art minor, balancing evening art classes with daytime lab sessions.
Many of her mentors taught science. She learned about microscopy from Professor of Biology Elizabeth McCain, who'd later tack Vuelta's first journal publication to her classroom door. Professor of Biology and department chair Bruce Wightman guided her in planning prerequisites for graduate school. And Associate Professor of Biology Paul Meier taught her physiology essential to depicting the intricacies of the human body.
Vuelta's portfolio from Muhlenberg helped earn her one of four slots in the Biomedical Communications Master's Program at UT Southwestern Medical Center, where she completed her master's degree in 2012.
From there, she worked at Texas Children's Hospital in Houston, Texas, then Mount Sinai Health System in New York. After the birth of her son, Alex, in October 2018, Vuelta went freelance, keeping those institutions among her clientele.
As she learns to navigate the complexities of motherhood and running a business—from marketing to art direction to production—Vuelta appreciates the broad nature of her education even more. "Having the right balance of challenge and opportunity allows you to form a sense of yourself," she says. "Muhlenberg will help you become a person who is more than just your major."