Student Research Conference Presentation: Steven Smith '19 Studied the Impact of Age and Gender on a Child's Ability to Manage Behavior
Smith presented his research last spring at the Society for Research in Child Development Conference in Baltimore, Maryland.
By: Laura Diorio '19 Tuesday, August 6, 2019 09:05 AM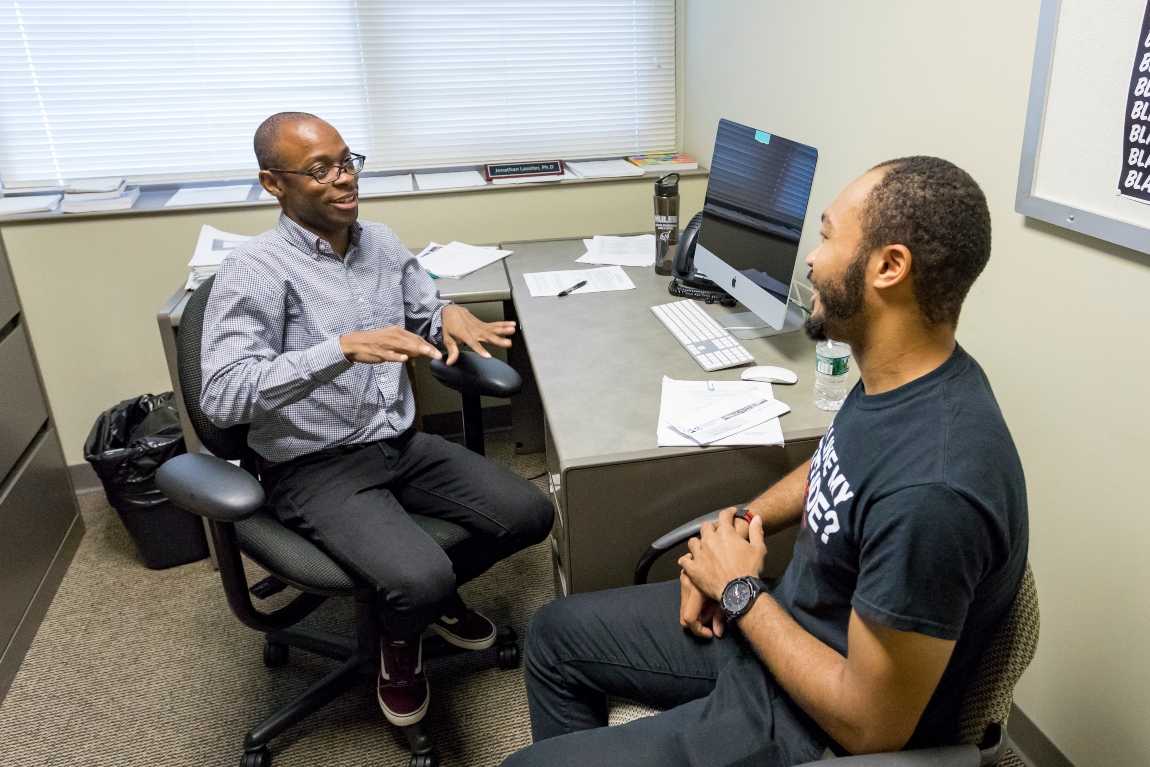 Psychology Professor Jonathan Lassiter (left) speaks with Steven Smith '19.
Several years ago, as a sophomore, Steven Smith '19 worked in the lab of Jonathan Mathias Lassiter, assistant professor of psychology, learning about health disparities and Black psychology. Since then, with continued mentorship from Lassiter, he has presented at several research conferences and earned a National Institutes of Health (NIH)-funded summer research fellowship.
That fellowship led to Smith's most recent research project, which focused on how age and gender affect a child's development of their ability to manage their behavior. He presented the study in March at the Society for Research in Child Development Conference in Baltimore, Maryland.
Using data from an ongoing NIH-funded study, Smith, a psychology major and creative writing minor, looked at the developmental psychology of children from low-income families with a history of child maltreatment.
"We found that gender had little to no impact on managing behavior, but age played a major role. The older a child is, the better the child is able to manage their behaviors in different ways, depending on the setting the child is in," Smith says. "We also found that growth in mathematics and growth in managing behavior are closely related. By completing this study, I was able to reiterate that there is a link between math and behavior control, which previous research has found, but little research has been done with children who are from low-income backgrounds with a history of trauma."
Research like this helps us to better understand child development so we can help them grow into healthy adults, ultimately leading to a better world, says Smith, who is currently working with The Literacy Lab, which is part of AmeriCorps.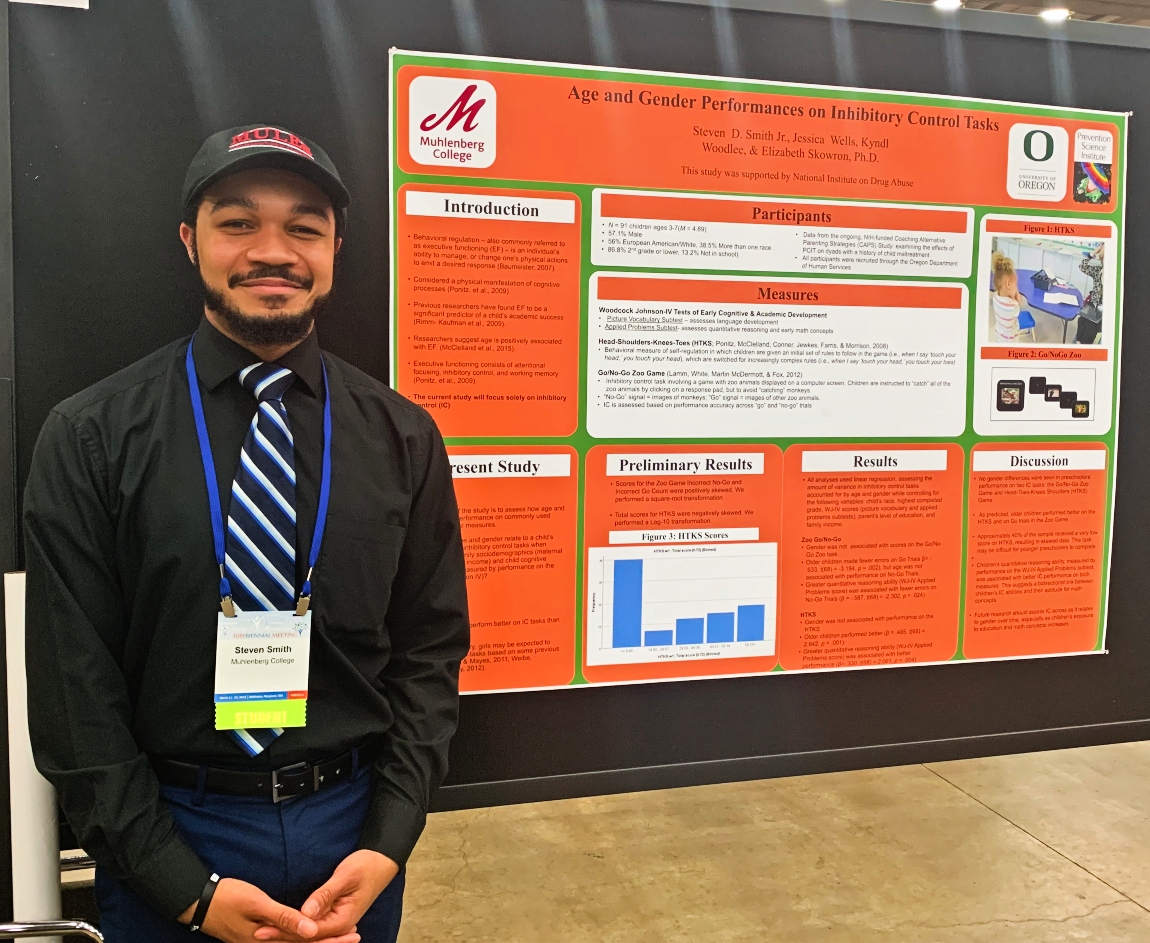 Lassiter says undergraduate research opportunities contribute to students' success beyond the classroom, whether applying to graduate schools or jobs. It provides transferable skills—such as time management, written communication, public speaking, project conceptualization and coordination and stress management—that students carry with them throughout their lives.
"Conducting research is a high-impact educational opportunity that I am lucky enough to be able to facilitate for Muhlenberg students, either by having them learn in my research lab or advise them on their own research projects," says Lassiter. "Steven has had both experiences with me."
"Steven's most recent research presentation in Maryland is an example of how students are supported at Muhlenberg to find their own scientific voices and to share those voices out in the world," says Lassiter. "Mentoring students like Steven is one of my favorite parts of the job!"