Muhlenberg Receives $720,000 From the Stabler Foundation
The gift increases its existing scholarship endowment for students with financial need.
By: Meghan Kita Thursday, January 31, 2019 04:05 PM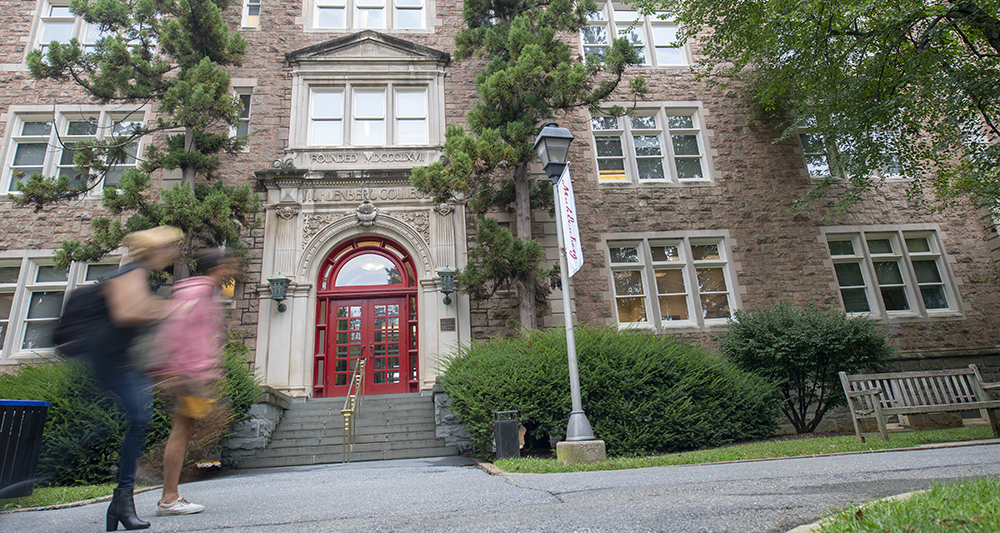 The Stabler Foundation, which has been a partner of Muhlenberg since August 2010, granted the College $720,000 toward the Donald B. and Dorothy L. Stabler Endowed Scholarship Fund. The figure was an increase from $480,000 and $560,000 in the previous two years.
The Fund assists students who might otherwise be unable to attend Muhlenberg due to financial constraints as well as students whose families experience an unforeseen financial crisis partway through their time at Muhlenberg.
The grant proposal highlighted Muhlenberg's commitment to enrolling and retaining more low- and moderate-income students through programs such as the American Talent Initiative.
"Our current first-year class at Muhlenberg College is the strongest academically and most racially diverse class in the College's history. We also enrolled the highest number of first-generation and Pell-eligible students," says Muhlenberg College President John I. Williams Jr. "One of our strategic imperatives is to continue to build and strengthen the College's endowment to provide even greater access to academically qualified but financially disadvantaged students. We are truly grateful that the Stabler Foundation has recognized our commitment to this imperative with a substantial addition to their existing endowment."