Muhlenberg Named to Princeton Review's 2019 Edition of "The Best Value Colleges"
The College has again been named one of the nation's top 200 institutions based on academics, cost, financial aid, career services, graduation rates, student debt and alumni support.
By: Sara Tressler '19 Thursday, January 31, 2019 04:54 PM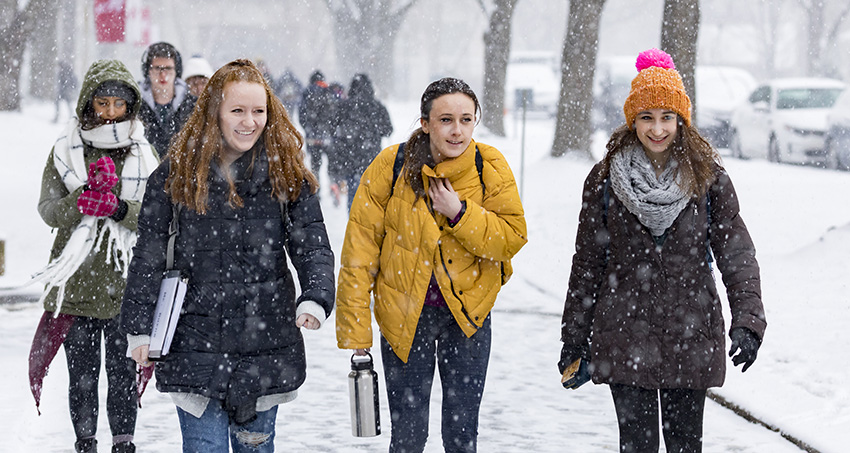 Muhlenberg is featured in the 2019 edition of The Princeton Review's "The Best Value Colleges: 200 Schools with Exceptional ROI for Your Tuition Investment" (formerly "Colleges That Pay You Back.") It is one of 17 Pennsylvania colleges that made this year's list. Information on the book and its college and university profiles is available on the Princeton Review website.
In the College's profile, students praise Muhlenberg for its "strong academics" and professors who "are willing to help and listen, which significantly [increases] the learning experience." Opportunities to pursue a variety of academic and extracurricular pursuits are also lauded and students said the "highly accepting and friendly" environment and the ease of access to professors "is extremely encouraging."
Muhlenberg meets roughly 91 percent of students' need for aid, with students applauding "generous" and "incredible" financial aid packages. PayScale.com reports that 43 percent of the College's graduates would describe their careers as helping to improve society and they earn a median starting salary of $50,000.
"The College has been recognized as providing exceptional value by the Princeton Review since 2015," says Melissa Falk, Muhlenberg's dean of admission & financial aid. "It's a credit to our faculty's investment in our students, our commitment to help students afford a Muhlenberg education and the priority we place on supporting our students in realizing both powerful and meaningful post-graduate outcomes."
In addition to Handshake, an online catalogue of current internship opportunities, Muhlenberg's website also provides students with the College's Internship Manual, which is designed to guide students through the stressful process of selecting and applying for internships and entering the professional world.
Students are also encouraged to participate in the College's undergraduate research and scholarship program, where they conduct independent scholarly research under the guidance of a faculty member.
The Princeton Review chose the 200 colleges and universities based on a comprehensive analysis of data from its surveys of administrators at more than 650 colleges in 2017-18. Survey topics broadly covered academics, cost, financial aid, career services, graduation rates, student debt, and alumni support.
The education services company also factored in data from its surveys of students attending the colleges and PayScale.com surveys of alumni of the schools about their starting and mid-career salaries and job satisfaction. In all, The Princeton Review staff crunched more than 40+ data points to select the 200 higher education institutions for the book and tally its ranking lists.
"Only 7% of the nation's four-year colleges made it into this book," noted Robert Franek, its lead author and The Princeton Review's Editor-in-Chief. "We salute them for their stellar academics and generous aid awards to students based on need and/or merit. They also provide their undergrads with career services from day one plus strong networks of alumni connections."
About Muhlenberg College
Founded in 1848, Muhlenberg is a highly selective, private, four-year residential college located in Allentown, Pennsylvania, approximately 90 miles west of New York City. With an undergraduate enrollment of approximately 2,200 students, Muhlenberg College is dedicated to shaping creative, compassionate, collaborative leaders through rigorous academic programs in the arts, sciences, business, education and public health. A member of the Centennial Conference, Muhlenberg competes in 22 varsity sports. Muhlenberg is affiliated with the Evangelical Lutheran Church in America.