Muhlenberg College Announces Faculty Tenure, Promotions
Three members of the faculty were promoted and granted tenure by the Board of Trustees on the recommendation of President John I. Williams Jr. and Provost Kathy Harring.
By: Sara Tressler '19 Thursday, February 28, 2019 04:50 PM
Erika Bagley, Benjamin Carter and Lindsey Nagy were recently granted tenure and promoted to associate professor by the Board of Trustees on the recommendation of President John I. Williams Jr. and Provost Kathy Harring.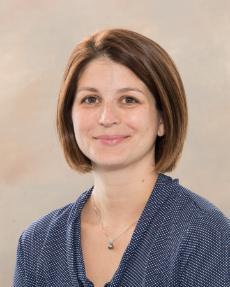 The educational background of Erika Bagley, psychology, includes training in both developmental and clinical psychology, as well as biomedical sciences, and her interests include a focus on understanding socioeconomic effects on physical and mental health of children and adolescents. Bagley's teaching reflects her developmentalist belief that learning fuels personal growth. As an educator, her goal is to provide her students with 'context learning' that prepares them for lifelong learning and personal change.

Bagley's research focuses on sleep as a fundamental aspect of health and a potential mediator that links childhood poverty, family stress and overall wellbeing. A second line of research focuses on the period of development known as "emerging adulthood" and on the factors that influence the wellbeing of individuals during this period.
Courses taught include Child Development, Adolescent Development and Introductory Psychology.
Bagley earned her B.S. from the University of New Hampshire, M.S. from Francis Marion University and Ph.D. from the University of North Carolina.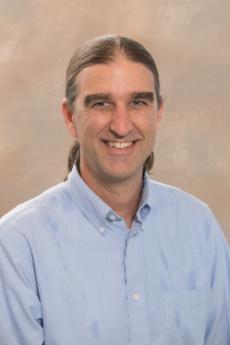 Benjamin Carter, sociology and anthropology, is an archaeologist whose central concern is the teaching of archaeology. Carter continues to research the people of pre-Columbian Ecuador with a focus on how the manufacture and use of shell beads and other artifacts profoundly affect the broader economy and geopolitics of Andean South America.
In addition, with his students, Carter has been investigating the charcoal burners (a.k.a. colliers) of the Blue Mountain. The colliers lived on the Blue Mountain for eight months out of the year, converting vast stands of forest into charcoal to power the iron furnaces of the Lehigh Valley. The broad goal of the project is to engage students in the process of revealing lives lost in the fog of history and for them to play a central role in peeling back the layers of history. Carter does this through independent studies, honors theses and cluster courses.

Courses taught by Carter include Archaeology and Prehistory, Human Evolution and the Archaeology of Food.
He earned his B.A. from Drew University and his M.A. and Ph.D. from Washington University in St. Louis.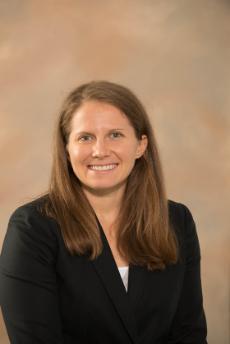 The primary area of research for Lindsey Nagy, economics, is in the field of applied microeconomic theory, with concentrations in game theory, experimental economics and auction theory. These topics explore and investigate the concepts of strategic interactions as a means to outsmart an opponent, or strategically cooperate with them for personal gain. Because the motivations of her research are very approachable, she often collaborates with students who come seeking answers to their own interesting observations about behavior.
As an educator, Nagy's goal is to help her students better understand how their decisions and individual behavior influence the market and societal outcomes. To achieve this goal, Nagy utilizes experiments in her classroom, and these experiments allow students to visualize real-world scenarios of the concepts explored in class.
Courses taught by Nagy include Game Theory Applications, Intermed Microeconomic Theory and Principles of Microeconomics.
Nagy earned her B.A. at Hood College and her M.A. and Ph.D. from the University of Arizona.
Founded in 1848, Muhlenberg College is a highly selective, private, four-year residential, liberal arts college located in Allentown, Pennsylvania, approximately 90 miles west of New York City. With an undergraduate enrollment of approximately 2,200 students, Muhlenberg is dedicated to shaping creative, compassionate, collaborative leaders through rigorous academic programs in the arts, humanities, natural sciences and social sciences as well as selected pre-professional programs, including accounting, business, education and public health. A member of the Centennial Conference, Muhlenberg competes in 22 varsity sports. The College is affiliated with the Evangelical Lutheran Church in America.