More Than Medicine
As he trains to be a vascular surgeon, Besher Tolaymat '15 finds himself applying many skills he learned as a chemistry and music double major at Muhlenberg.
By: Jeremy Fuchs '14 Tuesday, October 29, 2019 11:30 AM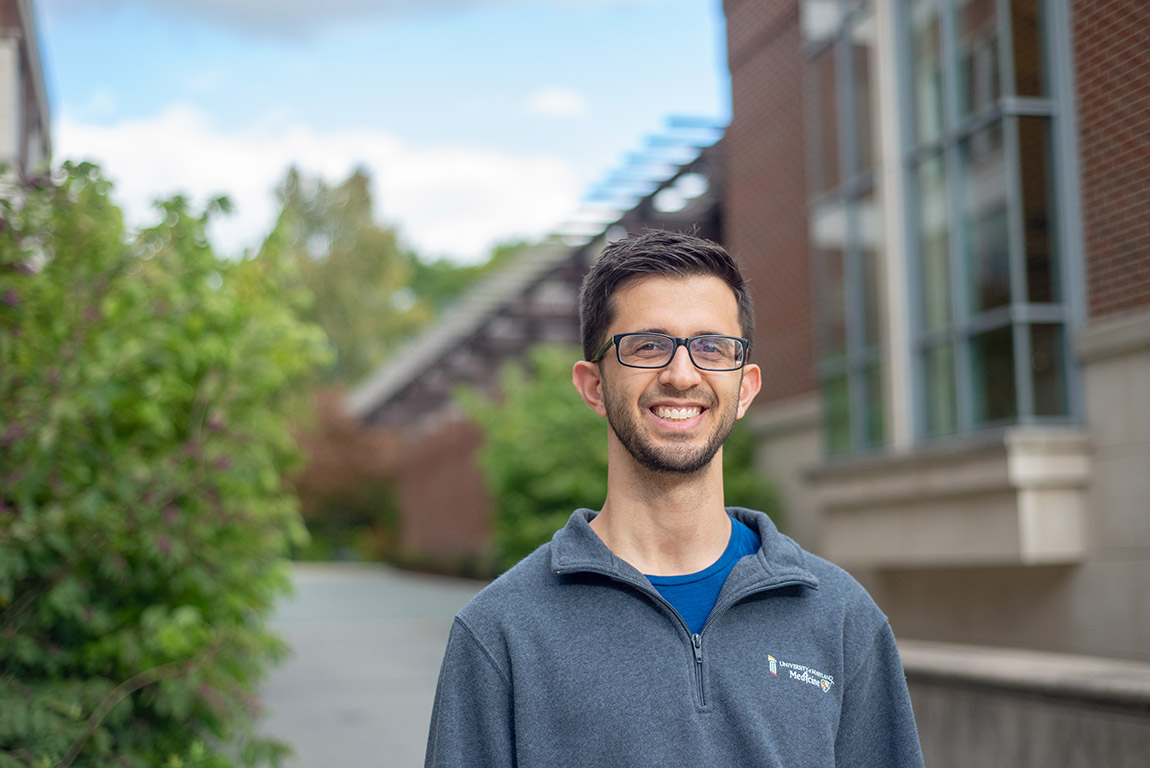 Besher Tolaymat '15 sees similarities between the research he did at Muhlenberg with Professor of Chemistry Joseph Keane and the diagnoses he hopes to make as a doctor. Research starts with a question, a premise to look into. A patient comes in with symptoms, something to investigate further. In both, you follow the evidence until an answer appears. "I understood [going into medical school] what it was like to go into the unknown," Tolaymat says.
That's not the only connection between Tolaymat's experiences as a chemistry and music double major at Muhlenberg and as a fourth-year medical student at the University of Maryland School of Medicine. As an undergraduate, Tolaymat worked as a chemistry tutor. That's when he unknowingly began to practice a surgical axiom common among medical students: See one, do one, teach one. "It helped me in chemistry," he says. "While I was tutoring others, it helped my own work." It's something that he sees now as a medical student, learning from residents who only a few years ago were in his shoes.
Though Tolaymat entered Muhlenberg knowing he was going to be a chemistry major, he quickly found that he also wanted to explore his love of bass guitar and music. He decided to add a double major in music, and he uses that training today.
"My choice of medicine reflects my double major," he says. "There's the medicine stuff, but then there's the aspect of applying it to a person. You can know the science, but if you don't develop a bond they're not going to trust you. You have to be aware of a lot of other things. I can give them the perfect plan, but other things may get in the way. You can't lose the humanity."