Emily Orzech Recognized at 2019 Honors Convocation
Orzech, assistant professor of art, was named the recipient of The Robert C. Williams Faculty Award.
By: Bill Keller Tuesday, May 7, 2019 04:31 PM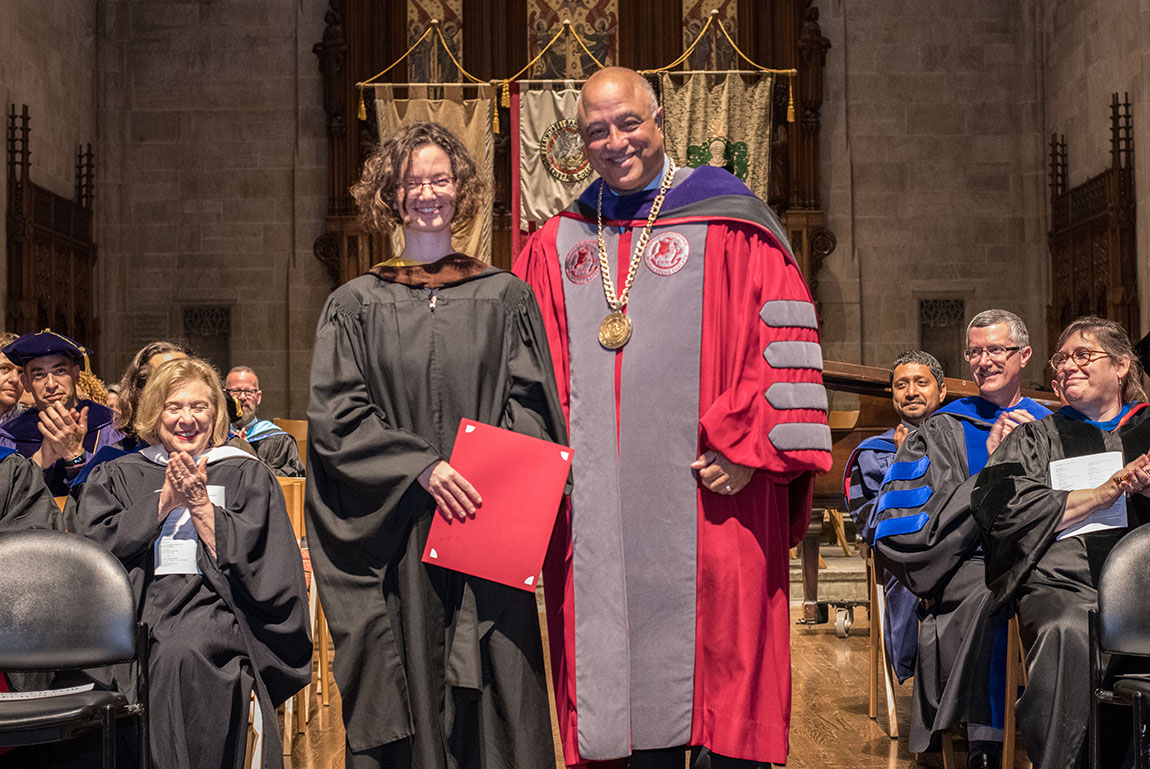 Assistant Professor Orzech (left) is congratulated by President John I. Williams Jr.
Established in memory of the life and service of Robert C. Williams, academic vice president and dean of the College from 1985 to 1987, The Robert C. Williams Faculty Award honors a junior faculty member for distinguished scholarship and research or public performance.
At Muhlenberg, Orzech has created three major bodies of work entitled "Translated Cities," "Rush Hour" and "Family History." Her work includes prints and drawings that have been showcased locally, nationally and internationally.
Orzech earned her bachelor's degree in art from Smith College and an MFA from the University of Michigan School of Art and Design. She has served as a 2011 Fulbright Fellow in Printmaking at the Central Academy of Fine Arts in China.
For more information on Muhlenberg's 2019 Honors Convocation, including a full list of award recipients, view our recent article.