'BErg CHANGE: An Interactive Workshop for Students
For Martin Luther King Day, students were encouraged to join an all day workshop to tackle issues on campus with direct action.
By: Phelize Bristol '19 Friday, January 25, 2019 02:57 PM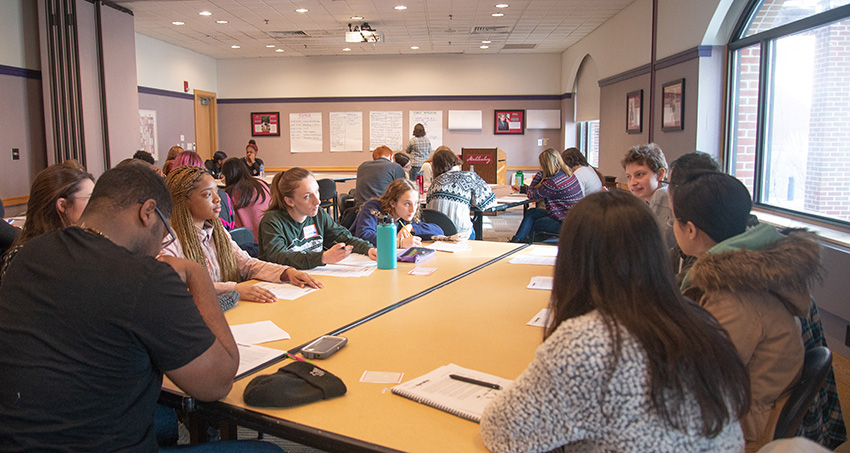 Photos by Phelize Bristol '19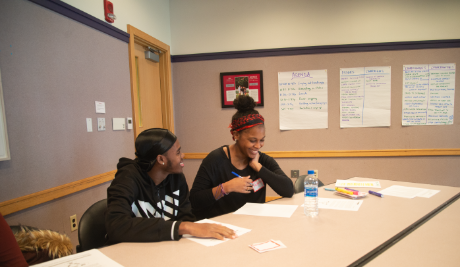 'BErg CHANGE, an interactive civic engagement training workshop, took place January 21 as part of Muhlenberg's Martin Luther King Jr. Day programming. Hosted by the Office of Community Engagement and the Office of Multicultural Life, the day-long workshop gave students the opportunity to build skills in multiple methods of democratic engagement, including community organizing, advocacy, lobbying and direct service.
As a female student of color, this workshop was very important to me because we were able to talk about clubs and issues each student was passionate about, including racial issues, women's rights, LGBT issues, animal rights and more. The workshop was student-only so it was a great experience and a supportive environment in which to discuss issues.
Heather Cronk, the facilitator for the event, is an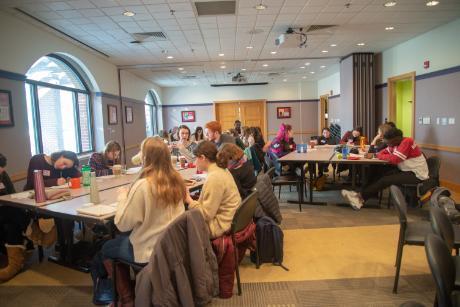 organizer who most recently served as co-director of Showing Up for Racial Justice (SURJ), where she worked to undermine white support for white supremacy. She had previously worked with organizations such as GetEQUAL, the New Organizing Institute and Idealist.org, the latter of which enabled her to train and support college students at hundreds of campuses across the country.
We worked with Heather to discuss specific ways we can create goals and implement them in our clubs or policies at Muhlenberg, and Heather and the students gave examples of causes they had worked on and talked about whether those outcomes succeeded or not.
Through this workshop, I learned there are many students on campus who want to improve the quality of the environment for students, faculty and staff. With the right motivation, we can 'be the change' that helps make Muhlenberg an even more cohesive environment for all.