Behind the Scene
Alison Maybaum '19 discusses her appearance on 'Law & Order: Special Victims Unit.'
Thursday, September 19, 2019 04:31 PM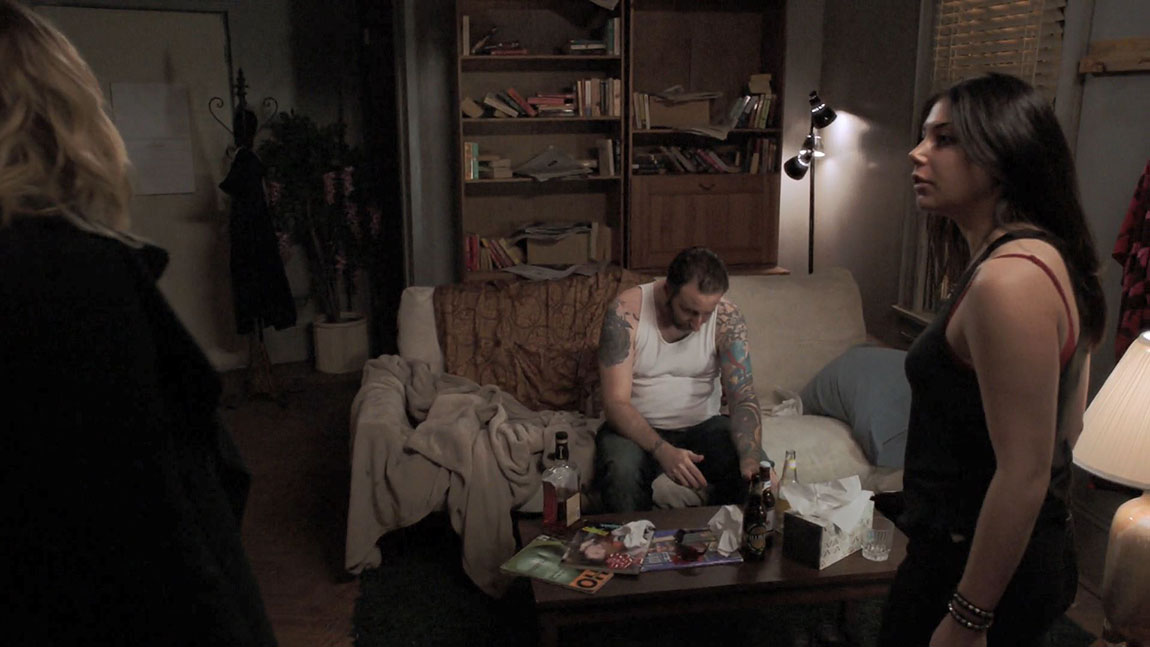 Alison Maybaum '19 (right) appears on an episode of Law & Order: Special Victims Unit. Credit: Universal Television/NBC
With its 21st season debuting next week, Law & Order: Special Victims Unit (SVU) has run longer than any other live-action primetime TV series. (The original Law & Order ended after 20.) SVU centers on "sexually based offenses," with a new crime detailed in each episode. A small cast of detectives and lawyers appears regularly, with a large ensemble brought in each episode to play the people encountered as the investigation unfolds. In "The Good Girl," which aired in April, theatre major Alison Maybaum '19 was one of those characters: Lola, the girlfriend of a deadbeat dad. It was her first acting job. This is her story. [doink doink]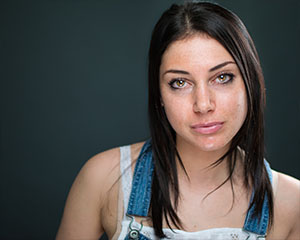 Muhlenberg Magazine: What happened in the audition, and how did you learn you got the role?
Alison Maybaum: I got my sides beforehand—that's the part of the script you'll be reading in the audition. You get an email about when your appointment is. The audition took place at the SVU office in New York City. You start in the waiting room, and then you go in and put the mic on. Your face is on a big flat screen, to show what you look like on camera. I was talking to two people in the scene. I had to make sure that I talked to this person [looks right] and imagined that person [looks left]. They had to see I could do that technique and that I wasn't moving my head too much. I got an email the day after saying they would like to offer me the role.
MM: What was filming like?
AM: They were filming at the same place I auditioned. It's a huge building. My scene was in an apartment that's not so nice, so they already had that set up. I was called in for a fitting first, and a couple days later, I was filming. You start with a rehearsal: Me and the two other actors in the scene, we read through the script once, then everybody comes in. It's 30 or so people, the crew and everyone watching the actors read. Then, I went to hair and makeup and got ready. We got called back, they put my mic on and we shot the scene. It probably took an hour and a half. You had to do it from different angles and allow time for bloopers.
MM: How was the experience for you?
AM: My character was a sassy, trashy young woman, and I was a little shy and intimidated on set at first. Once the director said, "Don't be afraid to slam the door," I started having fun with it. I had a lot more lines that got cut because they wanted the scene to be more about the man. Still, it was a great experience. It definitely reassured me that this is what I want to do with my life.
MM: What's next?
AM: I am now eligible to be in the Screen Actors Guild, so that will help me out with my career. I'm working on my website and editing my reel. The next goal would be to find an agent. I live in Westchester, New York, so it's not a far commute to the city, but if I get offered a job, I will go to it. If I need to be somewhere else, I will be. I'm going to go where the job takes me.