Author and Attorney Scott Turow to Speak at Muhlenberg's 171st Commencement
He'll receive an honorary degree along with former Deputy Secretary of the U.S. Department of the Treasury Sarah Bloom Raskin and chief of the Wills Eye Pediatric Ophthalmology and Ocular Genetics Service Dr. Alex Levin '78.
By: Meghan Kita Monday, March 4, 2019 04:06 PM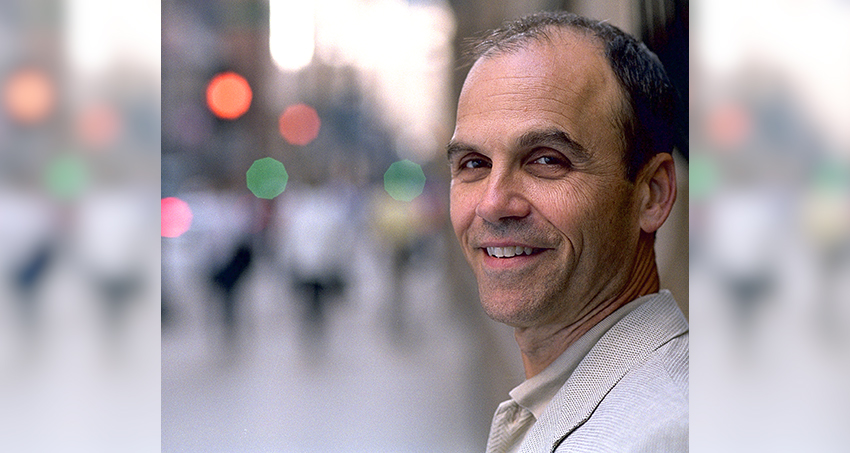 Photo by David Joel.
On Sunday, May 19, Muhlenberg's Class of 2019 and their families will hear from author and attorney Scott Turow. Turow has written 14 books (11 novels and three works of nonfiction) that have sold more than 30 million copies. Among his most popular works are One L: The Turbulent True Story of a First Year at Harvard Law School, Presumed Innocent (a novel that became a 1990 movie starring Harrison Ford) and his most recent novel, Testimony, published in 2017. He's also practiced law for more than 40 years. He earned an undergraduate degree from Amherst College, attended Stanford University's Creative Writing Center and received his doctorate from Harvard Law School.
Turow will be one of three recipients of honorary degrees at the Commencement ceremony. Joining him are:
Sarah Bloom Raskin. Bloom Raskin, an attorney and Rubenstein Fellow at Duke Law School, served as a member of the Federal Reserve Board of Governors and the United States Deputy Secretary of the Treasury under President Barack Obama. Bloom Raskin is known for her promotion of financial-sector cybersecurity. She helped spearhead the 2016 creation of the G7 Fundamental Elements of Cybersecurity for the Financial Sector, international guidelines that aim to mitigate risk in a climate of ever-evolving threats. She received her bachelor's degree in economics from Amherst College and went on to graduate from Harvard Law School.
Alex Levin '78. Levin is chief of the Wills Eye Pediatric Ophthalmology and Ocular Genetics Service in Philadelphia. He graduated from Muhlenberg with a degree in natural science and went on to Jefferson Medical College. In 2001, he earned a master's degree in bioethics from the University of Toronto. In 2013, he received an Alumni Achievement Award. Levin is board certified in pediatrics and opthamology, and his research in both fields appears regularly in peer-reviewed publications. Honors he's received include the 2012 Investigator Award from Prevent Blindness America, the 2011 Helfer Award from The Ray Helfer Society and recognition in 2017 from the Children's Glaucoma Foundation.
The honorary degree recipients will host discussions that are free and open to graduates and their families on Saturday, May 18. To learn more about those events and to access a full schedule of Commencement weekend activities, visit muhlenberg.edu/commencement.