Advocacy in Action
Five alumni working in sustainability discuss how they're moving the needle in the real world.
By: Meghan Kita Wednesday, March 20, 2019 09:22 AM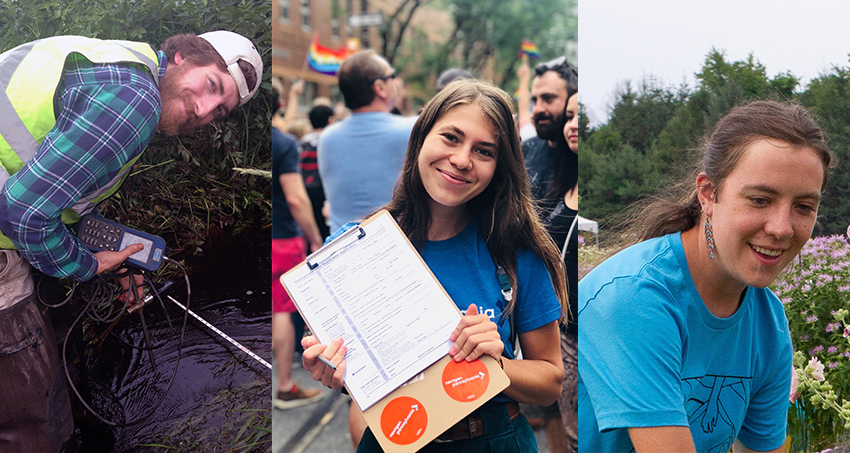 Steve Epting '09, Nicole Karsch '16 and Aly Trombitas '14 all pursued careers related to sustainability.
Through his work at the U.S. Environmental Protection Agency, Steve Epting '09 collaborates with stakeholders to protect water quality.
In his role as a watershed scientist at the U.S. Environmental Protection Agency (EPA), Steve Epting '09 is in the business of getting people to care.
"I work with states and Native American tribes to manage polluted runoff that enters water bodies. This is a non-regulatory EPA program, which means we're asking landowners—from farmers to city dwellers—to voluntarily adopt practices that protect water quality," Epting says. "For this reason, our success hinges on building partnerships. That makes this work challenging, but it's a big part of why I'm drawn to it. To be successful, we need to effectively engage communities to help them understand why we should care about and protect water resources."
The ability to inspire interest in a personal passion is a skill he admired in more than one Muhlenberg professor. He recalls visiting campus as a high school student and touring the lab of Chemistry Professor Jason Kelsey, who directs the College's environmental science program. Kelsey was researching soil, and his lab was full of plastic bins of it. "I remember thinking, 'This is such a specific research topic that could easily be lost on the average person,' but he was so jazzed about it, it was kind of infectious," Epting says. At Muhlenberg, where Epting was an environmental science major with a French minor, he became drawn to the field that would become his career thanks to professors like Biology Professor Erika Iyengar, who "was so energetic during every single Freshwater Ecology class that you couldn't help but fall in love with the subject." As a student, Epting served on what was then known as the Greening Committee alongside Biology Professor Rich Niesenbaum, whose commitment to sustainability at the institutional level inspired him to think about people and communities as the center of environmental issues.
Today, despite the turbulence of increasingly frequent government shutdowns and challenging implications of this administration's priorities, Epting remains committed to his career in public service. "At the EPA, our mission is to protect human health and the environment," he says. "Having that as the core mission of what I do helps me stay focused and motivated to keep moving forward in our work."
---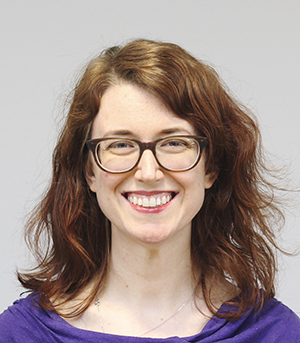 Liz Schmitt '07 helps constituents encourage their lawmakers to respond to climate change.
At Muhlenberg, Liz Schmitt '07 designed a major in environmental studies: "Basically, I took every class that had the word 'environmental' in it," she says. She interacted with almost every department as she strove to become well-versed in political science, environmental science and economics.
But a key part of her education, she says, was her activism on campus: She worked with Muhlenberg's Environmental Action Team (EnAcT) to reduce the number of fliers students received in their mailboxes, and she lobbied former College President Randy Helm to compost dining hall waste, a change that's still in the works. (The College is struggling to find a local commercial composter that can handle the volume Muhlenberg Dining produces.) "It was an early lesson in change taking a long time," Schmitt says. "A single meeting or semester-long campaign isn't going to win the fight. Change is always incremental."
Today, Schmitt passes that message on to the people she works with. She's a senior outreach coordinator at the Union of Concerned Scientists, a nonprofit advocacy group with 500,000 members. "My day-to-day involves thinking about strategic ways to convince members of Congress to do the right thing on a certain policy or issue," she says. For example, a couple years ago, she worked with scientists in a district in the Philadelphia suburbs to reach out to their representative, a Republican who had not taken a public stance on climate change. The group scheduled a meeting at the lawmaker's local office: "We kind of overwhelmed them," Schmitt recalls. "We brought in seven scientists. They couldn't fit us in a conference room."
The group spoke passionately about the climate-change effects they were seeing in the area. At lunch afterwards, the experts worried that their pleas hadn't made a difference. "It was a good, productive meeting: They were trying to get the issue of climate change on the radar of this member. One meeting isn't going to result in, yes, your representative is going to sign on," Schmitt says. "People don't recognize the power they have as experts, and everyday people as constituents."
---
Nicole Karsch '16 discovered a passion for political action at Muhlenberg that led her to a career in organizing to support climate solutions.
Nicole Karsch '16, an environmental science major with a minor in sustainability studies, began her activism at Muhlenberg: She was among the students who first called for the College to consider sustainability when deciding how its endowment is invested. "Political work was the most motivating and exciting thing I did as an undergrad, so I decided to continue doing work at the intersection of environment and organizing," Karsch says.
In her role as regional organizing director for NextGen America, an environmentally focused political action committee, she worked in her home state of Pennsylvania for the 2018 midterm elections. Her team's goal was to increase voter registration and turnout among young people and "those in transient communities," such as college students and lower-income renters who move frequently. "Young people overwhelmingly acknowledge climate science and support climate solutions, so by registering young people and turning them out to vote, we are pushing forward the ability of our elected officials to address climate issues," Karsch says.
She's now volunteering as the Philadelphia hub coordinator with the Sunrise Movement, a youth-led initiative linked to the political action group Sunrise, which promotes action on climate change. Karsch's role includes advocating for a local Green New Deal and other measures that would promote equitable climate solutions in the city. She's planning to enter grad school in the fall for public policy and continue her work with the Sunrise Movement through the 2020 election.
"The sustainability studies minor allowed me to explore all these different types of working on the environment and allowed me to find the political side is the right side for me, even though coming in I thought I'd do science," Karsch says. "There's so much knowledge about the environment and about the crisis of climate change, but what needs more energy is the political side: having all this knowledge, but having people in office not taking the action these experts are calling for."
---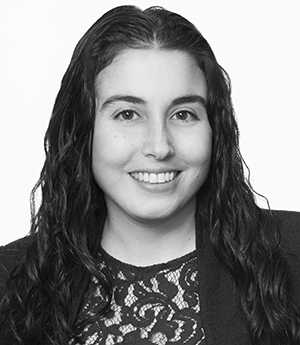 Attorney Sara Imperiale '10 works with organizers in need of legal support to pursue justice via the Natural Resources Defense Council.
Sara Imperiale '10 is based in New York City, but she has worked with community partners in California, New Mexico, Alabama and other faraway states. Her clients all have one goal in common: the pursuit of environmental justice. As a senior attorney at the nonprofit Natural Resources Defense Council (NRDC), Imperiale collaborates with grassroots organizers and community advocates in predominantly low-income communities of color.
She's worked on a wide variety of projects during her time at NRDC: with clients interested in bringing fresh, locally grown food into dollar stores, eliminating a rampant mold problem in public housing or removing toxic lead from their community's drinking water. "I'm a bit of a generalist in that the focus of my job is to be responsive to whatever our frontline partners identify as their priorities," she says.
She went to Vermont Law School immediately after graduating from Muhlenberg, where she was a political science major and a sustainability studies and French minor. She counts her social justice-oriented study abroad program in Switzerland and taking the Climate Change in Bangladesh course with Political Science Professors Mohsin Hashim and Jack Gambino as two experiences that influenced her career path.
"At Muhlenberg, I learned to think about environmental burdens and benefits, and which communities disproportionately face dirty air, unsafe water and limited access to green space and fresh food," Imperiale says. "That framing shapes what I do now."
(Photo credit: Rebecca Greenfield for NRDC)
---
Aly Trombitas '14 educates children and adults about growing and preparing their own food.
When Aly Trombitas '14, a theatre major with minors in sustainability studies and public health, graduated from Muhlenberg, she moved to New York City. There, she had an internship with Broadway Green Alliance, which promotes environmental responsibility in theatre. While she enjoyed the work and the mission, "I realized pretty quickly I didn't want to live in a city," she says. Today, more than 100 miles due north of Manhattan, she combines her passion for sustainability with her other academic field of study—public health—in her role as garden manager & educator for The Sylvia Center, a nonprofit focused on food and nutrition in Kinderhook, New York.
"Food, for me, is really interesting, because people can't just opt out of the food system: Everybody has to eat something," Trombitas says. "And if people aren't being nourished properly, they're not going to live up to their full potential. Teaching people about food is a way to help them do anything else they want to do."
For example, she teaches children about the environmental costs of buying a California-grown tomato from a supermarket versus growing a tomato in their own backyard. She shows children and adults how to prepare fresh, local vegetables in ways that are both simple and delicious. And she consults with community members who are interested in growing their own food in whatever space they have available: a yard, a patio, a windowsill in a classroom.
"It's empowering to show people how to grow their own food," she says. "The amount of energy that it takes to get food to a source is just outrageous. To have food in your backyard, or to be aware of food being grown in your community that you have access to, that's a really good way to be an environmental steward."