Muhlenberg College Honored with Tree Campus USA Recognition
The College is among select institutions honored for effective campus forest management and for engaging staff and students in conservation goals.
By: Paul Flanigan '18 Tuesday, May 1, 2018 04:23 PM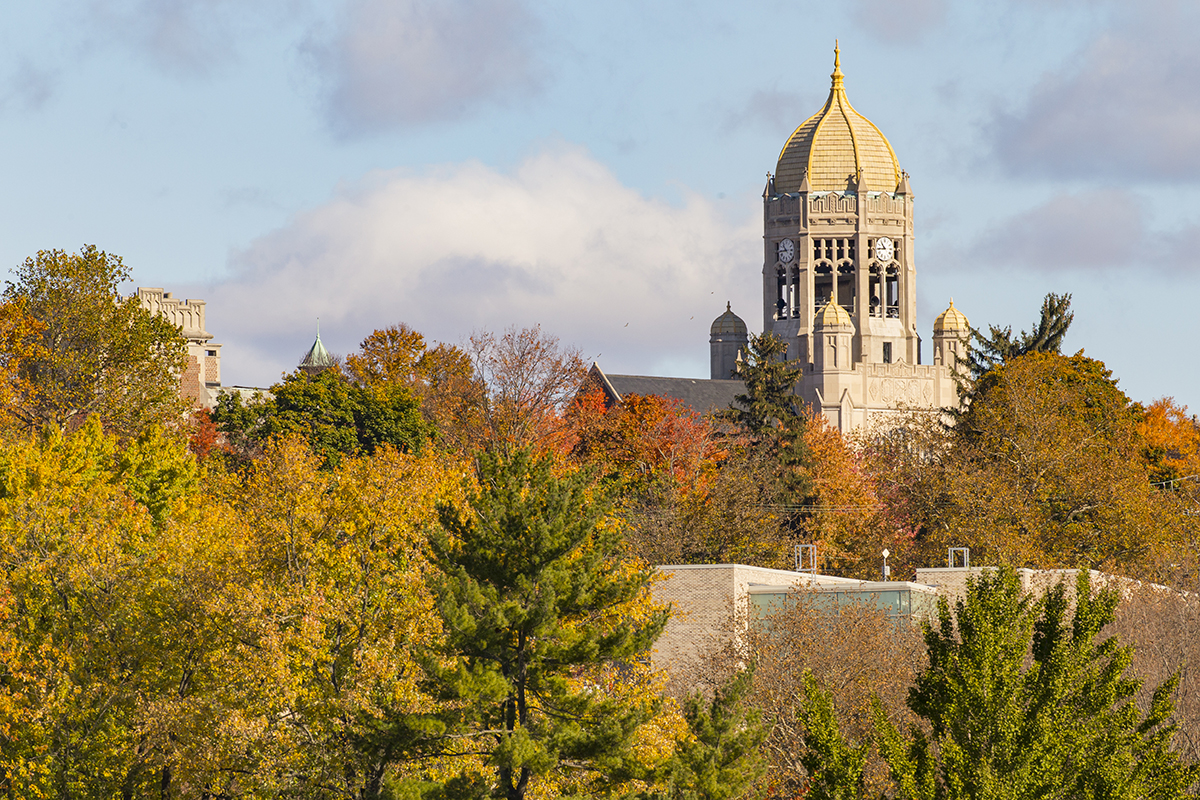 For the third year in a row, Muhlenberg College was honored with Tree Campus USA recognition by the Arbor Day Foundation for its commitment to effective urban forest management. The Tree Campus USA program honors colleges and universities for effective campus forest management and for engaging staff and students in conservation goals.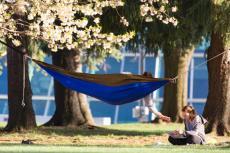 Muhlenberg achieved the title by having a comprehensive tree-care plan with a certified advisory board, dedicated annual expenditures for its campus tree program, an Arbor Day observance and student service-learning projects.
"We are very committed to the program and take great pride in being a part of it," says Brett Fulton, assistant director of plant operations. "By maintaining our beautiful trees and other plants, we strengthen the identity of Muhlenberg."
According to Fulton, it's essential to continually assess the College's microclimate when selecting new plants and to keep trees healthy. To promote a healthy environment campus-wide, plant operations uses an integrated pest management system as well as an extensive plan to eliminate invasive species. "Our goal is to remain historically respectful, relevant to current times and forward-thinking in our planning to ensure campus sustainability and safety," he added.
Learn more about the Office of Campus Sustainability and about Plant Operations' sustainability inititatives.
Tree Campus USA, an Arbor Day Foundation program, is celebrating its 10th anniversary this year. Currently there are 344 campuses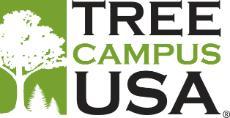 across the United States with this recognition. Learn more about Tree Campus USA.
Founded in 1848, Muhlenberg is a highly selective, private, four-year residential, liberal arts college located in Allentown, Pa., approximately 90 miles west of New York City. With an undergraduate enrollment of approximately 2200 students, Muhlenberg College is dedicated to shaping creative, compassionate, collaborative leaders through rigorous academic programs in the arts, humanities, natural sciences and social sciences as well as selected pre-professional programs, including accounting, business, education and public health. A member of the Centennial Conference, Muhlenberg competes in 22 varsity sports. Muhlenberg is affiliated with the Evangelical Lutheran Church in America.