Elections 2018: The Politics of Urgency and Uncertainty
Nonpartisan lecture and event series at Muhlenberg College addresses the issues surrounding midterm elections.
Tuesday, September 4, 2018 11:45 AM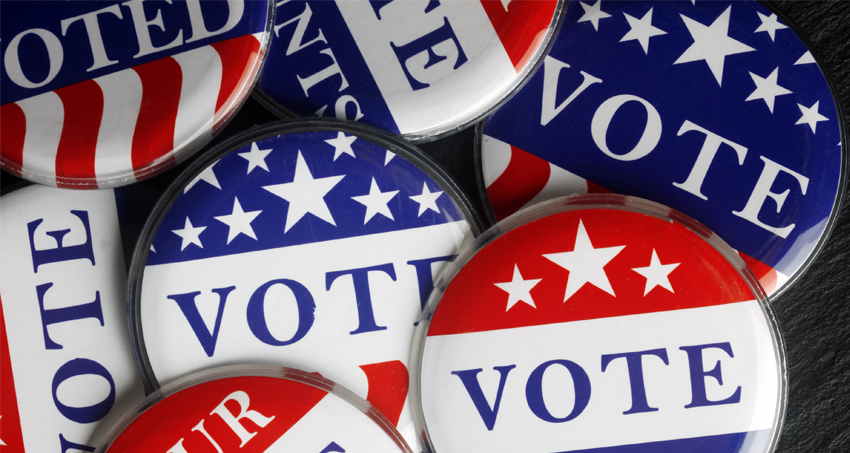 On November 6, 2018, Americans will elect 435 members of the House of Representatives; 35 U.S. Senators; 39 governors; 6,070 state legislators; and thousands of mayors, city council members, school board members and township commissioners.

In a national political context in which politics is anything but usual, few midterm elections have seemed as urgent or as uncertain. Join the Muhlenberg College community for a series of speakers and events, both before and after the midterm elections, that will address the following questions and more:
How and to what extent will the election be a referendum on the Trump presidency? What will the elections of 2018 reveal about the current state of American political parties and the ideological polarization between liberals and conservatives? How will issues such as race, immigration, national security, trade, reproductive rights and gun control inform the political debate and shape voters' choices at the polls? What forces—interest groups, money, the media, ideology—have the great potential to shape electoral outcomes whether in support of or opposition to democracy? How will the outcomes of the 2018 elections matter to national (and international) politics moving forward?
Unless otherwise noted, all Elections 2018 events are free and open to the public. For questions about the program, please contact Lanethea Mathews-Schultz, chair and professor of political science, at mathews@muhlenberg.edu or 484-664-3737.
ALL IN Campus Democracy Challenge
Ongoing Fall 2018
Muhlenberg College has joined hundreds of other colleges and universities for Civic Nation's ALL IN Campus Democracy Challenge, which recognizes campuses that are committed to improving democratic engagement, increasing voter participation rates and graduating informed and active citizens. The Challenge at Muhlenberg links academic departments, offices of student affairs and student organizations, including 'BergVotes, in collaborative efforts to increase meaningful campus dialogue, promote voter registration and mobilization and create a more inclusive democracy. The Challenge does not support or oppose candidates for public office or take positions with respect to political parties. Instead, it encourages active and informed democratic participation. For more information about how to get involved, contact Michele Deegan, professor of political science, at deegan@muhlenberg.edu.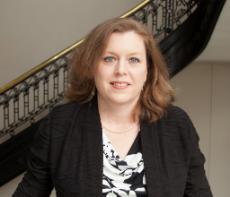 Kristin Goss: Whatever Happened to the 'Missing Movement'?
Gun Control Politics Over Two Decades of Change
Thursday, September 13
Moyer Hall, Miller Forum, 7 p.m.
Goss' work focuses on how everyday Americans participate in public life—with a particular focus on guns, gender and giving—and why it matters. The Kevin D. Gorter Associate Professor of Public Policy and Political Science at Duke University, Goss is author of "The Paradox of Gender Equality: How American Women's Groups Gained and Lost Their Public Voice" (University of Michigan Press, 2013) and "Disarmed: The Missing Movement for Gun Control in America" (Princeton University Press, 2006, 2009) and co-author of "The Gun Debate: What Everyone Needs to Know" (Oxford University Press, 2014). Before entering academe, she was a Washington-based journalist covering non-profit organizations and foundations for The Chronicle of Philanthropy.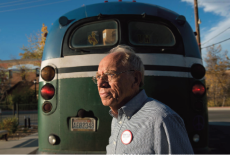 "Charlie vs. Goliath"
Film screening with post-film discussion
Friday, September 28
Seegers Union, Red Door, 2 p.m.
"Charlies vs. Goliath" is a feature-length documentary about an ordinary man's extraordinary struggle to shake up the political establishment. It would be hard to find a more unlikely candidate than Charlie Hardy, a penniless, 75-year-old former Catholic priest who spent nearly a decade serving the poor while living in a cardboard shack in a Venezuelan slum. Charlie returned to his hometown of Cheyenne, Wyoming in 2011 and decided to run for office in 2014, winning the Democratic Party's nomination for the U.S. Senate. The film provides a portrait of this uniquely charismatic septuagenarian while revealing an inside look at a campaign fueled by hope rather than money. Challenging the belief that our political process is fair and democratic, "Charlie vs. Goliath" explores the questions of how an honest and sincere person without money can make a difference running for public office, and more broadly, whether it is worth fighting an unbeatable foe and dreaming an impossible dream.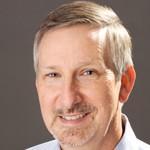 WHYY's Dave Davies: State and Local Political Coverage in Pennsylvania—Perspectives on a Changing Media Landscape
Tuesday, October 9
Moyer Hall, Miller Forum, 7 p.m.
Davies has covered state and local politics and government in Philadelphia and Pennsylvania for more than 30 years. He's currently senior reporter for the Philadelphia public radio affiliate WHYY-FM and a contributor and fill-in host for "Fresh Air with Terry Gross." From 1990 to 2010 he was reporter and columnist for the Philadelphia Daily News. Before joining the Daily News, Davies served as city hall bureau chief for KYW News Radio and city hall correspondent for WHYY.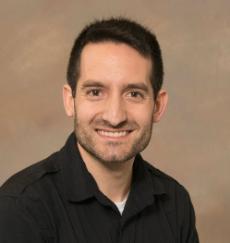 Ross Dardani: The Least Dangerous Branch? The Myth of the Supreme Court in American Politics
Friday, October 12
Seegers Union, GQ Annex, 12-2 p.m.
Dardani's research and teaching interests include law and society, constitutional law, critical race theory, U.S. government and American political thought. He studies how the Supreme
Court influences American politics, the manifold ways law matters to ordinary citizens and the societal forces that shape the U.S. legal system. He has a particular focus on how the Supreme Court's decisions involving race relations are influenced by the larger structural forces of U.S. society. A visiting assistant professor of political science at Muhlenberg, Dardani earned his B.A. at SUNY New Paltz and his Ph.D. at the University of Connecticut in the fields of public law and political theory.
Open to the public with lunch provided; space is limited. RSVP to Maureen Bayraktar at bayraktar@muhlenberg.edu or 484-664-3066.
Election Night Party
Tuesday, November 6
Seegers Union, Red Door, 7 p.m.
Join friends and colleagues for an evening of pizza, live news coverage and election returns as the nation selects its new leaders.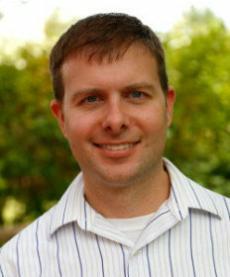 Christopher Baylor: The Origins of Party Transformation
Monday, November 26
Moyer Hall, Miller Forum, 7 p.m.
Baylor, a political scientist and Muhlenberg College alumnus, is author of "First to the Party: The Group Origins of Political Transformation," which explores who controls parties, why and with what kinds of consequences. He received his Ph.D. from the University of California, Los Angeles and his M.A. from Brown University. His work has been published by "Studies in American Political Development," "Political Science Quarterly," "The Washington Post" and "Fortune." Baylor has taught at Wellesley College and the College of the Holy Cross and has most recently been an American Political Science Association Congressional Fellow.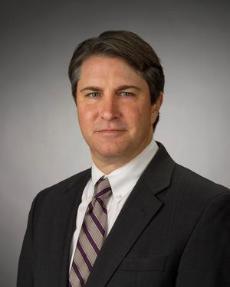 Patrick J. Deneen: Why Liberalism Failed—but Is Conservatism the Answer?
Thursday, February 7, 2019
Moyer Hall, Miller Forum, 7 p.m.
Deneen is the author of "Why Liberalism Failed" (Yale University Press, 2018), which has been reviewed by dozens of major media outlets including The New York Times, Washington Post, and Wall Street Journal. Professor of political science and David A. Potenziani Memorial College Chair of Political Science at the University of Notre Dame, Deneen's current work focuses on the growing conflict between—and potential new alignments arising out of—a globalist meritocratic elite and populist nationalists. His other books include "Conserving America? Thoughts on Present Discontents" (St. Augustine Press, 2016) and "Democratic Faith" (Princeton University Press, 2005). Deneen was speechwriter and special advisor to the director of the United States Information Agency (1995-1997) and served as assistant professor of government at Princeton University (1997-2005) and Tsakopoulos-Kounalakis Associate Professor of Government at Georgetown University (2005-2012) before joining the faculty of Notre Dame in 2012.
---
Voting at Muhlenberg College
Seegers Union at Muhlenberg College is the polling place for the 11th Ward, 4th District in Allentown. Students who reside at Muhlenberg and who are registered to vote in Lehigh County, Pennsylvania will vote at this polling location.
Voter Registration
In order to vote in Pennsylvania (PA), you must register to vote 30 days prior to Election Day. Voter registration information and forms to register in Lehigh County can be obtained from the Office of Voter Registration (lehighcounty.org) or the Muhlenberg College Office of Community Engagement on the lower level of Seegers Union. If you are a first-time PA voter or voting at a PA polling location for the first time, you may be asked to show identification at the polls. For a list of approved identification forms, visit votespa.com. To register to vote in other locations, contact your local county board of elections, or visit the Muhlenberg Office of Community Engagement for assistance.
About Muhlenberg College
Founded in 1848, Muhlenberg is a highly selective, private, four-year residential, liberal arts college offering baccalaureate and graduate programs. With an enrollment of approximately 2,200 students, Muhlenberg College is dedicated to shaping creative, compassionate, collaborative leaders through rigorous academic programs in the arts, humanities, natural sciences and social sciences; selected preprofessional programs, including accounting, business, education and public health; and progressive workforce-focused post-baccalaureate certificates and master's degrees. Located in Allentown, Pennsylvania, approximately 90 miles west of New York City, Muhlenberg is a member of the Centennial Conference, competing in 22 varsity sports. Muhlenberg is affiliated with the Evangelical Lutheran Church in America.