Troubling Truth: Muhlenberg College's Center for Ethics Series Continues this Spring
Upcoming events will examine the religious and political conflict between Palestinians and Israelis, the American heroin epidemic, and privacy and discrimination in today's digital environment.
By: Kristine Yahna Todaro Thursday, January 25, 2018 01:36 PM
The Center for Ethics will continue its 2017-18 Troubling Truth programming throughout the spring semester. In the age of media manipulations, alternative facts, conspiracy theories and security leaks, the series explores difficult and controversial issues and encourages ethical reflection and responsible action.
All events are at 7 p.m. in Moyer Hall's Miller Forum.
The spring 2018 Troubling Truth events will feature three speakers examining topics of global and national concern, including issues facing Palestinian Christians; the American heroin epidemic; and privacy and discrimination in today's digital environment: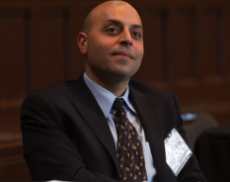 Sa'ed Atshan, "Palestinian Christians: Past, Present and Future"
Thursday, February 1
Palestinian Christians, descendants of the world's oldest Christian communities, have historically made up 10-20 percent of the population in Palestine, with an increasing percentage in the Diaspora over time. They have played a disproportionate role in shaping Palestinian politics and society, and yet Palestinian Christians remain largely invisible in discourse on Israel/Palestine. What are their past and present experiences, especially in relationship with other Palestinians as well as Israelis? What are their hopes, fears and dreams?
Sa'ed Atshan holds a Ph.D. degree in anthropology and Middle East studies from Harvard University and currently teaches peace and conflict studies at Swarthmore College. He was previously a lecturer in the peace and justice studies department at Tufts University and served as the advisor for the Students for Justice in Palestine program at Tufts.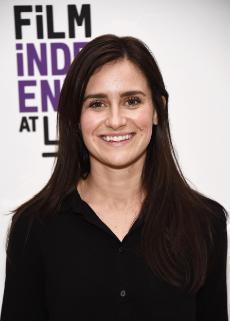 Elaine McMillion Sheldon, "Perception of Truth"
Monday, February 12
Elaine McMillion Sheldon is a Peabody award-winning documentary filmmaker based in West Virginia. Her work explores universal stories of identity, roots, survival and resilience. Sheldon is the director of "Heroin(e)" a Netflix Original Documentary short that follows three women fighting the opioid crisis in Huntington, West Virginia. It was recently nominated for an Academy Award.
The event will include a showing of "Heroin(e)" and other clips of Sheldon's work, followed by a Q&A with the filmmaker.
Sheldon's other work includes "Hollow" (2013), an interactive documentary that examines the future of rural America through the eyes and voices of West Virginians and received a Peabody, Emmy nomination and 3rd Prize in the World Press Photo Multimedia Awards. She was named one of the "25 New Faces of Independent Film" by Filmmaker Magazine and is a founding member of All Y'all Southern Documentary Collective.
This talk is co-sponsored by the LVAIC documentary storymaking program.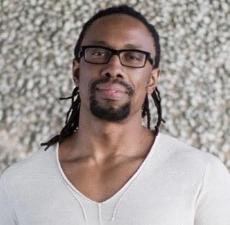 Chris Gilliard, "Against Complicity: Surveillance, Education and Digital Redlining"
Thursday, March 1
Chris Gilliard's presentation will examine the issues of privacy, digital redlining and the re-inventions of discriminatory practices through data mining and algorithmic decision-making, especially as these topics apply to college students. He is a professor of English at Macomb Community College.
This talk is co-sponsored by the Muhlenberg digital learning team and the media & communication department.