Cerminara Wins at Centennial Conference Championships
Gennaro Cerminara '19 captured the gold medal as one of three placewinners for Muhlenberg wrestling at the Centennial Conference Championships.
Wednesday, February 14, 2018 08:30 AM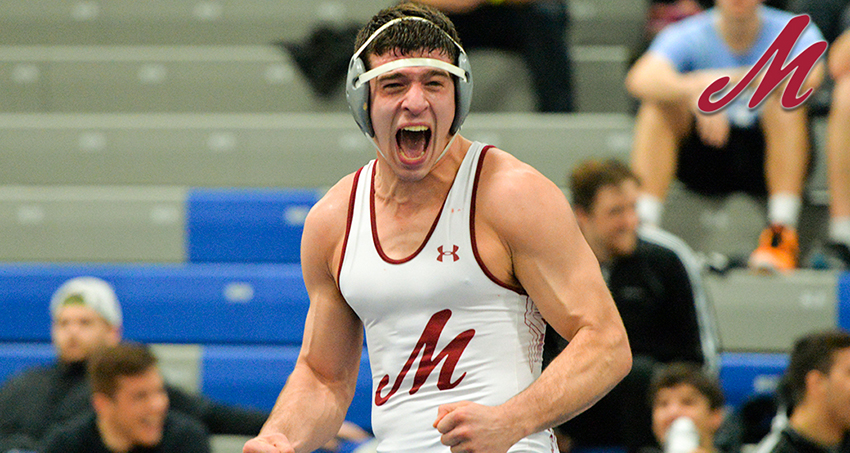 Competing at the 197-pound weight class, Cerminara earned a first-period pin in his opening match and then won by decision over a Gettysburg foe to reach the finals.
Battling against a Merchant Marine opponent in the final, Cerminara scored a pin in the third overtime period, giving the Mules their first individual champion since 2009 and breaking the school record for pins in a season.
Sophomores Austin Sherman (133) and Dylan Schwartz (165) each placed third in their brackets, earning their first-ever CC medals.
This article is an excerpt and was originally published on MuhlenbergSports.com, your source for Muhlenberg athletic news.