CBS Show to Feature Late Football Coach Mike Donnelly
The episode is set to air this Thursday afternoon.
By: Mike Falk Tuesday, November 20, 2018 02:54 PM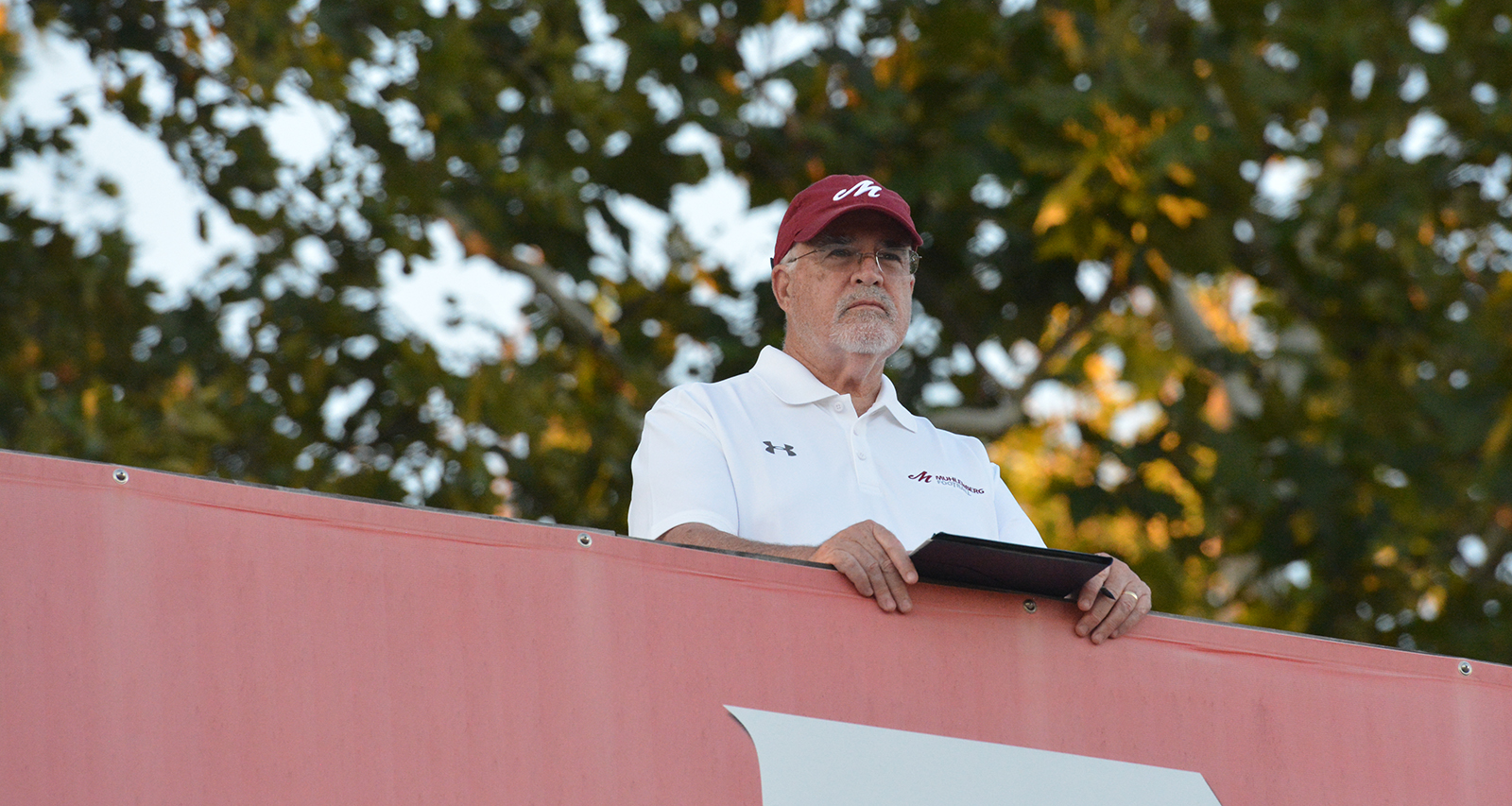 Late Muhlenberg Football Coach Mike Donnelly
Former Muhlenberg College head coach Mike Donnelly will be featured on the CBS Sports Network show Inside College Football, scheduled to air at 2:30 p.m. Eastern time on Thursday, November 22.
CBS began working on the story shortly after Donnelly was diagnosed with leukemia in the spring of 2017, with the intent of following him as he took a leave from, and then returned to, coaching the Mules.
Sadly, Donnelly passed away in October 2017 at the age of 65. He is the winningest coach in program history with a career record of 143-76 in 21 seasons.
The piece highlights Donnelly's lasting legacy, both in football and in the lives of those he coached during his 41-year career
, and includes interviews with former Muhlenberg players from
Donnelly's
first and last years at the College. His wife, Beth, and daughter, Lauren, are also featured.
Mike Donnelly will always be remembered by the lives he touched during his 41 years of coaching.

Watch the emotional story and the incredible legacy he left behind on Thursday at 2:30PM ET on CBS Sports Network. pic.twitter.com/SozqJzYmrW

— CBS Sports Network (@CBSSportsNet) November 20, 2018