Veterans make great students!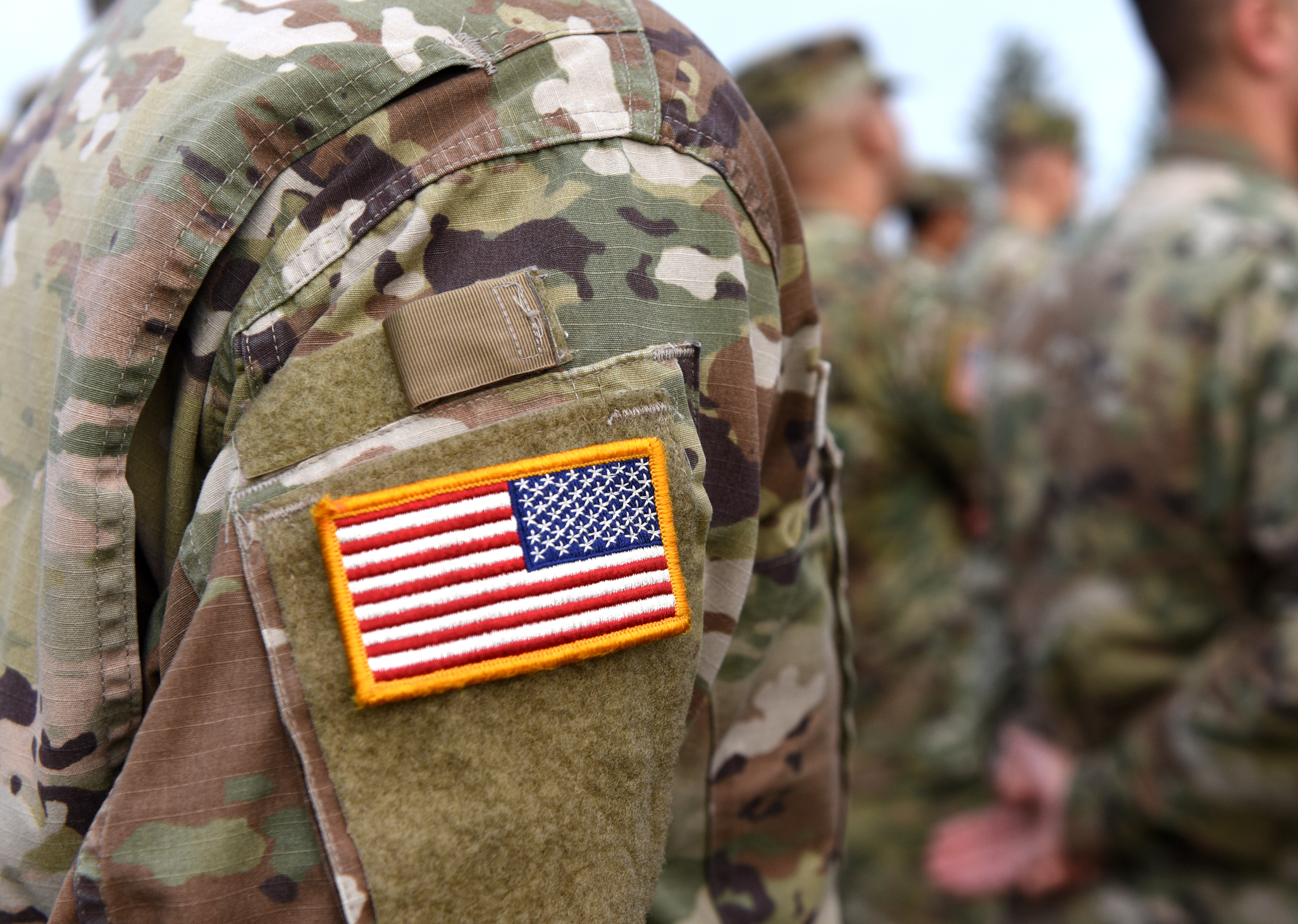 By: Jane Hudak, Dean and Joseph Kornfeind, Associate Dean and Director of Veterans Affairs, Muhlenberg College School of Continuing Studies Friday, April 23, 2021 09:36 PM
Veterans make great students. They're fantastic team players. They're not afraid to take the lead. They reach out to boost the morale of other students. For the past 20 years, we've seen veteran students excel at Muhlenberg College, both in the classroom and in life. But we've also seen them struggling to choose the right school.
Some were burned by for-profit programs that promised much but delivered little. Some chose a community college because they didn't think they'd be a good fit for a four-year school. Others got frustrated when they couldn't get quick answers from schools of their choice.
We genuinely want to see veteran students reach their full potential. Whether they're choosing a school to finish their bachelor's degree or pursuing a graduate degree, veterans should ask these five questions:
How will your school help you find the right answers?
How will your school transfer your military credits?
Navigating a college campus can be difficult, and fewer things are more aggravating than having to call five different people to get answers. That's why we encourage veterans to ask if a school will provide them with a go-to person who can help guide them from application through graduation.
At the Muhlenberg College School of Continuing Education, veteran students work with the same academic advisor for their entire college journey. Your advisor will help ensure your enrollment is certified by the U.S. Department of Veterans Affairs. She'll connect you with financial aid resources. She'll help cut through any financial red tape. Our advisors will even meet with you before you apply. You can ask us anything, and we'll be honest. If we have the right program for you, we'll tell you. If another local school has a better program, we'll tell you that, too, and refer you to them.
From communications to leadership training, foreign language immersion to nuclear submarine training, veterans earn vast experience while serving our country. That expertise should translate into college credit at whatever school you choose. At Muhlenberg, your academic advisor will review your DD Form 214 and explain how your military training can be used toward your degree. Depending on your experience, you may get credits transferred directly, or you may be able to take College-Level Examination Program® (CLEP) exams to test out of specific courses.
Will your school offer financial help beyond the Post-9/11 GI Bill?
How will your school handle deployment?
Both of us traveled to Washington, D.C., and offered our input when the Post-9/11 GI Bill® was created in 2008, so we know its strengths – and its weaknesses. Make sure any college you choose has the same depth of knowledge. Muhlenberg College takes part in the Yellow Ribbon Program, which helps veterans cover the difference between the cost of tuition and the reimbursed amount provided by the Post-9/11 GI Bill. That means we cover 100% of tuition for eligible veterans.
Active-duty veterans may get deployed while studying. How will the college you choose handle this? At Muhlenberg, if a veteran gets deployed early in a semester and it's impossible to finish the current course load, that student can resume their education at any point in the next five years without having to reapply. If they're deployed close to the end of a semester, we'll work with their commanding officer to proctor the exam or give them the support they need to finish their coursework.
How involved is the school in veterans-focused groups?
Schools that genuinely care about veteran student education don't just say so. They show it through their actions. Muhlenberg College is one of 12 institutions of higher learning involved in A's (academics) for Vets, an alliance formed by The Lehigh Valley Military Affairs Council that's committed to supporting veteran education. We've completed Green Zone Training to raise faculty and staff member awareness of veterans and their educational needs.
We know the sacrifices our veterans make to serve our country. That's why we strive to serve our veterans in the best way possible.
Why I Chose Muhlenberg
Conor Dougherty, U.S. Marine Corps veteran, Muhlenberg College Class of 2021
As early as age 13, Conor Dougherty knew he wanted to follow in his father's footsteps and serve his country. While his dad served in the U.S. Navy, Conor enlisted in the U.S. Marine Corps. He served eight years at 29 Palms, Camp Lejeune and in the Republic of Georgia before returning home to the Lehigh Valley in 2017.
After one semester studying at Lehigh Carbon Community College, Dougherty visited Muhlenberg College. "The second I saw the campus and talked to my advisor, Lisa Lewis, I was sold," he says.
With funding from the Post-9/11 GI Bill, Dougherty began working toward a degree in psychology. "Lisa sat down with me for an hour and helped me set up a schedule so I could work full time and take night classes," Dougherty says.
When he changed addresses, Lewis helped ensure his GI Bill benefits resumed quickly. And when he had a question about a class, he turned to his professors. "They'll help you out with anything," he says. "You can email them. Some even give you their phone number so you can text them."
Dougherty, now 31, is on track to earn his bachelor's degree in psychology, a course of study he took to help other veterans. "I lost friends in the military and my youngest brother to suicide," he says. "I participate in Out of Darkness walks and volunteer with the American Foundation for Suicide Prevention. I want to help in any way I can."
Muhlenberg College School of Continuing Studies,
Interested in learning more about the Muhlenberg College School of Continuing Studies?
Learn more about benefits available for veteran students.
Set up an appointment with a Graduate Studies advisor.
Set up an appointment with a Continuing Studies advisor.
About the Muhlenberg College School of Continuing Studies
For more than 100 years, Muhlenberg College's School of Continuing Studies has provided lifelong learners the opportunity to continue and enhance their education in ways that recognize their experience, maturity, motivation, life circumstances and capacity for independent scholarship. Through a rich variety of certificates and baccalaureate degrees, the School of Continuing Studies aligns a rigorous, high-quality and student-centric curriculum with the needs and trends of our regional economy.