Thinking of a Career Change? What About Teacher Certification?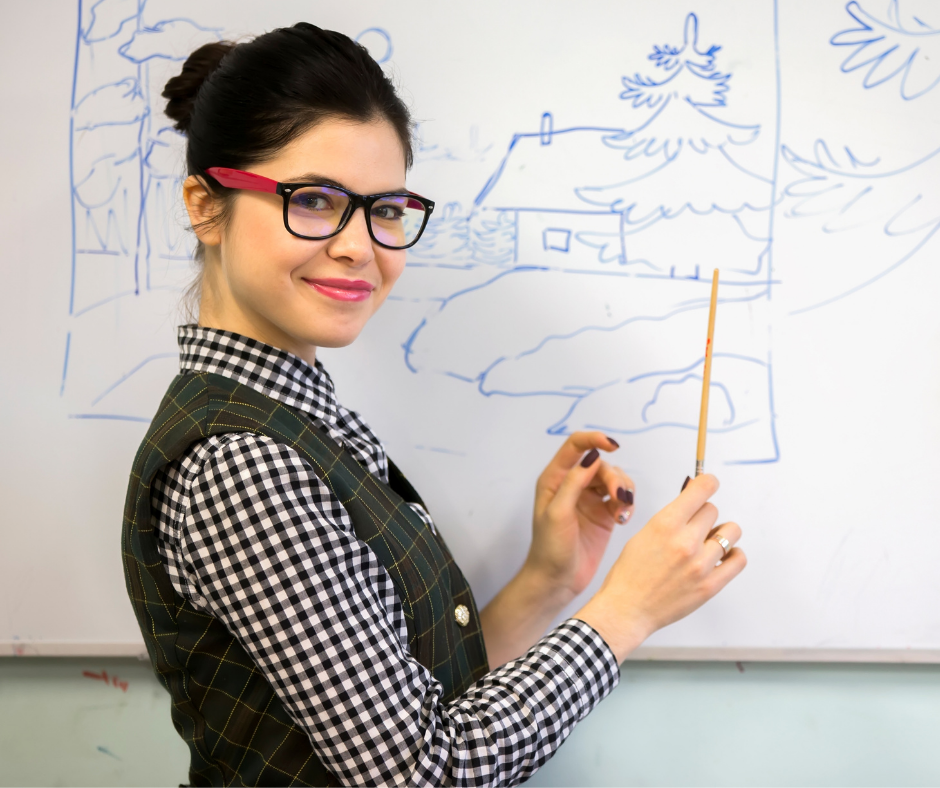 By: Tom Szabo, Director of Teacher Certification, Muhlenberg College School of Continuing Studies Friday, November 5, 2021 03:00 PM
Is now the time to change careers? It's a question that adults are asking themselves more often during the COVID-19 pandemic. Nearly two-thirds (65%) of U.S. workers surveyed by PwC in August 2021 said they're looking for a new job.
If you're among the adults investigating a second career, then now might be an ideal time to take a closer look at teacher certification. Many Pennsylvania school districts faced teacher shortages prior to the pandemic as the number of students pursuing education degrees and certification started to decline. And while the Pa. Department of Education reported a slight uptick in the number of students entering college education programs in 2019-20, the Department doesn't yet know how the pandemic has affected those numbers.
Getting certified as a teacher allows adult students to fulfill a vital need. It also opens the door to one of the most rewarding careers you can pursue. I should know. I've spent 52 years in education as a high school teacher and principal at a dozen districts in the Commonwealth. And I've spent the past 17 years at Muhlenberg College preparing the next generation of great teachers.
Who should pursue teacher certification?
When I ask adults why they're pursuing a career in education, most tell me that teaching was something they always wanted to do, but they weren't sure they were ready for it when they were younger. Instead, they earned degrees in subject-specific areas like science, mathematics or language arts and pursued careers in those fields before starting their teacher certification journey.
How long does it take to achieve teacher certification?
At the Muhlenberg College School of Continuing Studies, we offer teacher certification for Pre-K – 4, grades 4 – 8, and secondary grades 7 – 12. Ours is a certification program; we don't offer a Bachelor of Arts degree in education. Instead, all teacher certification students must fulfill the requirements of an undergraduate degree in a major offered at Muhlenberg.
So, for students who want to teach in secondary school, you'll need a B.A. in a subject area related to the area in which you wish to teach. For students who want to teach in elementary school, holding or achieving a B.A. in language arts, mathematics, science or social studies will fulfill this requirement.
Most adult students pursuing teacher certification choose to take two courses a semester. That allows them to earn certification in two-and-a-half years. The total number of courses you need to take will be based on your past educational experience and whether you choose to teach elementary or secondary school students.
Teaching certificate students at Muhlenberg start with a series of provisional courses, then move into methods courses. You'll also spend one semester full-time student teaching at two different schools. Our program follows all requirements for Pennsylvania Certification, which means you must achieve an overall grade point average (GPA) of 3.0 and passing scores on your required certification examinations.
What's unique about teacher certification at Muhlenberg?
In many other teacher certification programs, field work and classwork are separate. At Muhlenberg, we combine them to give you a more in-depth learning experience leading up to student teaching.
Here's how it works. Let's say you're taking a course in Educational Psychology. In addition to your classwork, you'll be expected to complete 20 – 30 hours of field work (roughly three hours for one day a week). That could mean visiting an elementary school, interviewing the principal and other key personnel, and touring the school's facilities like the gym, cafeteria and library. That field work will help you create a report that captures the school's demographics and overall learning environment.
When doing field work, I tell students to put down the pen and paper. Instead of taking physical notes, I advise them to take mental notes. That helps them become connected to the real world of education, which is vitally important for adult learners who haven't been in an elementary or secondary school classroom for 25 or 30 years.
For both field work and student teaching, we partner with most of the Lehigh Valley's major school districts, allowing you to develop relationships while learning your craft.
How do I get started on teacher certification at the Muhlenberg College School of Continuing Studies?
If you're interested in earning teacher certification, the first step is to complete and submit this online form. We'll then reach out to you and ask you to submit an unofficial transcript. I'll review it and see how many credits you might receive toward your teacher certification based on your prior educational history.
Next, I'll sit down with you and get to know more about your interests. First, I'll ask your personal reason for pursuing a teaching certificate. Then I'll ask about your past experience with students—day care, tutoring, summer camps, etc. Then I'll ask about your passion—where do you feel you'll be most influential?
That third question, to me, is the most important. While a teaching certificate will provide you with many skills, one thing we can't teach is enthusiasm. The more passion you have for education, the more likely you will excel as a teacher. And I want teachers in our program to be great, because when teachers share their love of learning with their students, it's powerful.
Getting certified takes more work than most people think. Putting in that work is the key to helping you and your students achieve wonderful things. In a time when our children and adolescents desperately need outstanding educators, earning a teaching certification will help you achieve your professional goals. It also will help enrich your life and inspire the next generation of students.
Interested in learning more about the Muhlenberg College School of Continuing Studies?
Set up an appointment with a Graduate Studies advisor.
Set up an appointment with a Continuing Studies advisor.
About the Muhlenberg College School of Continuing Studies
For more than 100 years, Muhlenberg College's School of Continuing Studies has provided lifelong learners the opportunity to continue and enhance their education in ways that recognize their experience, maturity, motivation, life circumstances and capacity for independent scholarship. Through a rich variety of certificates and baccalaureate degrees, the School of Continuing Studies aligns a rigorous, high-quality and student-centric curriculum with the needs and trends of our regional economy.