Own Your Story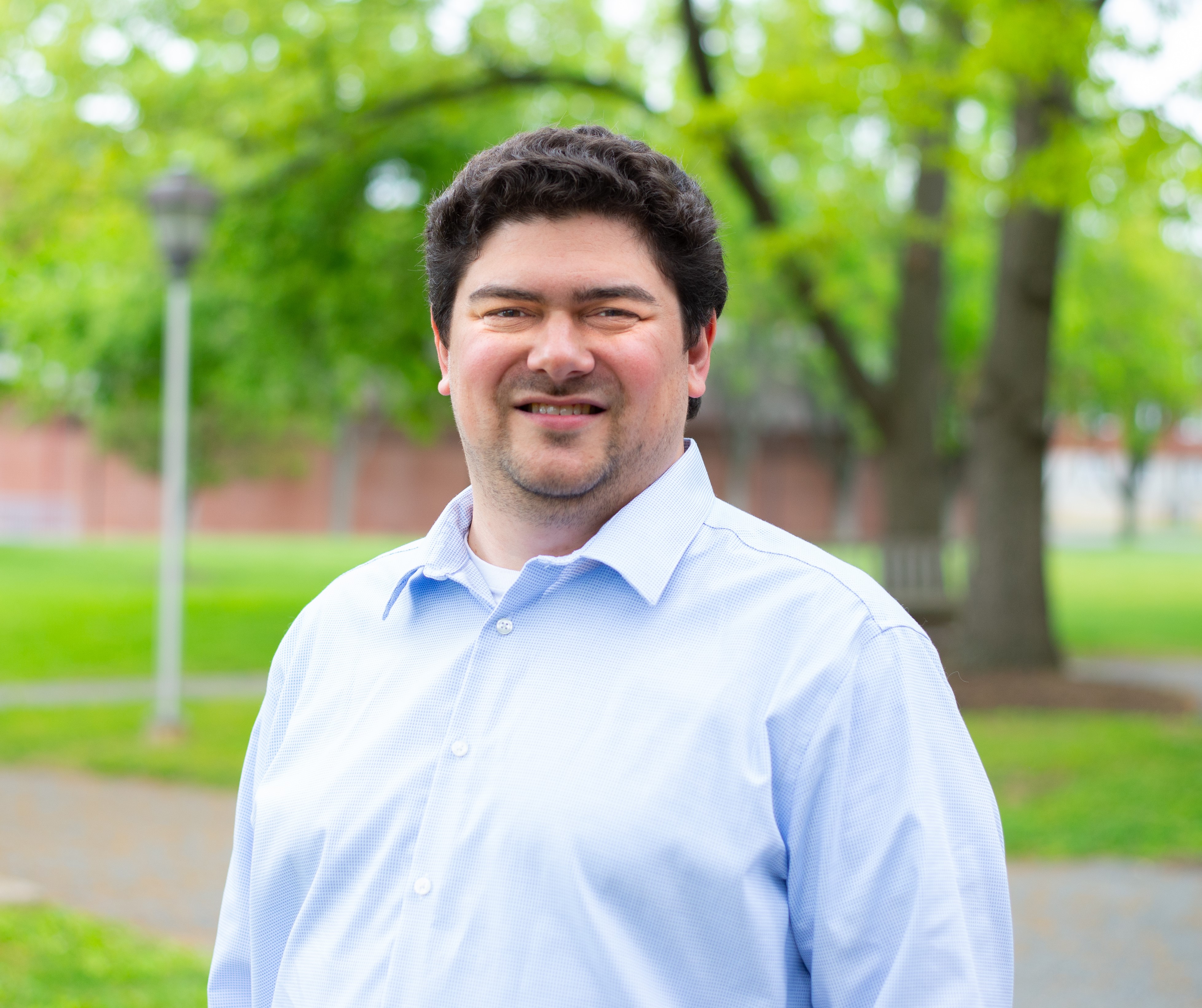 By: Shane Baglini Friday, May 27, 2022 01:00 PM
Matt Merlo '22 was living a life some dream of, working and residing in New York City, with a fast-paced career in investment banking. It was what Merlo had been working for his whole life, but at a certain point, the NYU Sterns graduate realized his heart was not fully invested in what he found himself doing. "There was no big moment where it sort of happened, it was sort of building over a long period of time," said Merlo. "I started in investment banking, which is very difficult and a lot of hours. I wanted more of a relationship with the community where I felt like I was helping people more."
Merlo shifted from investment banking to community banking and began working with lower income populations to help secure funding for community programs, affordable housing and other community based financial services. "I felt like I was doing something more meaningful, I was able to help people more directly, and I really enjoyed that part of it."
Despite his new found community impact, Merlo still felt as though he had more to give, which led him to the decision to meet with a career counselor to determine the best fit for what he was truly passionate about. Combining that guidance with his lifelong interest in science, volunteer experience at a local hospital, and his desire to help others, Merlo made the decision to return to college to study biology on the pre-med track at Muhlenberg after a successful 15 year finance career, a move which included moving back in with his parents to his childhood home on the West End of Allentown.
"It definitely would not have happened without that support," Merlo said of his family's impact on his return to school. "I've always been close to my parents and to have the opportunity to be close to them again, and refocus on family was really valuable to me." Merlo is now engaged to his fiance, Jess, who he credits for keeping him afloat during his journey to Muhlenberg. "She has been incredibly supportive," he said. "We have two separate halves of life right now, I'm doing the school half and she's doing the other half of life, and none of this would be possible without her."
Like many adult learners, Merlo wasn't sure he had what it took to return to school and pursue his passion for medicine. "When I got out of high school, I felt I didn't have the maturity level to go into medicine," he explained. "I was not the type of person to make that commitment at 18 years old."
Merlo's familiarity with Muhlenberg's reputation sold him from the start, but it was what he discovered by stepping on to campus that convinced him he was born to be a Mule.
"Muhlenberg has always had a great reputation for pre-med, and I was familiar with the college from growing up around here, and I needed in-person, in class instruction and to get the fully immersed experience," explained Merlo about what he wanted from adult learner experience. He also experiences his doubts. He also questioned his ability to go back to school. "I hadn't been in a classroom in how many years? Could I even open a book and study? Muhlenberg's staff and faculty from the get-go just felt like they wanted me to come here, they wanted me to pursue my education here. Their passion for teaching and their willingness to do something as simple as learn every student's name is really a difference maker."
Recalling a feeling of disbelief on his first day of classes, Merlo said "Absolutely I was nervous, but at the same time I tried to come in without expectations, I had the mindset of hoping it works out, not setting specific goals related to GPA or things of that nature. It's a different world when you're on your own and managing your own time and workflow, vs. going back to school and being very deadline oriented," he said. "I think that's a feeling a lot of people can relate to and having to upend the way you were doing things to live a school centric life, that was the biggest adjustment."
Merlo wants other people in his shoes to give themselves time to think about what they are passionate about. "For me it became about owning my story. I know this is an unusual path, but owning the story by saying this is the way things work out for me, this is the right path," said Merlo. "It may have taken me a little longer to find it, but the fact that I found it is what makes all the difference in the world."
Merlo, one of two student commencement speakers at the May 22 ceremony, earned a 4.0 GPA in biology on the pre-health track through the School of Continuing Studies, and was accepted into the Temple University/St. Luke's School of Medicine where he is interested in pursuing a primary-care track.
When speaking to the class of 2022, Merlo said "You may have heard the analogy that life is like a book, and every day you are writing the story of your life. You may hear that today may be the end of a chapter and that tomorrow starts the next chapter. My advice is to own your story. Reflect on your story, and if you don't like the way your story is going, you have the power to change it. There is always time to start writing a new chapter."
About the Muhlenberg College School of Continuing Studies
For more than 100 years, Muhlenberg College's School of Continuing Studies has provided lifelong learners the opportunity to continue and enhance their education in ways that recognize their experience, maturity, motivation, life circumstances and capacity for independent scholarship. Through a rich variety of certificates and baccalaureate degrees, the School of Continuing Studies aligns a rigorous, high-quality and student-centric curriculum with the needs and trends of our regional economy.