Leading Through Change - and in Life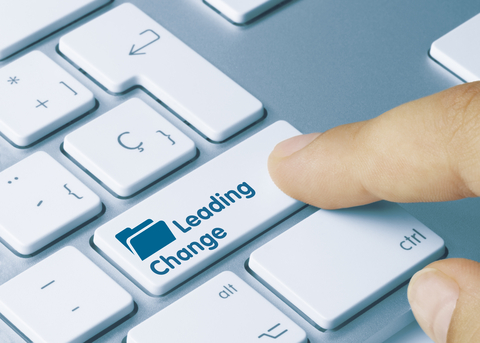 By: Richard Glejzer, PhD, Interim Dean of Graduate Studies Monday, December 21, 2020 03:00 PM
A few years ago, Ira Wolfe, who is now a lecturer at Muhlenberg College, said, "We can't turn the clock back but we sure can prepare for the future. Work and jobs have changed. Just as important, they will continue to change and evolve. The only thing constant about the new workplace is that it will be in continuous motion."
What are your career aspirations? If you want to position yourself for a promotion or additional responsibility, a Master's in Organizational Leadership has some advantages over a traditional MBA degree. Muhlenberg College designed its organizational leadership program to meet the needs of employers in the Greater Lehigh Valley and the surrounding region and prepares you to take the next big step in your career.
A New Approach to Graduate-Level Business Education
The Master's in Organizational Leadership degree was developed based on three important factors: what employers need most, what Muhlenberg professors teach best, and what the labor market tells us about skills that will stand the test of time. Our program prepares students to become effective leaders, no matter what the future holds.
Muhlenberg designed the organizational leadership program based on valuable information gleaned from focus groups, follow-up discussions with regional employers, market research, and analysis of our strengths as an institution. "We triangulated those three key sources of information: direct employer feedback, deep labor market data, and the skills and talents of our faculty," said AJ Lemheney, Ed.D., Vice President and Executive Director of Muhlenberg College Division of Graduate and Continuing Education.
The result is a set of courses that will teach you how to inspire people to handle complex change: an essential skill in today's job market. Most traditional MBA programs focus on how to prepare and analyze business plans, while Muhlenberg's Master's in Organizational Leadership takes you to the next level by teaching you how to engage your team so that they are excited about putting the plan into action. Ultimately, our program is tied to market demand based on data.
Go Beyond the Bottom Line
Technical skills are important in a business setting, but the most successful leaders have highly developed interpersonal skills. "We're being very intentional about preparing our graduate students with a combination of technical knowledge as well as competencies that focus on creativity, improvisation, dealing with change, social and emotional intelligence, and thinking globally," said Dr. Lemheney.
This kind of empathy in a leader is good for business and for employees. According to Inc., "Having the capacity to empathize with someone else's experience or challenge is key for uniting teams and banding together with peers and co-workers as we face new realities together."
Take Advantage of Our Strengths
"We made a decision to be responsive to the region," said Lemheney. "Only a handful of schools offer a Masters in Organizational Leadership, and our regional employers are looking for these kinds of skills." Muhlenberg's faculty are uniquely positioned to train adult students to hold important management positions, with outstanding professors in the area of leadership. Lemheney continued, "Our business professors think about things from the point of view of the adult professional worker. Muhlenberg's strengths and what major employers want came together nicely for us in the development of this program."
It's difficult to predict what the future holds, but you can develop new skills that are resilient in any economy. "We hear what employers are saying to us, and we ensure that the technical subject matter is there," said Dr. Lemheney. "Learning about leadership isn't a one-time thing; rather, our students learn higher-level leadership and interpersonal skills, so that they're able to adapt and reinvent themselves as the nature of their work evolves throughout their lifetime."
What's more, our Organizational Leadership courses teach you how to lead teams through change, whether those changes come from a changing marketplace, new technology, or hard-to-predict events such as the current public health crisis.
Take the Next Step
If you want to be the kind of professional who uses the knowledge gained from experts to lead teams through change while staying competitive, take the next step and contact us. We are ready to answer all of your questions about how a Master's in Organizational Leadership — or a graduate certificate — will help you become a successful leader no matter what changes come your way.
About the Muhlenberg College School of Graduate Studies
The Muhlenberg College School of Graduate Studies offers a variety of post-baccalaureate certificates and master's degrees aimed at enhancing intellectual and career development through challenging coursework grounded in the liberal arts. With a mix of graduate certificate pathways and master's degrees aligned with workforce and economic trends, the Muhlenberg College School of Graduate Studies enables students to prepare for professional work and career advancement, with a focus on leadership and innovation.