How to Best Utilize Your Academic Advisor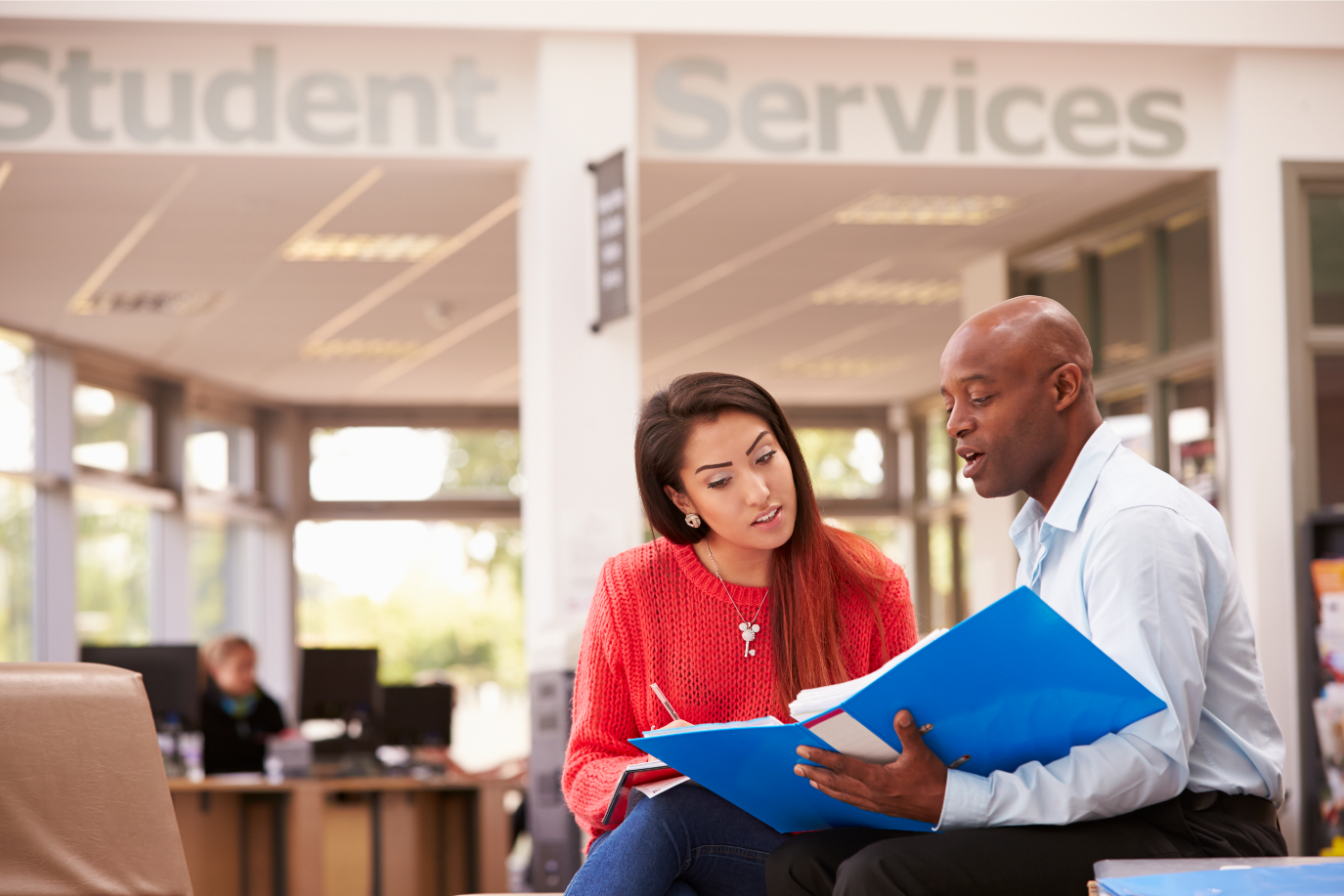 By: Lisa Lewis, Director of Advising and Financial Success, and Michael B. Miller, Ed.D., Associate Dean of Accelerated Programs Thursday, August 19, 2021 10:00 AM
Whether you're returning to school to complete a bachelor's degree or starting a new chapter with a master's program, life as an adult learner brings unique challenges. Academic advisors help both undergraduate and graduate adult students overcome any hurdles and plan for the best learning experience possible.
At the Muhlenberg College School of Continuing Studies, once a student meets with their academic advisor, that advisor stays with them for every step of their educational journey. To help you make the most of your visit with an academic advisor, follow these tips from two of our own: Lisa Lewis, who advises undergraduate adult learners, and Michael Miller, Ed.D., who advises graduate students.
Top ways adult undergraduate students can maximize their academic advisor visits
Know what to expect. As academic advisors, we won't tell you which classes to take—it's up to you to understand the requirements you need to achieve the degree you're seeking. But we will help you create a roadmap for your college journey and guide you down that path. For many adult learners, the journey begins even before you enroll. We'll sit down with you, look at your past educational, work or military history, let you know which course units may count toward your degree, and let you know how long it will take for you to earn your degree.
Open your mind to possibilities. We love it when students ask us, "What else can I do?" For example, a few years back, one of my students was studying accounting. She had already worked in accounting and had done some studying at a community college. She had other electives to take and wanted to expand her financial knowledge. I suggested she double-major in accounting and finance. Since many of the courses overlap, she wouldn't need to take extra classes to do so. She followed my advice. She soon learned that her finance courses were more relevant to her job, which opened her up for more growth and career opportunities.
Be honest. The Academic Advising Office is a judgment-free zone. We're not professors, and we don't evaluate you. We can help you the most when you're 100% honest with us. If you have a disability or time constraint, let us know and we'll help you work it out. If you are struggling with a class, we can connect you with a day student who can work with you one-on-one and serve as your tutor. And if you know you might struggle with a class in advance, we can let the instructor know so he or she can set you up with extra help.
Ask me about resources. Adult students don't realize they can do some of the same things younger students can do. For example, adults can take one-week trips overseas and get the experience of studying abroad. They can use our Career Center to find internships, career opportunities, get their resumes reviewed and receive job interview training. They can get free support at our Writing Center. And they can enjoy our on-campus athletic events and theatre and dance events.
Top ways adult graduate students can maximize their academic advisor visits
Share your overall impressions. Our graduate program is new, so when we meet with students, we want to know what's working well, what's not working well, and how we can improve.
Talk with us about finances. Paying for school is top of mind for many graduate students. Bring me your questions about financial aid, billing and tuition reimbursement through your employer. If I don't know the answer, I can connect you with experts in our Financial Aid or Business Office who can help.
Discuss work-life balance. We're upfront with our graduate students and let them know they can expect to spend about 22.5 hours per week on class time, studying, homework and discussion during each eight-week semester. We know that's a lot for most adults, who are also working full-time and juggling family responsibilities. So, we ask you to be upfront with us. Tell us if you're struggling to keep pace, and we'll discuss ways to help you find a better work-life balance.
Speak up. While we do our best to check in with every graduate student each semester, don't be afraid to reach out to us. That's especially true if you have scheduling challenges due to life events. Worried how you'll get in a family trip during your studies? Let's look at the dates and talk it out. Expecting a baby at the beginning or end of a semester? We'll come up with a plan that will help you finish your education and give you time to spend with your newborn.
For both undergraduate and graduate adult learners, your success is our success. Seeing you graduate and walk across the stage, degree in hand, is the best gift we as academic advisors get each year, and we're here to help make that happen for you.
Interested in learning more about the Muhlenberg College School of Continuing Studies?
Set up an appointment with a Graduate Studies advisor.
Set up an appointment with a Continuing Studies advisor.
About the Muhlenberg College School of Continuing Studies
For more than 100 years, Muhlenberg College's School of Continuing Studies has provided lifelong learners the opportunity to continue and enhance their education in ways that recognize their experience, maturity, motivation, life circumstances and capacity for independent scholarship. Through a rich variety of certificates and baccalaureate degrees, the School of Continuing Studies aligns a rigorous, high-quality and student-centric curriculum with the needs and trends of our regional economy.
About the Muhlenberg College School of Graduate Studies
The Muhlenberg College School of Graduate Studies offers a variety of post-baccalaureate certificates and master's degrees aimed at enhancing intellectual and career development through challenging coursework grounded in the liberal arts. With a mix of graduate certificate pathways and master's degrees aligned with workforce and economic trends, the Muhlenberg College School of Graduate Studies enables students to prepare for professional work and career advancement, with a focus on leadership and innovation.