How the Master's in Organizational Leadership came to Muhlenberg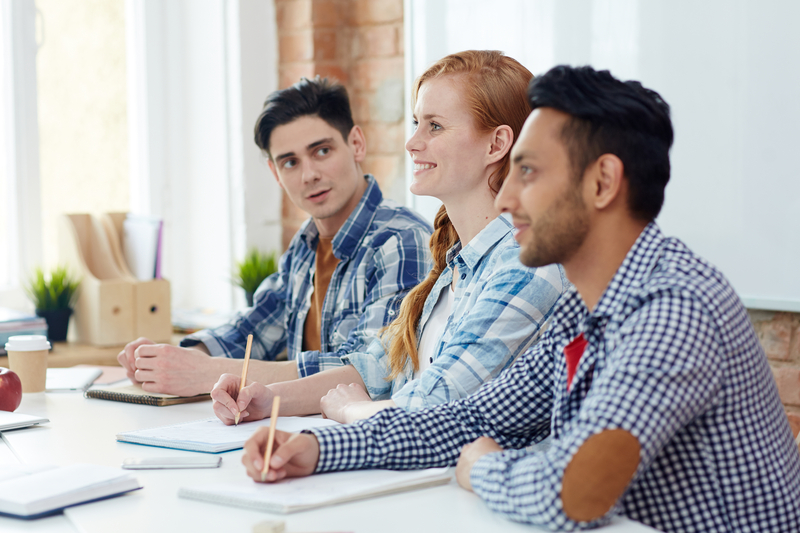 By: Roland Kushner, Professor of Business, Department of Accounting, Business, Economics, and Finance Friday, October 2, 2020 11:30 AM
With the start of this current fall term, Muhlenberg College has launched our inaugural graduate programs in Applied Analytics and Organizational Leadership. Here is some of how that came to be.
Muhlenberg College has a proud history as a liberal arts college, earned by the quality of its faculty, and also through our graduates and their success. The term "college" usually signifies a mainly youthful and undergraduate student body, but Muhlenberg has offered education to adults returning to complete their baccalaureate degree for over a century. While traditional-age students continue to come from all over the world, most adult learners come to Muhlenberg from the Lehigh Valley region. They helped the College gain a great reputation for its degree completion and certificate programs. These offerings addressed a range of workforce development needs in the region, helping striving adult students gain recognition and success in their own lives and careers.
Starting in 2015, the College began to explore how to address the region's needs at the graduate level. As a professor of business, I was asked to investigate opportunities for postgraduate study that would fit the strengths of Muhlenberg. There were a lot of considerations. Local employers and students were interested in training in human resources, supply chain management, medical management, and more, while the College's traditions and mission are to apply multi-disciplinary skills and perspectives to society's concerns and issues. We started to think of master's level training in leadership as a good fit, that also differed from other regional master's programs.
In 2016 and 2017, the College's Trustees approved the funding for market research to validate the prospect, and the tempo picked up substantially. The Wescoe School name was retired, and a new Division of Graduate and Continuing Education was established.
Many steps remained. In Fall 2018, we set a Fall 2020 target to enroll the first students. My next role was crafting the overall curriculum for organizational leadership at both Master's and certificate levels. I looked at how many schools around the country and globally approached leadership, examined some especially successful programs more closely, and read studies. It was important that the program resonate with the College's strengths in teaching through the liberal arts and that it met the needs of our regional workforce.
I led the design of a robust curriculum with pathways to a six-course certificate or a 12-course Master's degree. We presented it to faculty colleagues in multiple open forums, and responded to their recommendations. It was a great day in April 2019 when the entire Muhlenberg faculty unanimously approved the Organizational Leadership and Applied Analytics programs (which was built at the same time by other faculty subject matter experts).
The Trustees formally approved the expansion, and removed the word "undergraduate" from the College mission statement – a big change in a small word. The new degrees required accreditation by the Middle States Commission on Higher Education. My part was to develop assessment materials. For each of the courses making up the curriculum, I wrote learning outcomes and more specific learning objectives, all linked to the overall program learning outcomes. That work was in a big package submitted to the Middle States Commission in Fall 2019, with the assistance of other Muhlenberg colleagues. Another great day came when our accreditation was approved!
With the start of the fall term, my focus has shifted to work as a teacher. The programs launched on September 1st with the first meeting of the MOL 620 course, Multidisciplinary Leadership. This course really reflects the uniqueness of Muhlenberg. I ask students to think broadly, and present them with cases to expand their perspectives of leadership activities and conduct. Students will use a variety of lenses to study leadership in their own lives and in their work. MOL 620 is not the end of the program, rather the beginning. In fact, the week after it is over, the next course starts: MOL 623 Organizational Change, where students can continue to build and grow their leadership capabilities.
Our curriculum and assessment development has been a team effort, with many experts and colleagues deeply involved and collaborating. The work on Organizational Leadership is only part of my Muhlenberg faculty work. You can read more about me at muhlenberg.rjkushner.bergbuilds.domains, including my past work leading community organizations and national research projects
About the Muhlenberg College School of Graduate Studies
The Muhlenberg College School of Graduate Studies offers a variety of post-baccalaureate certificates and master's degrees aimed at enhancing intellectual and career development through challenging coursework grounded in the liberal arts. With a mix of graduate certificate pathways and master's degrees aligned with workforce and economic trends, the Muhlenberg College School of Graduate Studies enables students to prepare for professional work and career advancement, with a focus on leadership and innovation.