How Muhlenberg's GCE academic advisors set you up for success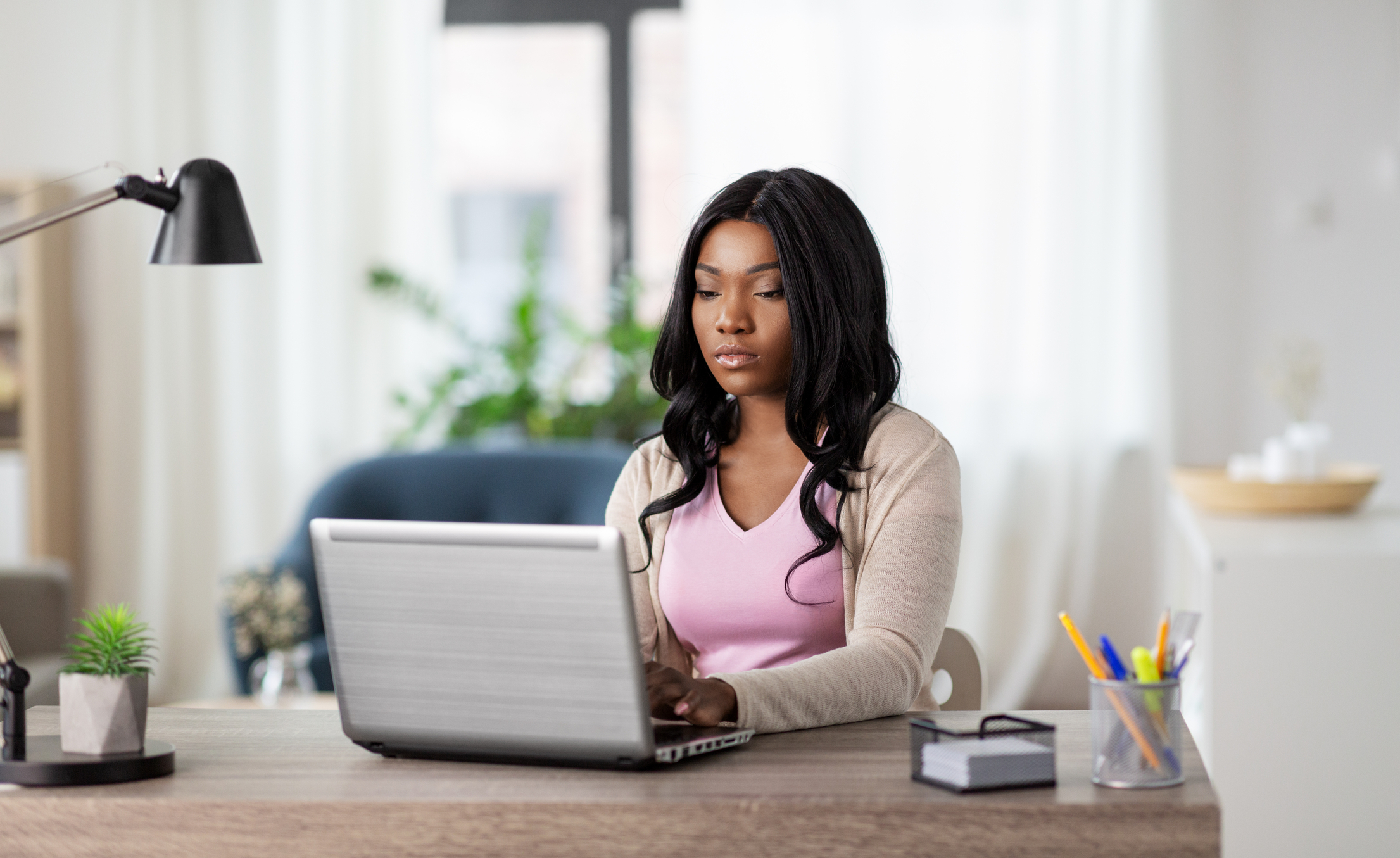 By: Lisa Lewis, Director, Advising and Academic Success Monday, February 15, 2021 00:36 PM
Meet Jessica. She's a 32-year-old professional seeking to finish her bachelor's degree. She's not sure she's ready to take the plunge. Questions swirl in her mind. Which is the right school? Which program is right for me and my future? Will any of my undergraduate classes transfer? How will I balance work, family and home with school? Should I even be doing this right now?
Jessica doesn't have to find the answers alone. The academic advisors at the Muhlenberg College School of Continuing Studies love to hear from potential students like Jessica. All of our advisors were adult learners, and know first-hand the pressures today's busy adults face. That's why we make it our mission to guide and mentor them before, during and even after their educational journey. Your advisor will be with you every step of the way, from enrollment through graduation!
To show you the unique level of attention you'll receive from our team of academic advisors, let's follow Jessica's path to her bachelor's degree, answer her questions, and see how we help students like her break down barriers, reduce stress and achieve their educational goals.
How do I know how many credits will transfer?
Jessica had completed a two-year program at a local community college. She wonders which classes might transfer to Muhlenberg. So Jessica visits the Muhlenberg College website. With one tap of her thumb, she schedules an appointment with an academic advisor.
Before the appointment, Jessica is a bit nervous. She's talked to advisors at other schools, and they've told her she can't get her community college transcript evaluated until she applies. But once she meets with her academic advisor at Muhlenberg, her fears subside. Her advisor reviews her transcript and tells her which credits will transfer during that first interview—no application needed!
Even better, Jessica's surprised to learn how many of her classes will apply to her bachelor's degree. "That's because Muhlenberg College doesn't focus solely on credits. Instead, we account for a student's prior classes, military experience, exams and professional experience and see how it all will apply to their pursuit of a degree at Muhlenberg" says Jane Hudak, Dean of Continuing Studies.
How good is Muhlenberg College's program in my field of study?
Jessica wants to pursue her bachelor's degree in business administration. She wants to know the school she chooses offers high-quality programs in that field. During her initial interview, we explain our program in detail. We even offer her an opportunity to talk with one of our professors directly.
"Discussions like this aren't about our programs—they're about the student's needs", says Michael Miller, Associate Dean. Michael goes on to say, "When students come to us seeking a program Muhlenberg doesn't offer, we will refer them to another local college that offers that program. That's because we want adult learners to get the best learning experience possible, no matter which school they choose".
How will I find a mentor?
Jessica is already working for a local company. But she's looking for a specific mentor who currently lives and breathes the role she wants to attain. Even adult students like Jessica get nervous asking other working professionals to mentor them.
Academic advisors help by seeking mentors from our extensive list of Muhlenberg College alumni currently working at top companies nearby. And sometimes those mentors are right here on our campus. The majority of our faculty members in our accelerated degree programs are practitioners in their fields.
How can I network with other adult learners?
Because Jessica knows the COVID-19 pandemic moved many courses online, she wonders how she'll make bonds with other adult learners. With hallway chats and group meetings at the library or a nearby restaurant no longer feasible, academic advisors and faculty have worked together to create breakout rooms so students can have conversations with one another separate from the rest of the class. Faculty also joins in those breakout sessions upon request.
Academic advisors are also proactively reaching out to adult learners during the pandemic, asking how they're handling online classes, any barriers they're facing, and finding ways to break down those barriers whenever possible.
How can I balance continuing education with work and life?
At some point, most adult learners will feel overwhelmed. Jessica is no different. With a spouse and two children at home—and a hectic work schedule—she hits a roadblock halfway through her studies. She turns to her academic advisor, who sits down with her, listens to her concerns and brainstorms possible solutions. One possible idea: taking two classes this semester instead of four. It's one way to reduce a student's burden in the short-term while still giving them the long-term momentum toward their degree.
How will I conquer my capstone course?
Jessica sees the finish line in sight. But she must complete her capstone course, which synthesizes everything she's learned at Muhlenberg College. She needs that final push. She once again talks with her academic advisor, who recommends breaking the project into smaller chunks. That gives Jessica a feeling of control and allows her to finish her educational journey with confidence.
For Jessica and all adult learners, we aim to be a one-stop shop. At our office, students can pay their bills, talk to a financial aid advisor, get a copy of their schedule and chat with one of us. And once a student meets one of us, that same advisor walks alongside him or her at every step of their Muhlenberg College experience. It's a personal level of support that helps students like Jessica enrich their education and achieve their goals.
Interested in learning more about the Muhlenberg College School of Continuing Studies?
Set up an appointment with an advisor.
About the Muhlenberg College School of Continuing Studies
For more than 100 years, Muhlenberg College's School of Continuing Studies has provided lifelong learners the opportunity to continue and enhance their education in ways that recognize their experience, maturity, motivation, life circumstances and capacity for independent scholarship. Through a rich variety of certificates and baccalaureate degrees, the School of Continuing Studies aligns a rigorous, high-quality and student-centric curriculum with the needs and trends of our regional economy.