Congratulations to the Class of 2021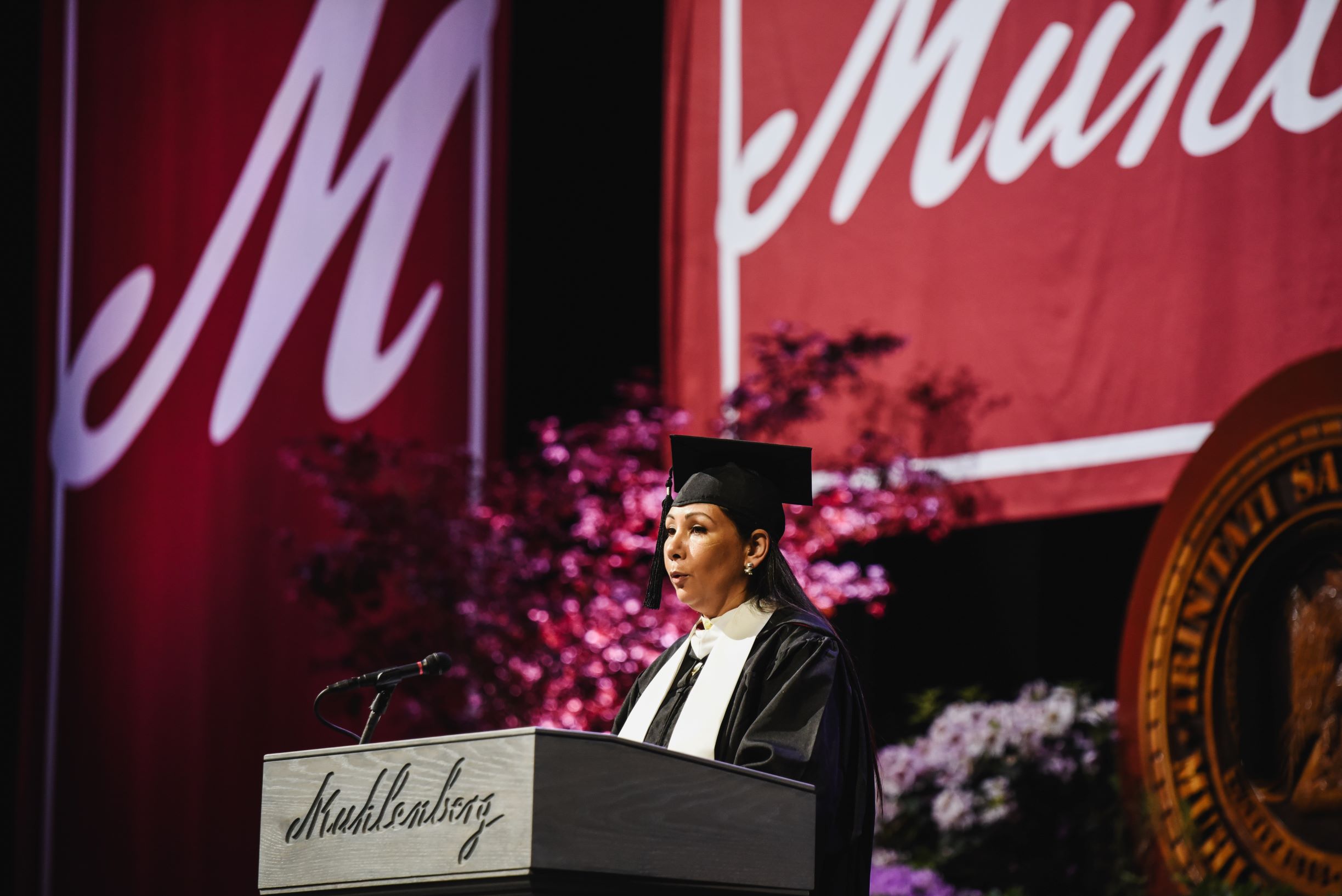 Thursday, June 17, 2021 10:00 AM
On behalf of the Muhlenberg School Of Graduate and Continuing Studies, we would like to extend congratulations to the graduated class of 2021. These graduates have shown great strength and rock-solid resilience during the COVID-19 pandemic. Our continuing studies students often face unique challenges under normal circumstances; Family, work, and school can be a delicate balancing act. To persevere amid campus closures and an unexpected shift to distance education during a global pandemic is a success to be celebrated. Reflecting on her experience at Muhlenberg, Jesenia Peralta, the speaker for the 2021 Continuing Studies Commencement Address, said:
"This journey called life doesn't take us on a straight path. It takes through peaks and valleys. Peaks of wondrous delights and valleys of sobering shadows. And as wonderful as those peaks are, I am most grateful for the valleys. You see, we do not grow in the peaks, but we DO grow in the valleys. We grow on the hurt and pain, in the fall, in the shame. Much like an arrow that needs to be pulled back in order to propel forward, we, too, need to fall in order to soar. I want you all to remember this when you are in your valleys. Use your valleys to reach the highest of peaks."
Give all of Jesenia's Commencement Address a watch in the video below.
While it may seem that the world is currently in a valley, the strength and resilience of the class of 2021 have already begun to soar towards greater heights and wondrous peaks.
Congratulations again, and best wishes for continued success to the Muhlenberg School of Continuing Studies class of 2021!
Sincerely,
The Muhlenberg School of Graduate and Continuing Studies.
About the Muhlenberg College School of Continuing Studies
For more than 100 years, Muhlenberg College's School of Continuing Studies has provided lifelong learners the opportunity to continue and enhance their education in ways that recognize their experience, maturity, motivation, life circumstances and capacity for independent scholarship. Through a rich variety of certificates and baccalaureate degrees, the School of Continuing Studies aligns a rigorous, high-quality and student-centric curriculum with the needs and trends of our regional economy.
About the Muhlenberg College School of Graduate Studies
The Muhlenberg College School of Graduate Studies offers a variety of post-baccalaureate certificates and master's degrees aimed at enhancing intellectual and career development through challenging coursework grounded in the liberal arts. With a mix of graduate certificate pathways and master's degrees aligned with workforce and economic trends, the Muhlenberg College School of Graduate Studies enables students to prepare for professional work and career advancement, with a focus on leadership and innovation.