A New Frontier: Partnering to Launch New Graduate Programs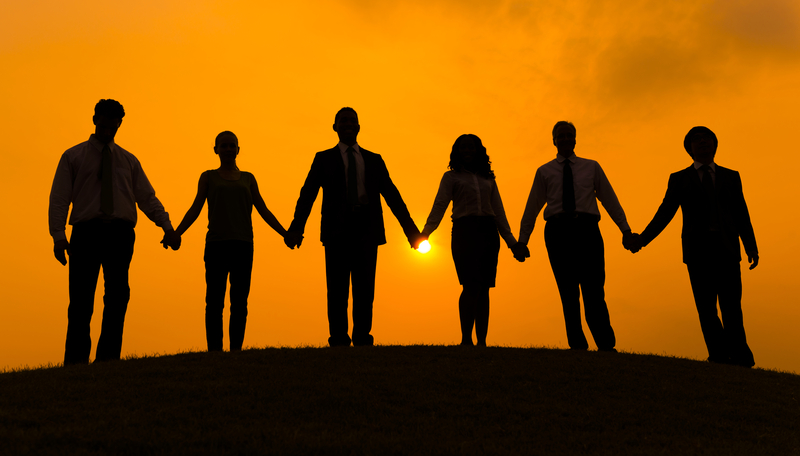 By: Will Lamb, Dean of Graduate and Adult Learner Recruitment at EAB Friday, September 18, 2020 03:55 PM
EAB (formerly Education Advisory Board) works with many colleges and universities as they recruit for their graduate programs. Only rarely are those programs brand new to the institution. The team at EAB is very excited to be working with Muhlenberg College as you launch your first graduate programs. Years of planning and work went into the programs, of course, so I'm very excited to work with the team at Muhlenberg College Division of Graduate and Continuing Education ("GCE", formerly "Wescoe School") as they at last begin to execute the College's movement into graduate education.
As schools plan for the future, graduate education is becoming an increasingly important piece of their portfolio. Muhlenberg's new graduate programs are an important step toward serving the community in new ways, and building an even more exciting future for the College. At the same time, the market for graduate education faces enormous challenges over the coming years, particularly in the northeast, and more particularly in the Lehigh Valley region, featuring so many colleges and universities in close proximity to one another.
EAB specializes in helping institutions understand what adult learners look for when they pursue higher education. Think about how we consume products and services in 2020. We have easy access to information, and many purchases are easier to make than ever. This has changed how people shop for graduate degrees, too. Muhlenberg has to have a strong presence on the internet, and has to clearly communicate cost, convenience, and quality. Prospective students have to balance many factors when they choose a program, including family needs and career demands. Prospective graduate students are very sophisticated, and very particular, about the choices they make when searching for a program of study. At least 70% of students search for a program independently, without alerting the schools that they are "in the market." While the typical graduate school prospect might look at several dozen schools, they typically only apply to one or two schools. Muhlenberg has to make a strong case with these people.
Prospective graduate students want to know they will receive a high return on their investment. Is the price reasonable? Will the knowledge and skills they acquire in a program be of benefit to them in their working lives? Muhlenberg's first graduate programs compare very well on these dimensions. They will help students develop skills that are in very high demand: data analytics and organizational leadership. The College has developed a robust curriculum in each area, and is offering these programs at a very competitive price. Additionally, a blended (on-campus with online components) course model lends itself to fit the busy lives of adult learners. These new programs focus on the needs of regional employers and the workforce in our community. The college has listened to stakeholders when developing these programs, and that will pay dividends to our graduate students.
Prospects also want to know they will not be "lost in the crowd." Muhlenberg's new graduate programs offer small class sizes, with personalized attention from faculty and staff. The same ethos that makes the undergraduate experience so special at Muhlenberg is fundamental to these new programs. Even when students are taking online courses, they will have small classes, will get to know their faculty and classmates well and will have the opportunity to visit campus and build a strong personal connection to the College. All of Muhlenberg's graduate programs and classes are designed, developed and taught by Muhlenberg faculty.
Finally, prospective graduate students want to know that the program can be customized to their needs, and that it will fit their busy lives. Muhlenberg's new programs offer students the opportunity to complete a smaller graduate certificate, or a full master's degree (or both). Courses can be combined in a variety of ways, and they are delivered on a schedule that makes it easier to fit them into any work schedule. These programs are truly designed with the adult student in mind, rather than asking students to acquiesce to the traditional College calendar.
Working with the Muhlenberg team, I've been impressed with the care and attention they are devoting to the launch of these programs. They are thoughtfully crafting a welcoming experience for all students. They have also developed curricula and admissions standards in keeping with the College's history of quality and academic rigor. They are laying a solid foundation for success in graduate education, and EAB is thrilled to be a part of the journey.
About the Muhlenberg College School of Graduate Studies
The Muhlenberg College School of Graduate Studies offers a variety of post-baccalaureate certificates and master's degrees aimed at enhancing intellectual and career development through challenging coursework grounded in the liberal arts. With a mix of graduate certificate pathways and master's degrees aligned with workforce and economic trends, the Muhlenberg College School of Graduate Studies enables students to prepare for professional work and career advancement, with a focus on leadership and innovation.