Refrigerator and Microwave Policy
‌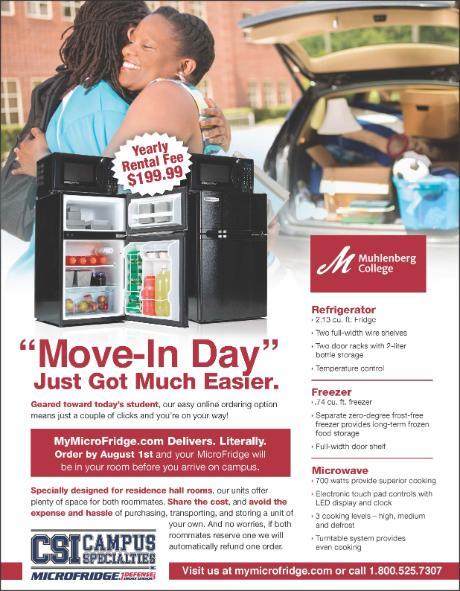 Housing & Residence Life has contracted with a company called Campus Specialties to provide students with MicroFridges a multiappliance which includes a microwave, a freezer, and a refrigerator. In keeping with the Colleges on going sustainability efforts, specifically the reduction of energy consumption, these units meet the highest level of energy efficiency (Read the President's Greening Committee Statement on these efforts). In addition, these units conform to all College safety standards.‌
The MicroFridge is available for a rental price of $199.99. Students often split the cost with their roommate(s). Campus Specialties will deliver the unit to your room in the fall and will pick it up at the end of the Spring Semester.
For more questions or to order:
800-525-7307
www.mymicrofridge.com
If you decide to purchase your own refrigerator and microwave we strongly recommend Energy Star rated appliances that conform to the campus standards.