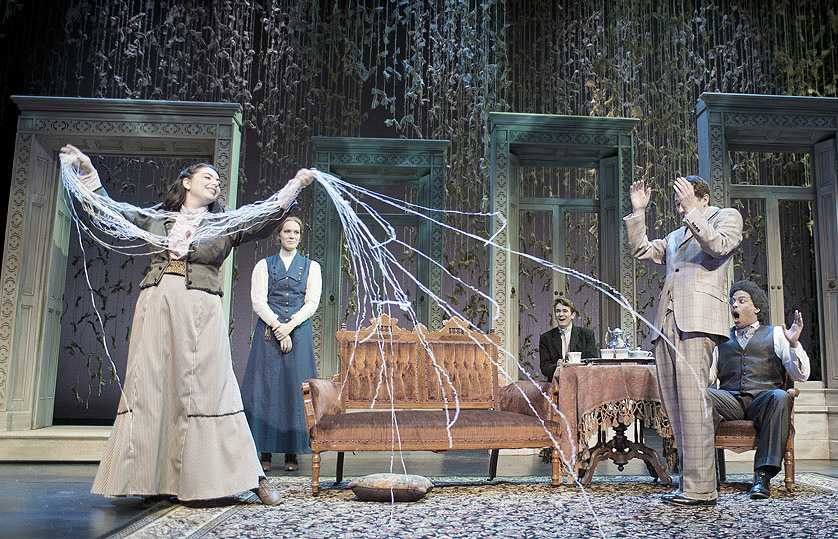 Even in our most successful season, ticket revenue covers only a portion of the cost of producing great theatre and dance. And even full-tuition students pay less than what it costs to provide them with the tremendous educational opportunities available at Muhlenberg.
For the rest, we rely on your generosity.
Patrons and Friends: If you appreciate what Muhlenberg Theatre & Dance and the Summer Music Theatre contribute to the cultural life of the Lehigh Valley, please show your support! Every gift of any size helps us to keep our ticket prices low and our production values high!
Alumni: Theatre & Dance alumni have gone on to success in every field, everywhere in the world. If you're thankful for where your Muhlenberg degree has taken you, please consider a gift to the Muhlenberg Fund. Donations to the annual general fund go directly to financial aid programs that make it possible for the next generation of Theatre & Dance students to enjoy the same great opportunities you had.
While you're at it, please consider an additional gift to Muhlenberg Summer Music Theatre or to the Theatre & Dance Department, on top of your gift to the College. Funds earmarked for Theatre & Dance help to support all our activities, including world-renowned guest artists, world-class production values, and arts outreach programs for local youth.