Professional Preparation Advisor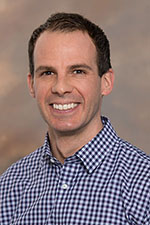 If you're a student who has completed some coursework in philosophy, and you're interested in learning how you can use your philosophy experiences to enhance your professional credentials or skill set, consider making an appointment with Dr. Doviak, the Philosophy Department's newly appointed Professional Preparation Advisor.
Dr. Doviak will provide interested students with resources and general guidance relating to job and career preparation, including how the student can:
acquire high-impact research and presentation
connect to philosophical interests and talents to experience in philosophy meaningful internships
improve software proficiency and digital competencies
network with recent philosophy graduates
document how philosophy coursework and related academic activities support job-relevant skills, including analytical writing, problem solving, and logical analysis.
Other topics can also be discussed, including how to utilize your philosophical training to writing effective resumes and cover letters.
Please email Dr. Doviak at ddoviak@muhlenberg.edu to make a professional preparation appointment!