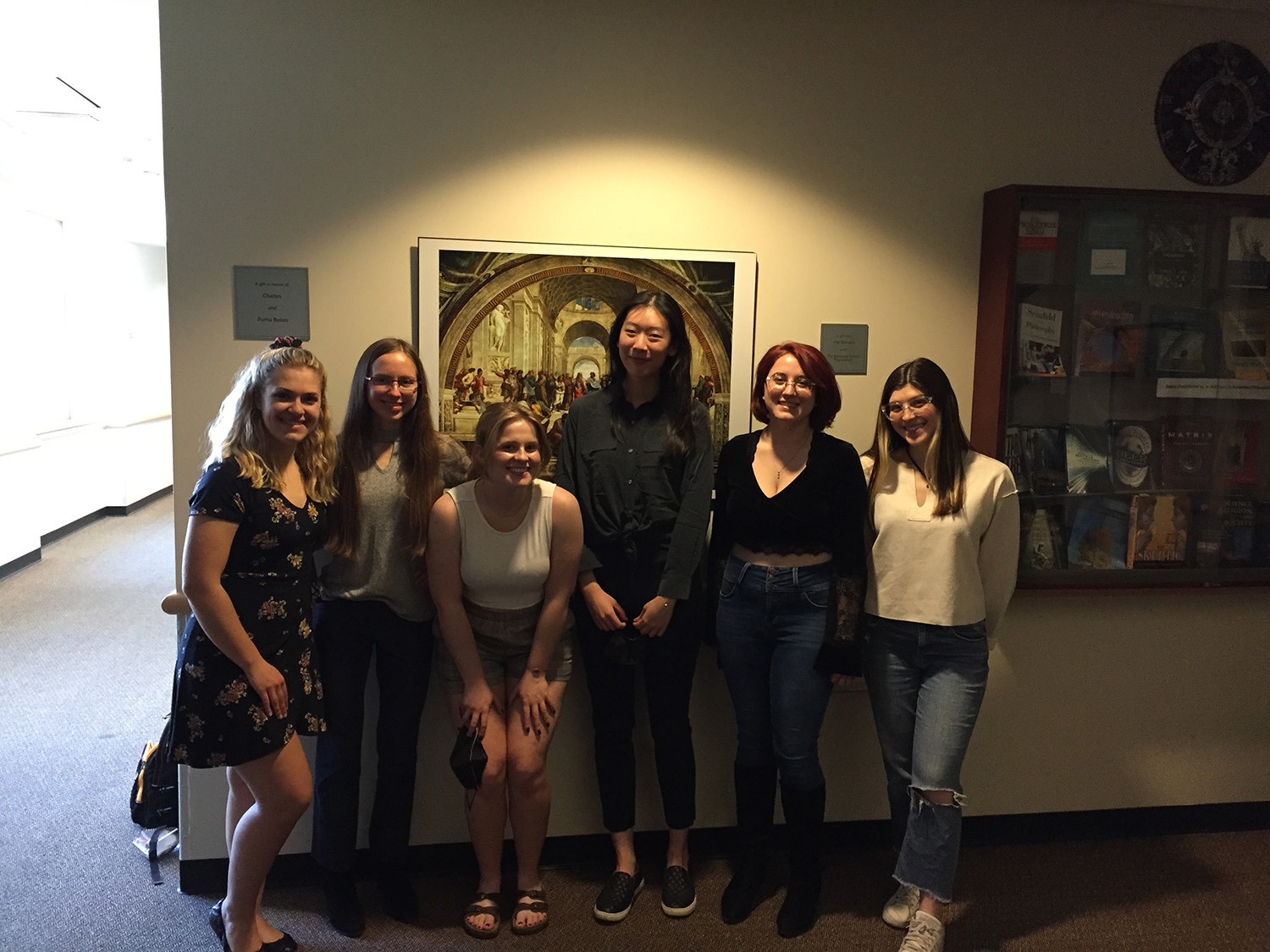 Mon. April 18, 2022
Phi Sigma Tau Initiation
Initiates from Left to Right are: Christina Freeman, Abigail Dalton, Hannah Haygood, Shuhong Tang, Emma Cornine, and Simone Kaye (initiates not pictured: Victoria Jimenez, Cassandra Salib, Henriette Weitzen, and Hallie Hoffman).
---
Thurs. Oct. 18, 2021
Student Research Presentation: Hallie Hoffman '22
"Artificial Intelligence and Reality TV: An Intersection of Media and Ethics"
4-5pm by Zoom. For details please contact Prof. Doviak or Prof. Robinson
---
Fri. Oct. 2, 2020
Prof. Olufemi Taiwo (Georgetown)
"Climate Apartheid is the Coming Police Violence Crisis"
2pm by Zoom Webinar. For details contact Prof. Robinson.
---
Fri. Oct. 18, 2019
Prof. Jon Morgan (Montclair State)
"The Phenomenal Representation of Space"
2pm in Moyer 302. Talk is open to the Public
This event is co-sponsored by Neuroscience, Philosophy, and Phi Sigma Tau